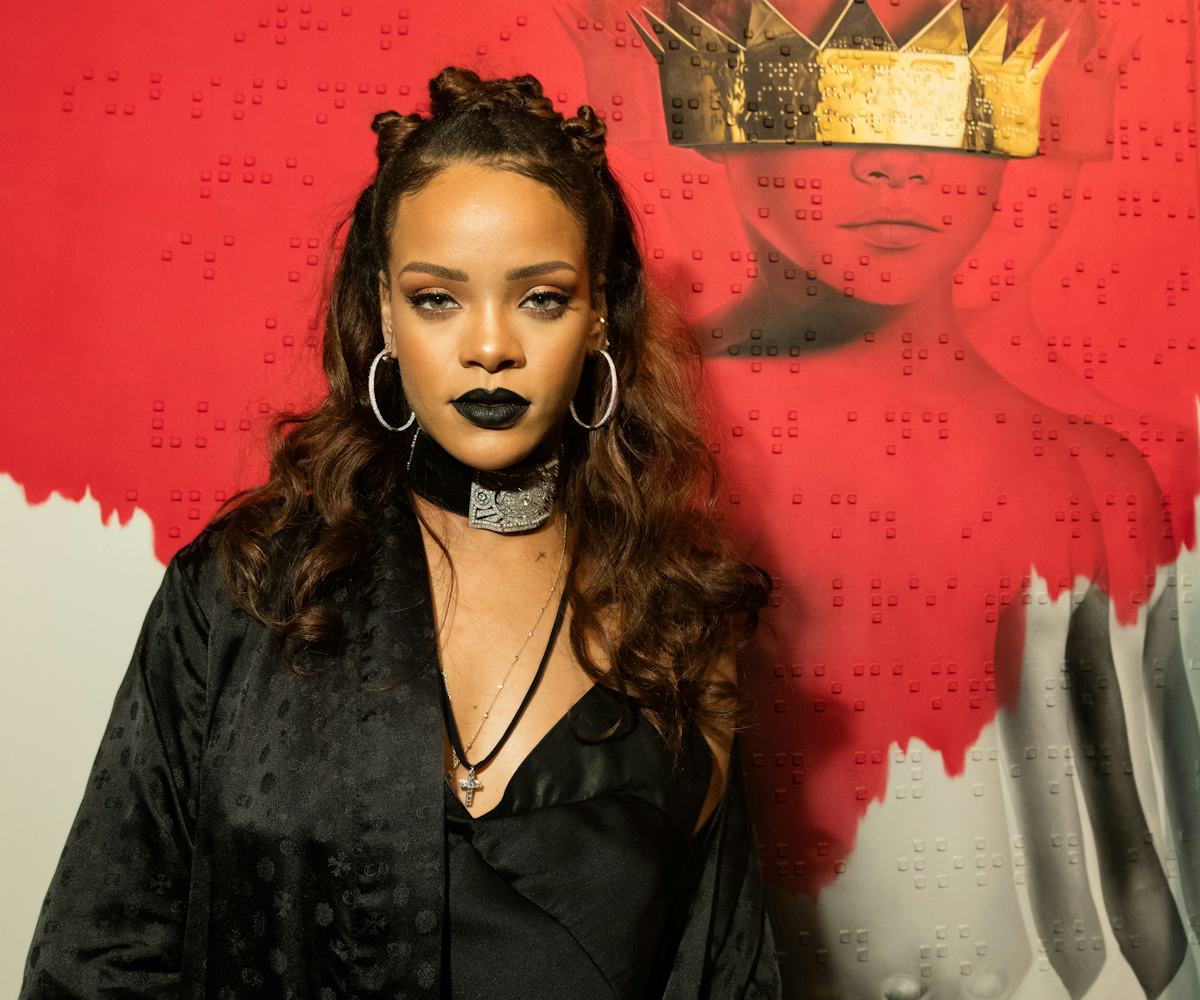 Photo by Christopher Polk/Getty Images
This Unseen "BBHMM" Footage is NSFW
rihanna is thirsty for blood
We didn't think that Rihanna's music video for "Bitch Better Have My Money" could get any more graphic, but of course, we were wrong. RiRi recently shared some unreleased footage that was cut, and it's almost harder to watch than the seven glorious minutes of the original video. From Rihanna's (topless) point of view, she sits and strokes the Pomeranian while her crew takes care of business and chops up the accountant.
We thought the flashbacks of her face covered in blood was bad, but this is even more disturbing... If your eyes can handle it, proceed to watch the clips in the tweets below. Please be warned, though, the footage is graphic and may be triggering for some viewers.
If you want the full experience, the footage is available to view in 360-virtual reality through Google Play.
#BBHMM by @Rihanna app version (Part 1) pic.twitter.com/xRMzzlCLq2 — Rihanna News (@RihannaDiaryPL) October 29, 2015
#BBHMM by @Rihanna app version (Part 2) pic.twitter.com/OQPF9i9uJM — Rihanna News (@RihannaDiaryPL) October 29, 2015
#BBHMM by @Rihanna app version (Part 3) pic.twitter.com/4Q7MKAS7Q4 — Rihanna News (@RihannaDiaryPL) October 29, 2015
#BBHMM by @Rihanna app version (Part 4) pic.twitter.com/7xxkfYjqyP — Rihanna News (@RihannaDiaryPL) October 29, 2015