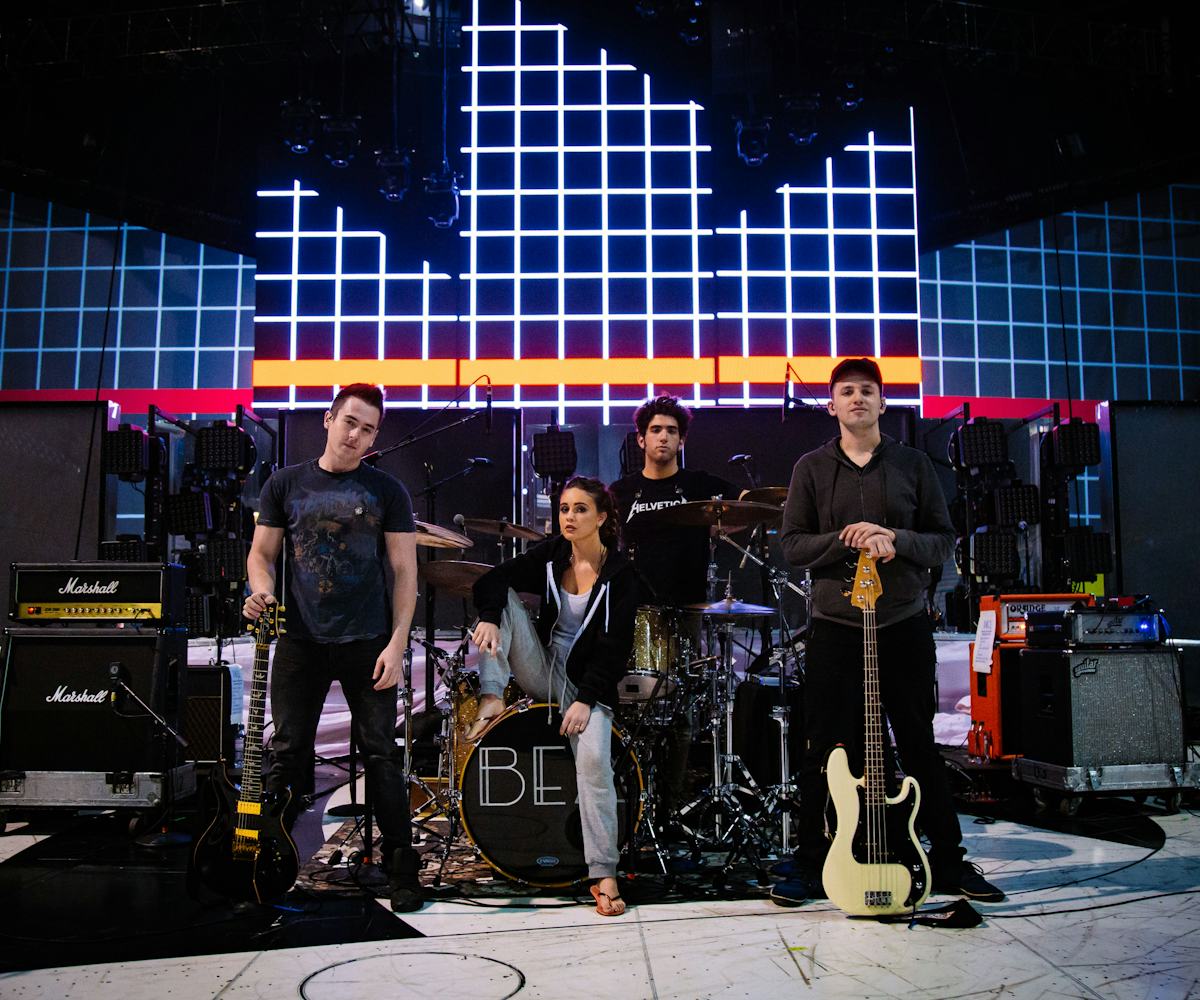 Behind The Scenes With Bea Miller, The Singer On Tour With Selena Gomez and DNCE
At the prime age of 17, Bea Miller is quite literally living the dream. Since ending the X Factor competition, the singer-songwriter has left her New Jersey roots behind to travel across the country on the Revival Tour with Selena Gomez and DNCE. Over the weekend, she released her latest single, "Yes, Girl," off the follow-up album to her debut, Not An Apology LP on Hollywood Records. During her time on the road, Miller has been keeping a tour diary that she is now sharing exclusively with NYLON. (Sorry, but there are no shots with her boo, Jacob Whitesides.)
Take a peek at what's been going on behind the scenes in the life of this emerging pop star in the gallery, below.
"Connecting with someone who has been affected by your music while you are singing that music to them is so special. This is without a doubt the best part of being an artist."
"I am so lucky to have my band. I could never perform without them, or at least my guitarist, Hayden. Music is about individual musicians coming together to bring songs to life, and my band members are all incredibly talented at doing this."
"I love sound checking. There is nothing in the world like feeling as if you have an entire arena all to yourself, hearing your music echoing through the vast amount of space."
"Before each show on this tour, I have been drinking tea with a few of my fans. I wanted to share my pre-show ritual and be able to connect with them on a more personal level."
"My favorite song to perform is one of my new songs, 'Yes Girl!' Truthfully, I wrote this song out of anger. Sometimes anger is what it takes to realize you need to make a change."
"It makes me so happy when people in the crowd throw their hands up with me and sway them from side to side. It always seems like they are completely immersed in the song, living it with me."
"Before I go on stage, I like to focus on one person who I know has needed my music in a dark time. I like to think about a fan who has told me how much I have helped them, and imagine that they are out there waiting for me."
"I really like getting my hair done. I think every girl loves when people play with her hair. It is also really nice to be able to have my puppy, Ollie, around. I think he brings joy to every room."