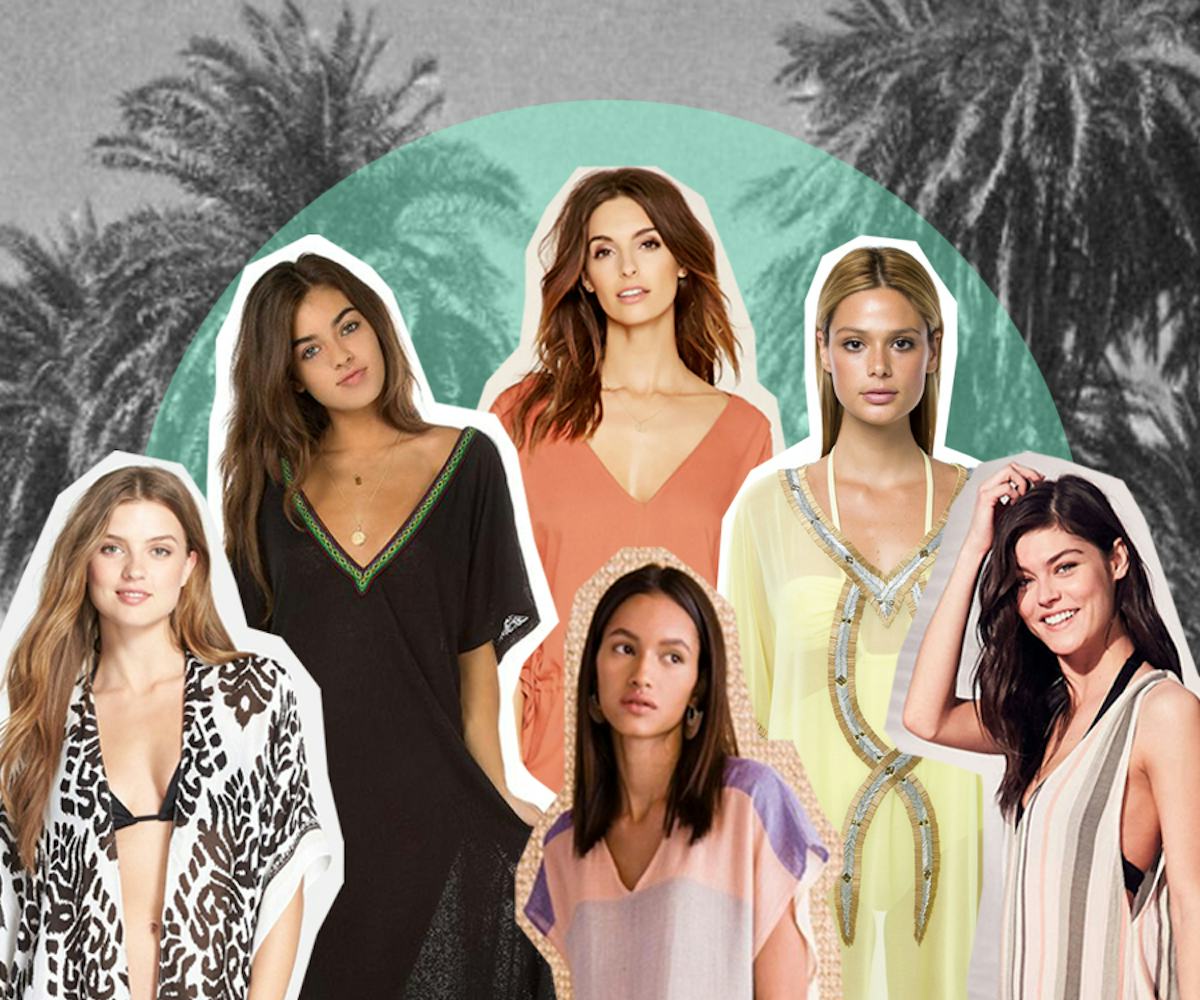 15 Beach Cover-Ups To Snag Before Beach Season Is Over
Because your seaside look is more than just a bikini
When your day spent on the shore has potential to go well into the night, the right cover-up is an essential part of completing your beach look.
With today's bathing suits serving more as a fashion statement than a functional item of clothing, often doubling as tops and bodysuits, it makes sense that cover-ups have also come a long way. Today's styles are a far cry from your grandma's muumuus and the T-shirt-cutoffs combos of our past. Nowadays, cover-ups can be versatile (and elegant) enough to take you from the sand to an ocean-view dinner, or at least a beachside party.
We rounded up 15 of the cutest options in every style to snag before beach season is over. Whether you're going for a sportier look, are a complete minimalist, or are looking to channel your inner beach bohemian, we've got you covered (no pun intended). With the right undergarments or bottoms, many of these pieces have the potential to be styled into your regular everyday looks, whether you're by the water or spending the day inside—so please feel compelled to take advantage of all the major summer sales happening right now.
From kimono robes to full-on fishnets, click through the gallery below to check out some of our summer favorites.
River Island, Light Pink Embellished Sheer Kimono, $70, available at River Island.
Seafolly, 'Amnesia' Cotton Cause Cover-Up Caftan, $67, available at Nordstrom.
Out From Under, Myra Midi Cover-Up, $59, available at Urban Outfitters.
Pitusa, V-Back Dress, $96, available at Pitusa.
Missguided, Fishnet Beach Dress Ivory, $24.23, available at Missguided.
Nasty Gal, Sundara Cutout Cover-Up, $78, available at Nasty Gal.
Nordstrom, Fringed Swim Cover-Up, $32, available at Nordstrom.
Mamazoo, June Beach Dress, $150, available at Mamazoo.
Forever 21, V-Neck Swim Cover-Up Romper, $22.90, available at Forever 21.
Indah, Nia Croche Maxi Dress, $246, available at Indah.
Junarose, Palm Leaf Beach Kimono, $49, available at ASOS.
A Peace Treaty, Banco Blue, $350, available at A Peace Treaty.
Belusso, Le Sirenuse, $374, available at Belusso.
6 Shore Road, Beaded Kuna Kaftan, $175, available at 6 Shore Road.
ASOS, Wrap Front Chiffon Maxi Beach Caftan, $43, available at ASOS.