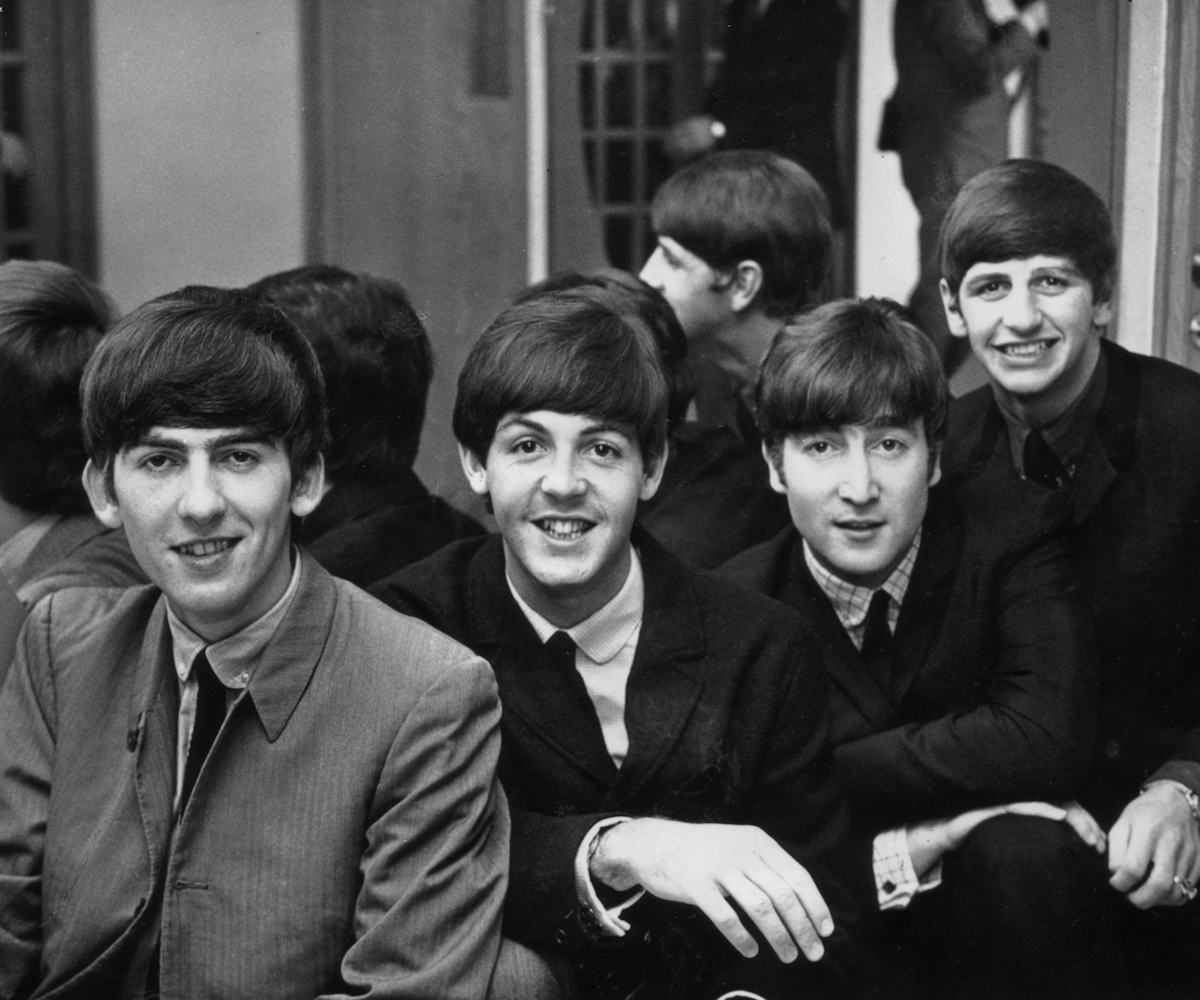 photo by getty images
private icon: beatlemania
why the beatles and their fans are our style gods.
50 years ago today the United States experienced an event so shocking, it would change the course of human history forever. What am I talking about? The Beatles coming to America, obvs!  
On February 7, 1964 John, Paul, George, and Ringo boarded Pan Am Flight 101 out of Heathrow and landed at John F. Kennedy Airport in New York. And then America exploded with Beatlemania. Back in the early '60s, you could get a Beatles version of almost anything: sweatshirts, hats, socks, even tights! Girls wore their flipped hair pinned back with Beatles barrettes and added pins of their favorite member to their cardigans. When the Beatles first appeared on US television (the Ed Sullivan show on February 9), 73 million people tuned it to watch. That was about 40-percent of the entire population at the time. 
So in honor of Beatlemania spreading to the US of A, I rounded up the fashion and beauty items you're going to need to recreate the mood of 1964 in 2014. Check them out in the gallery and be sure to tell us your fave Beatles song on Twitter and Facebook! 
Forever 21 Beatles Sweatshirt -- $24.80
Bass Burlington Oxford -- $79.95
Lulu's Black Cat Eye Sunglasses -- $11
Saint Laurent Gold Beaded Bobby Socks -- $595
Vanx x The Beatles Slip Ons -- $109
Stella McCartney Tuxedo Jacket -- $425
Bumble and Bumble Surf Spray -- $26
Band of Outsiders White Button Down -- $235
Paige Mid-Rise Skinny Jeans -- $178