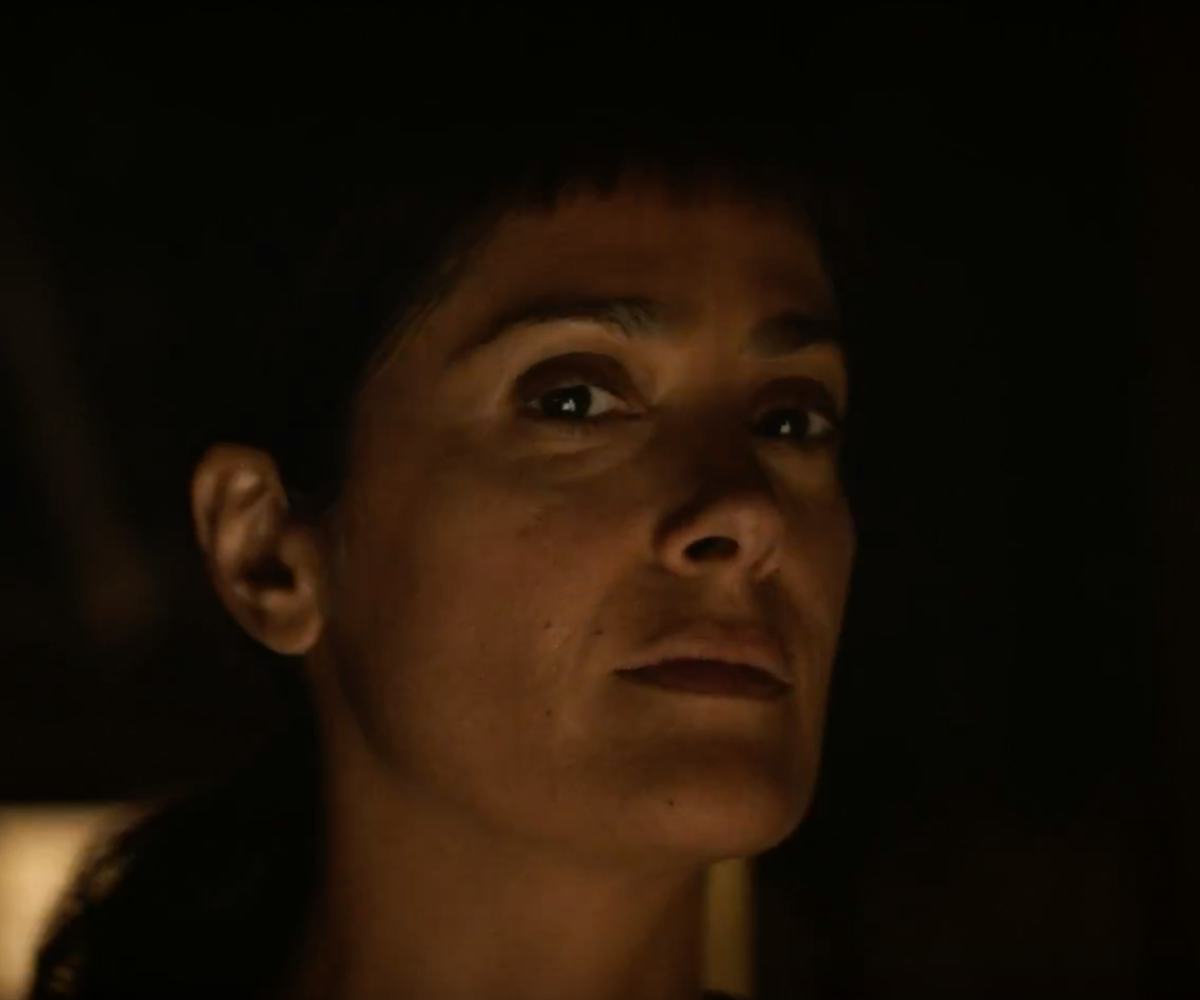 Screenshot from YouTube
Watch John Lithgow And Selma Hayek Argue In 'Beatriz At Dinner' Trailer
We're living for Hayek's righteous anger
Selma Hayek's character Beatriz battles a barrage of arrogant microaggressions from John Lithgow in the uncomfortable preview for the upcoming film Beatriz at Dinner, directed by Miguel Arteta. The trailer, which just dropped today, shows off the stars' immense acting skills but isn't exactly easy to sit though.
In it, the out-of-place Beatriz, a professional healer, attends a dinner at one of her wealthy client's mansions. Coming head-to-head with a hotel mogul, played by an impossibly smug Lithgow, Beatriz is immediately mistaken for the help before facing a series of uncomfortable and condescending questions. Secondhand embarrassment abounds as Beatriz attempts to control her anger at the out-of-touch family she finds herself stuck with.
Check out the preview, right here:
The film debuted at Sundance earlier this year and has been met with praise from reviewers. The film additionally stars Chloë Sevigny, Connie Britton, Jay Duplass, and Nina Arianda. Variety notes that the movie is a reunion for Arteta and writer Mike White, who worked together on 2000's Chuck & Buck and 2002's The Good Girl. One write-up described the movie as "the first dramatic comedy that's an explicit—and provocative—allegory of the Age of Trump... [T]here are two American destinies now, and that we'll have to choose between them."
Beatriz at Dinner comes out in theaters on June 9.