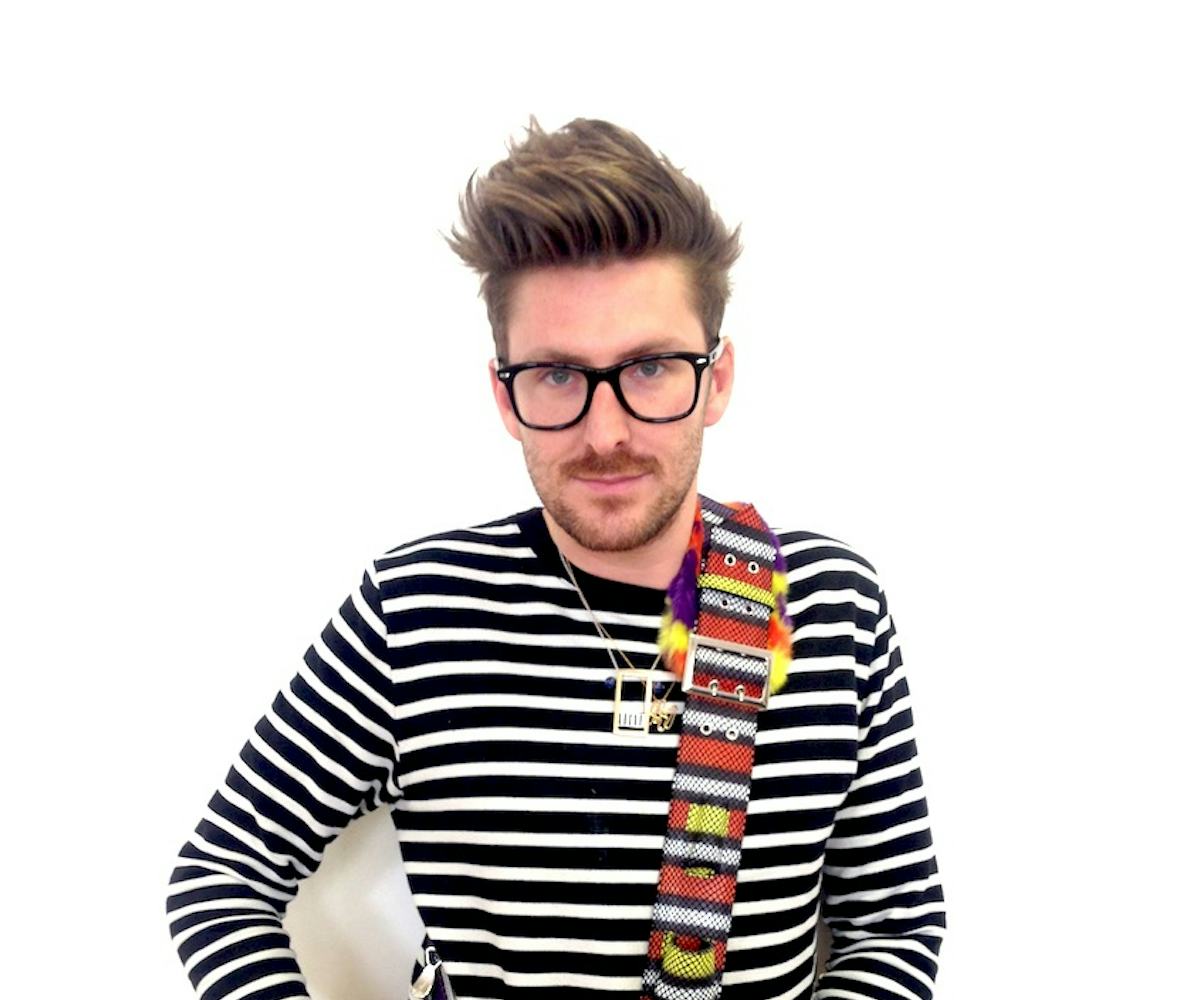 make some noise for henry holland!
the fashion designer teams up with beats by dre.
If there's anyone who truly gets the fusion of fashion and music, it's Henry Holland. The London designer might pal around with models like Agyness Deyn, but with an excellent music festival track record (we can always count on him to hit up Coachella) and recent ad campaigns starring emerging music queens like Iggy Azalea and Io Echo's Ioanna Gika, it was only a matter of time before a full-fledged music collab is in the works. And just in time for Glastonbury this weekend, it's here! Holland has teamed up with Beats by Dre on a limited-edition strap for the portable Beats Pill XL. 
Inspired by House of Holland's resort collection, the guitar strap boasts a bright (we're talking purple, orange, and eye-popping yellow) colorway and snakeskin, leather, and fur details. After all, it's festival season--so there's no better time to adopt the whole "go big or go home" philosophy. Just take it from Holalnd himself: "The best thing about the Beats pill XL is that you can take it anywhere, so why not carry it like an fur trimmed accessory?! I Can't wait to see them at Glastonbury and anywhere there's music  and sunshine." 
Sold. Now the only thing left to do is make an equally awesome playlist...