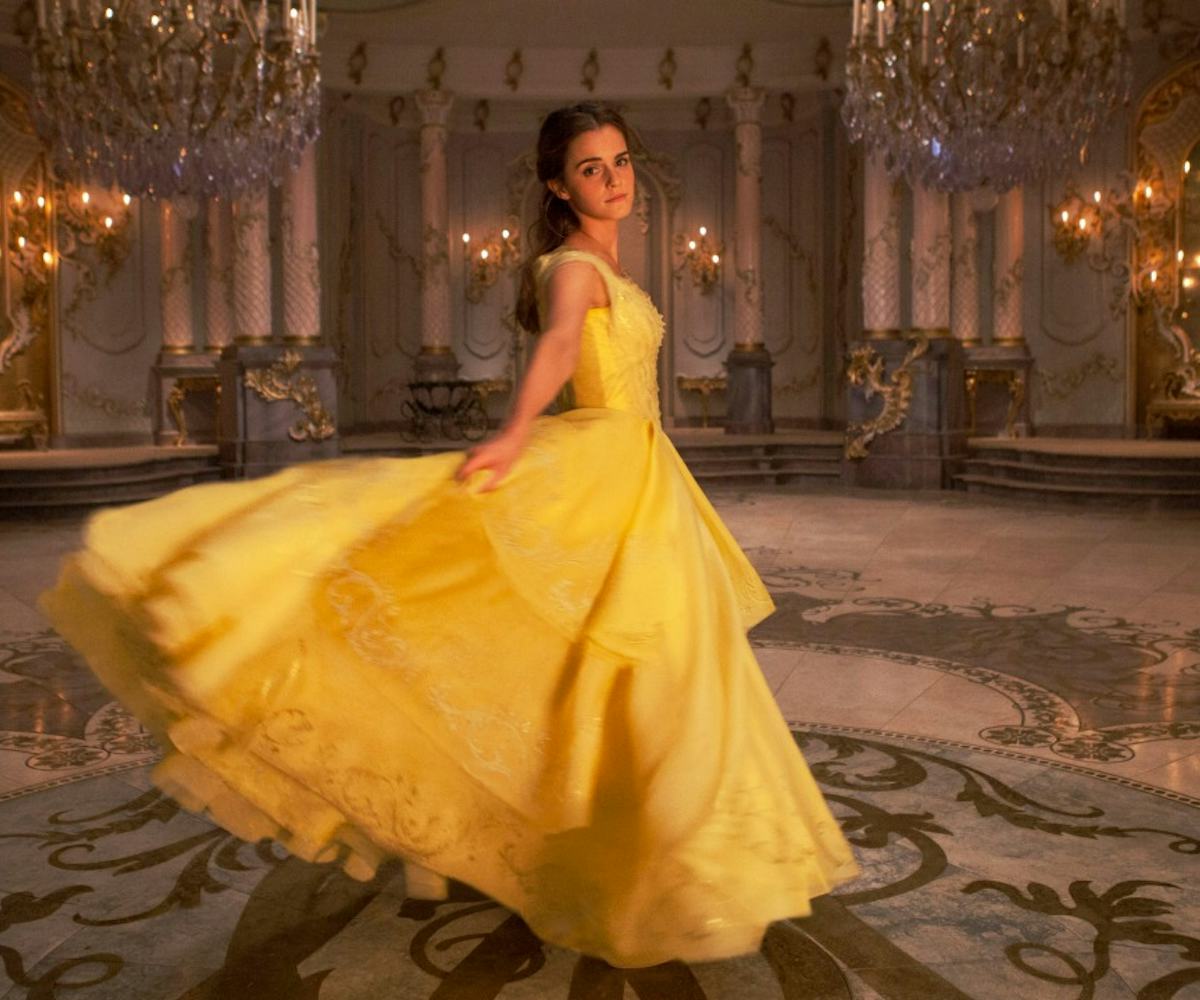 Photo courtesy of Disney
Hear Emma Watson Sing For The First Time In 'Beauty And The Beast'
Since everyone knows exactly how Beauty and The Beast ends, Disney's marketing team has decided that keeping Emma Watson's singing voice under wraps might be the best way to drum up intrigue for its upcoming live action version of the classic fairy tale. Welp, so much for that. 
We now have a 14-second tease of Watson's singing voice, after an intrepid fan spotted a Belle doll at a local Toys 'R Us. In the clip, which the fan recorded on a phone and then uploaded it online, Watson can be heard singing "Something There," one of the movie's most iconic songs. And, for those of you wondering if Watson has the vocal chops to carry such a revered Disney musical, well, fear not. She sounds good. Really good. 
That Watson can actually sing should come as no real surprise. After all, she was originally tapped to play Mia—the role that ultimately went to Emma Stone—in La La Land. And though we won't get to hear the full scope of Watson's singing voice until Beauty and The Beast hits theaters on March 17, based on the clip below, it looks like Disney has another major hit on its hands.