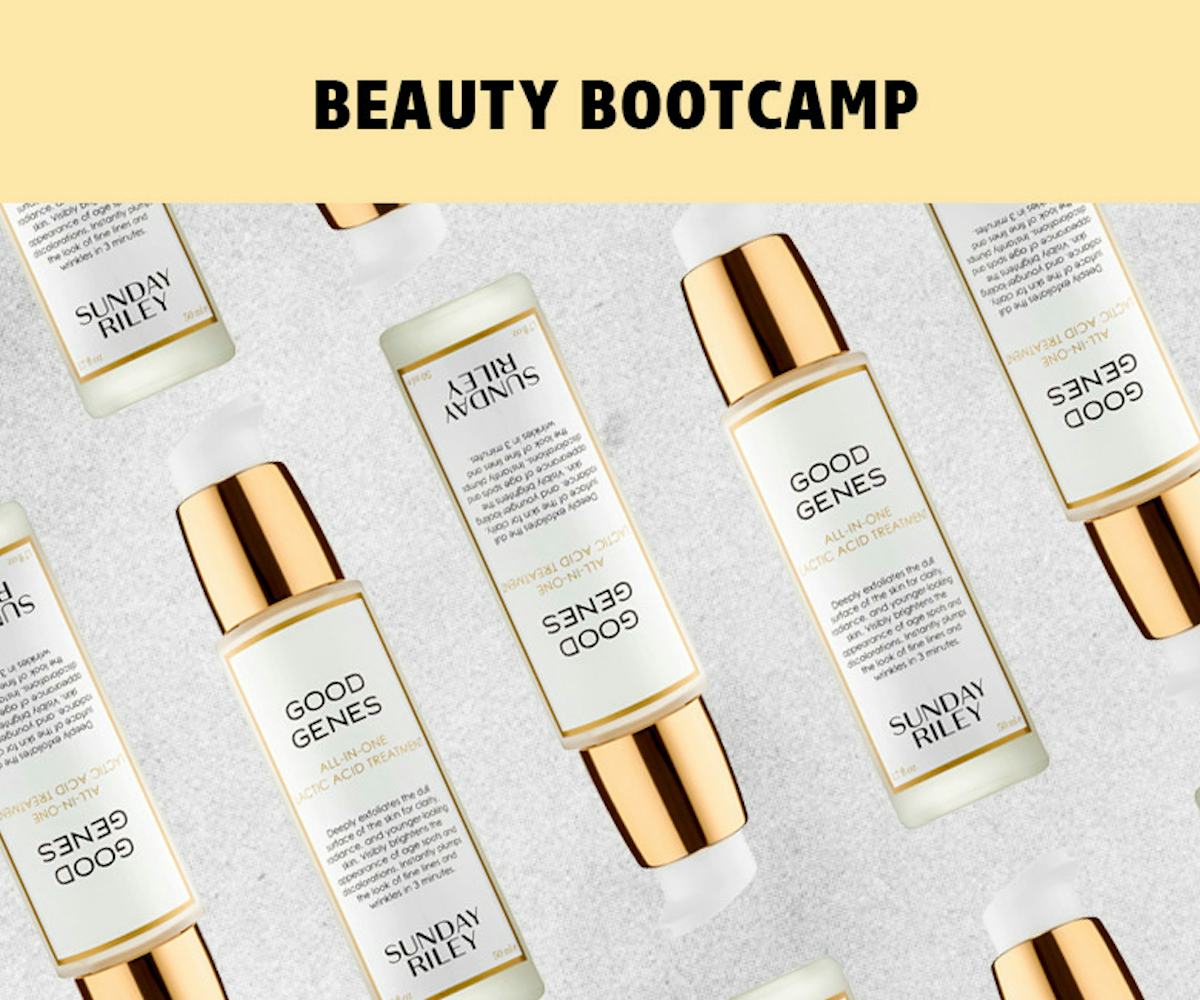 This Face Serum Gave Me The Smoothest Skin Ever
Beauty Bootcamp: Sunday Riley's Good Genes Serum
I only made one resolution this year, and it was to take better care of myself. To me, that meant eating less fast food, resisting the urge to splurge on cheap fast fashion finds, and reading for pleasure more often. But above all these goals, one thing I really wanted to hone in on was investing in a solid skin-care regimen.
A little bit about me: My beauty routine has been always been all over the place. Growing up, I used whatever products my mother kept around the house. And when I left for college, I pretty much bought whatever people on my campus used or, honestly, looked coolest. I never read the ingredients on the label and just managed to get by the past four years of my life by slathering stuff on my face and calling it a day. But now, I want to make smarter choices when it comes to the health of my skin.
Now, when I say "better skin-care goods," I don't mean more expensive. Some of the best skin-care products I own are from the drugstore. But there are definitely some beauty must-haves that are worth the high price point. Case in point: Sunday Riley's Good Genes Serum.
The serum already has a lot of die-hard fans, but at $158 a bottle, could it possibly be worth the cost? I mean, I appreciated that it has a cruelty-free formula and I wanted to believe it would exfoliate my skin, get rid of fine lines, reduce stubborn hyperpigmentation and signs of aging, but, like, can one product really do all that? I needed to find out for myself.
As it turns out, the results are practically instant. The first day I got it, I applied a few small pumps of the serum to my face for an overnight treatment, and when I woke up the next morning, my face felt baby soft. I have a pretty plump face naturally and I'm 22 years old, so I didn't notice a difference in the reduction of fine lines, but my skin did appear visibly brighter after just one use. And after a month of using the product twice a week, my skin is the softest it's ever been. But as glorious as this product made my skin feel, there are a couple of things that users should know, which could prevent this from being their holy grail product. 
The first was its smell, which is vaguely medicinal. This is not for someone who wants to smell like some nighttime flower before going to bed. Another is the product's potency. For people with really sensitive skin, the product's tingling might be too much. However, this can be resolved by leaving it on for 10 minutes, as you would with a mask, instead of overnight.
But the biggest issue with the serum is the cost. Spending $158 on a beauty product is prohibitive for many people, and a product really has to be worth the investment to even consider spending this much. But Good Genes Serum really is that product. It works in myriad ways to give you your best skin, and, hey, think of all the money you'll save by not needing to wear as much makeup now that your skin is a glowing work of art.