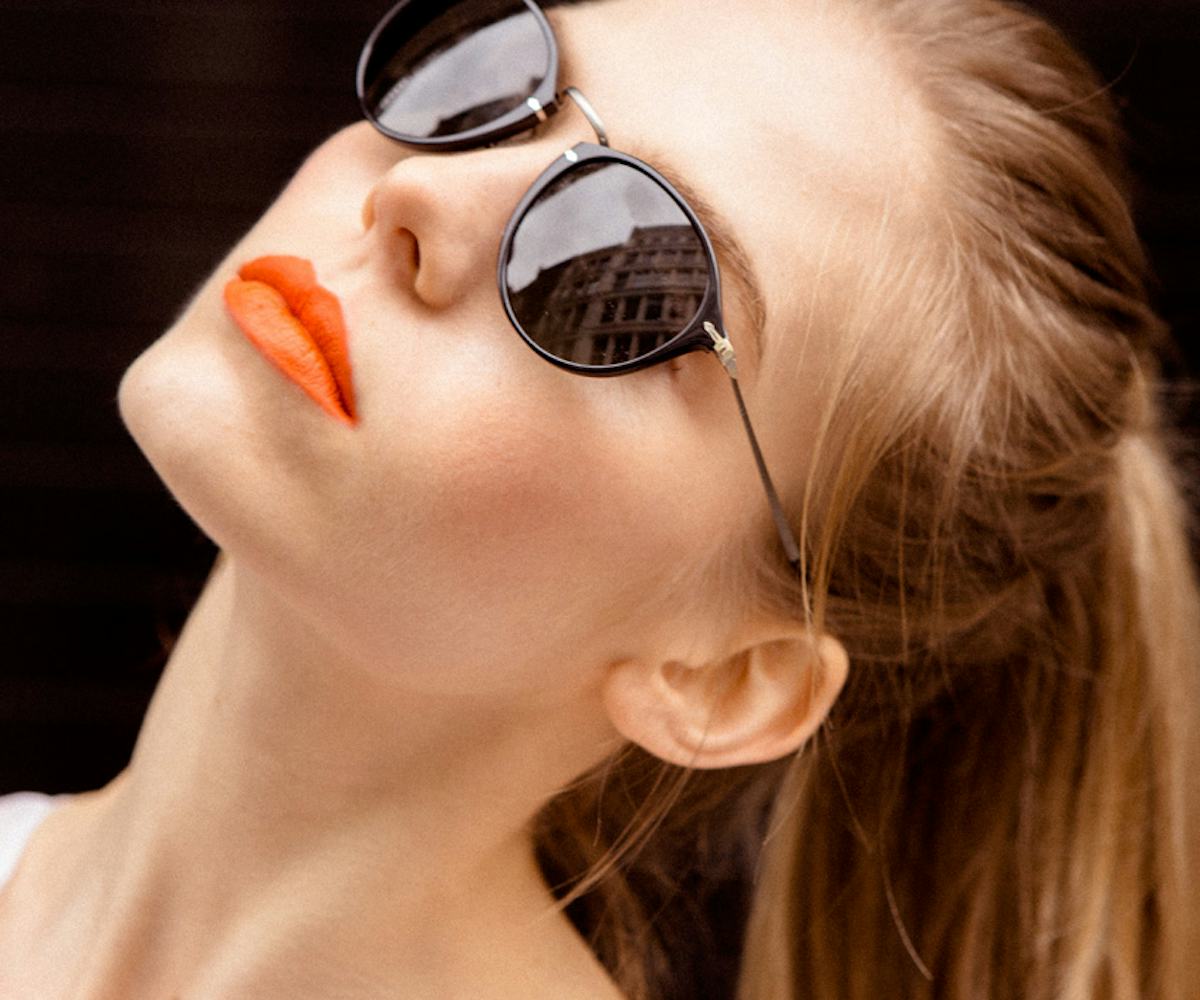 photo by dan mcmahon
beauty mark: lip color hybrids
makeup that works hard for the money.
Gone are the days when a lipstick was just that. Now, that unassuming tube is most likely packed full of skincare-worthy ingredients. But the newest generation of lip color goes even further by taking on multiple roles. Basically cosmetics superheroes, these hybrids are disguised as one thing—gloss, lipstick, pencil—but upon application, they quickly reveal their multitasking alter-egos.
Find some of my favorites in the slideshow.
Stila Color Balm Lipstick in Brigitte, $22
It's a lipstick! It's a balm! It's both! It's packed with emollients while also packing a color punch.
Dior Addict Fluid Stick in 754 Pandore, $35
When you want loads of color and mirror-like shine, this lightweight two-in-one delivers the goods.
Maybelline Color Elixir By Color Sensational in Signature Scarlet, $9
Do you want it all? Well, this gloss slash balm slash lipstick is pretty much that.
Smashbox MegaTint Long Wear Lip Color in Mimosa, $20
The color that tinted balms leave behind is often fleeting but not so with this long-wear formula.
Clinique Superbalm Moisturizing Gloss in Apricot, $15
The name says it all. This isn't a regular balm, it's supercharged balm. For one, it comes armed with free radical fighting antioxidants and, then there is the unbalm-like glossy finish.
Yves Saint Laurent Rouge Pur Couture Vernis A Levres Glossy Stain in 27 Peche Cerra-Cola, $35
If you like the staying power of stain but love the shine of a gloss, this option offers the best of both worlds.
Covergirl LipPerfection Jumbo Gloss Balm in Ballet Twist, $9
This chubby pencil is easy to put on that even those who are shaky of hand.
TonyMoly Kiss Lover Lip Master in Red, $14
A matte lipstick that's not drying? It exists. It does it with a blend of jojoba, argan, and olive oils, plus shea and mango butters.
Bobbi Brown Art Stick in Sunset Orange, $26
Forget searching for a liner that matches your lipstick exactly as this matte pencil does the job of both.
Lancôme Lip Lover in Framboise Etoile, $23
Say you adore glosses but abhor the stickiness; this balm-like lipcolor is the answer to your makeup prayers.