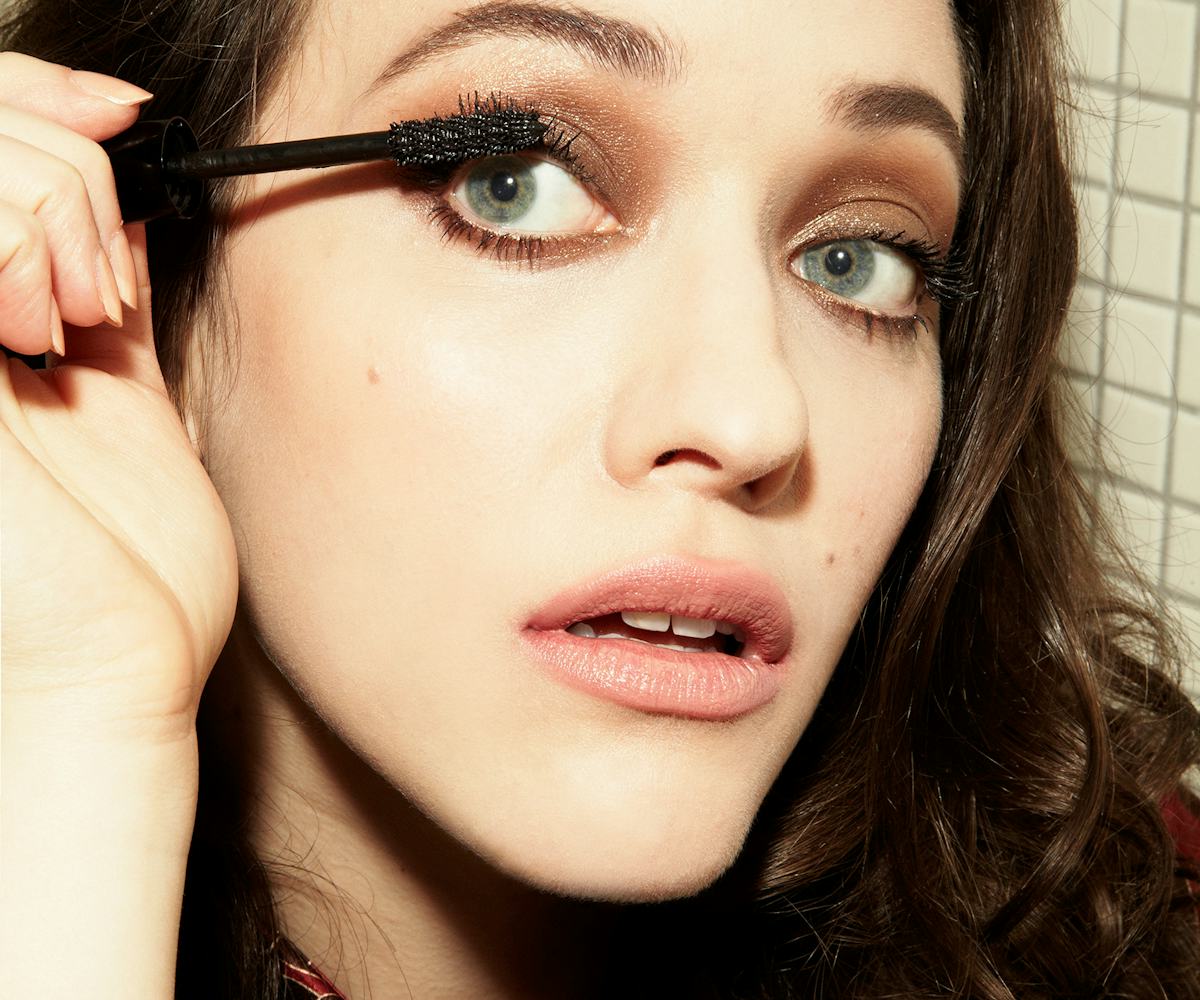 beauty mark: waterproof mascaras
neither rain, nor sweat, nor sea, nor stifling heat will melt these mascaras.
All the elements of summer are conspiring to make your lashes a droopy, drippy mess. Now would be the time to switch from your usual formula to one that stands the test of this sweaty season. In most cases, there is no need to give up your favorites as they also come in a long-lasting version. Here are ten of options that will keep your lashes lush no matter what Mother Nature or your weekend plans throw at it.
Dior Diorshow Waterproof Mascara in Catwalk Black, $25
This cult fave will stick with you.
Maybelline Great Lash Waterproof Mascara in Very Black, $6
If you love this O.G. mascara, you'll adore the waterproof version.
Lancome Hypnose Star Waterproof 24 Hour Mascara, $28.50
To you 24-hour party people, this volumizing mascara will stick with your lashes all day and night.
Tarte Lights, Cameras, Splashes 4-in-1 Waterproof Mascara, $20
Keep lashes lush with this conditioning formula.
Urban Decay Cannonball Ultra Waterproof Mascara, $20
This gel-based, budge-proof formula will ensure that even when you look like a drowned rat, your lashes will still look awesome.
M.A.C Cosmetics Zoom Waterfast Lash, $16
No matter how cruel the summer, this lengthening mascara will not run down your face.
Guerlain Maxi Lash Waterproof, $30
This sculpting formula gets lashes in shape sans curler.
BareMinerals Locked & Coated Waterproof Lash Topcoat, $12
Like a raincoat for your lashes, this topcoat adds water-repelling powers to any old mascara.
Covergirl Clump Crusher Waterproof Mascara, $8
The only thing worse than rivulets of makeup running down your face, is clumpy lashes but you can avoid both with this defining mascara.
Revlon Bold Lacquer by Grow Luscious Length & Volume Mascara, $8
Get shiny, happy fringe with this glossy, lengthening option.