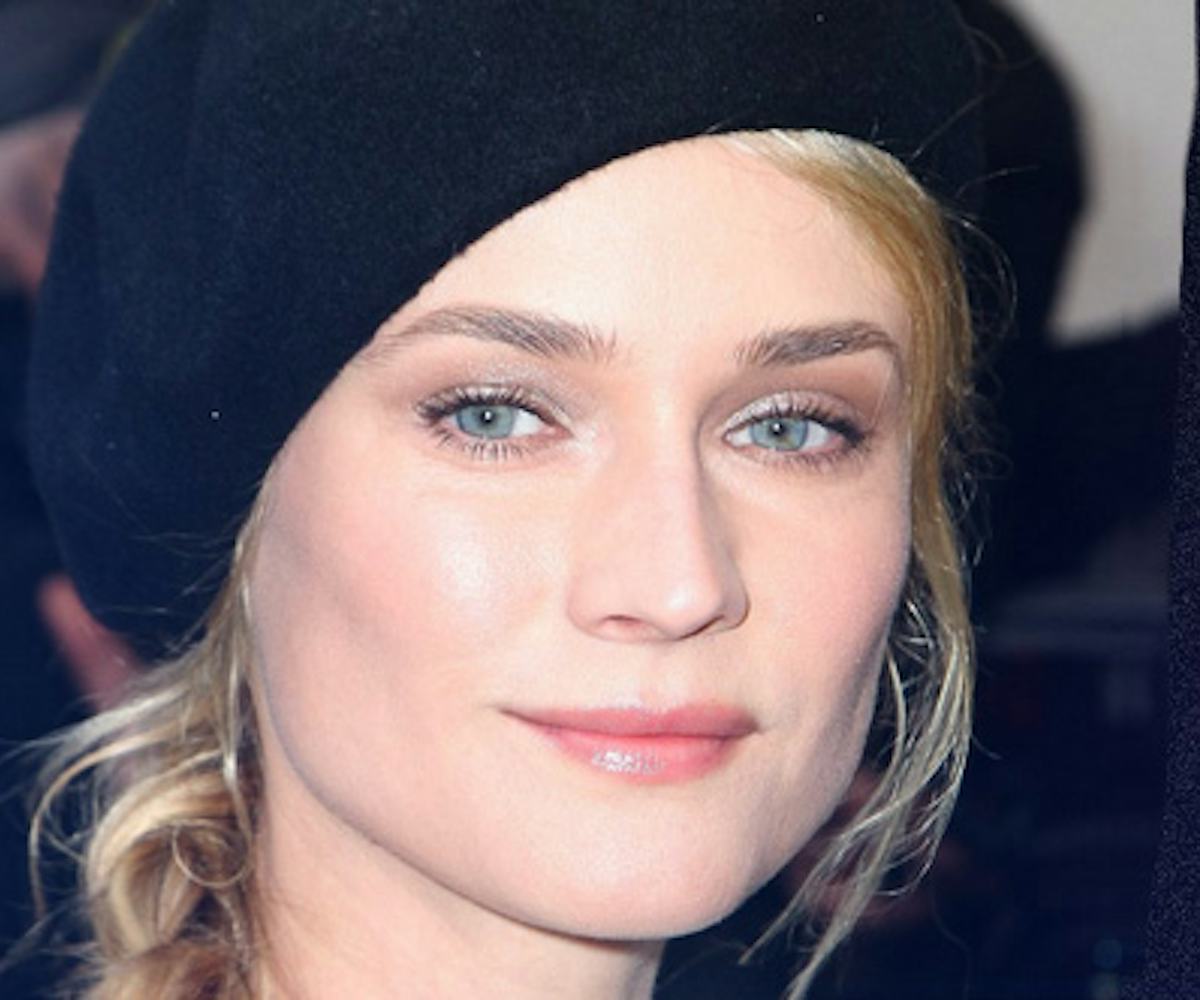 BEAUTY QUEEN: DIANE KRUGER
she saves the day with a side-braid and a beret.
Our favorite part about Paris Haute Couture week isn't from the runway—it's Diane Kruger with a side-braid and a beret. (OK, the Chanel show was pretty good too). She doesn't look like she was partying all night at the city's most famous club, Le Baron, but it should happen to you—we vote this hairstyle as the best distraction.
Copy Kruger (a phrase to live by):
SPRAY IT: Oribe Dry Texturizing Spray, $39
Spray on dry hair to create texture (and a braid that stays in place), sweep the hair to the side and start braiding.
SPRAY IT AGAIN: Dove Extra Hold Hairspray, $4.89
This holds the style in place, while leaving the hair soft (and it'll make your hair smell like you just washed it).
CAP IT: Ralph Lauren Beret, $34.99
When in doubt, put a cap on it. It's too cold not to wear one right now anyways.
Voila! The perfect morning after hair—even if Haute Couture is your destination.