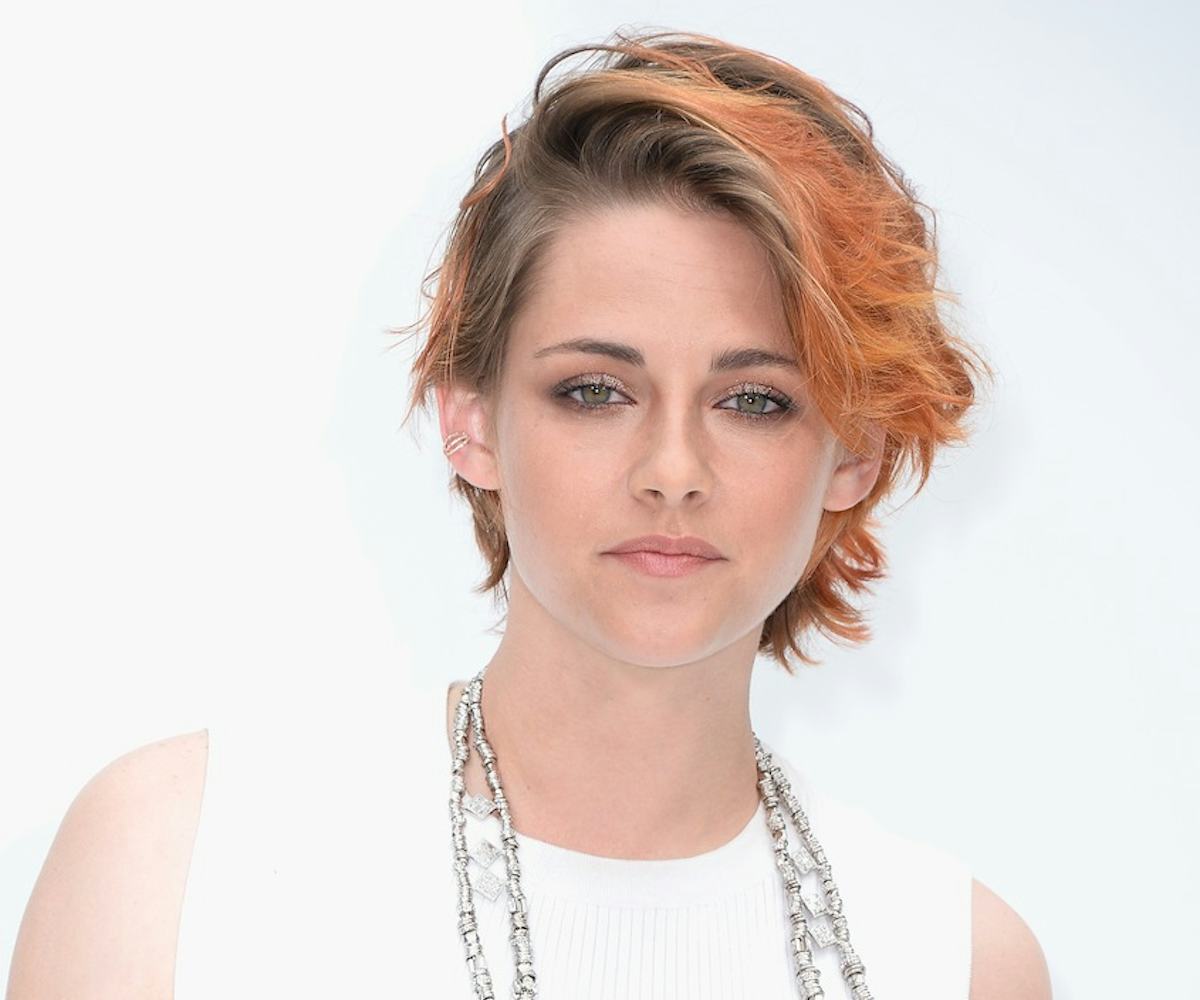 photo via getty images
beauty queen: kristen stewart
go on with your blunt self.
Fashion designers spend an absurd amount of months preparing for one singular runway show, obsessing over every little detail, trying to forecast trends and criticisms. But no matter how much time Karl Lagerfeld spent pining over his Chanel Fall/Winter 2014 Haute Couture collection, there was no way he could have forseen the most shocking element of his Parisian runway show—Kristen Stewart's front row haircut.
The actress chopped off her red locks into a pixie cut. It's a fresh, asymmetric look that requires little-to-no maintence—making it the perfect summertime haircut. But we understand that it's tough to let go of some precious inches.
Whether or not you're willing to book a hair appointment, you should embrace the ultra-textured look. Here are three steps to get K. Stew's blunt, feathered mane. No scissors required.
SCRUNCH IT: Oribe Surfcomber Tousled Texture Mousse--$37
Work this hydrating mousse through damp hair, lightly scrunching throughout the way. The formula will create the same piecey look you get after a long morning of surfing.
BLAST IT: T3 Featherweight 2 Hair Dryer--$200
Section your hair and blow dry in the opposite direction of your part, making sure to blast the cuticle. Re-part hair once it's done and voilà! Instant volume. 
COMB IT: Leonor Greyl Natural Boar Bristle Brush--$66
Run a bristle brush through the ends of your hair to create a feathery texture.