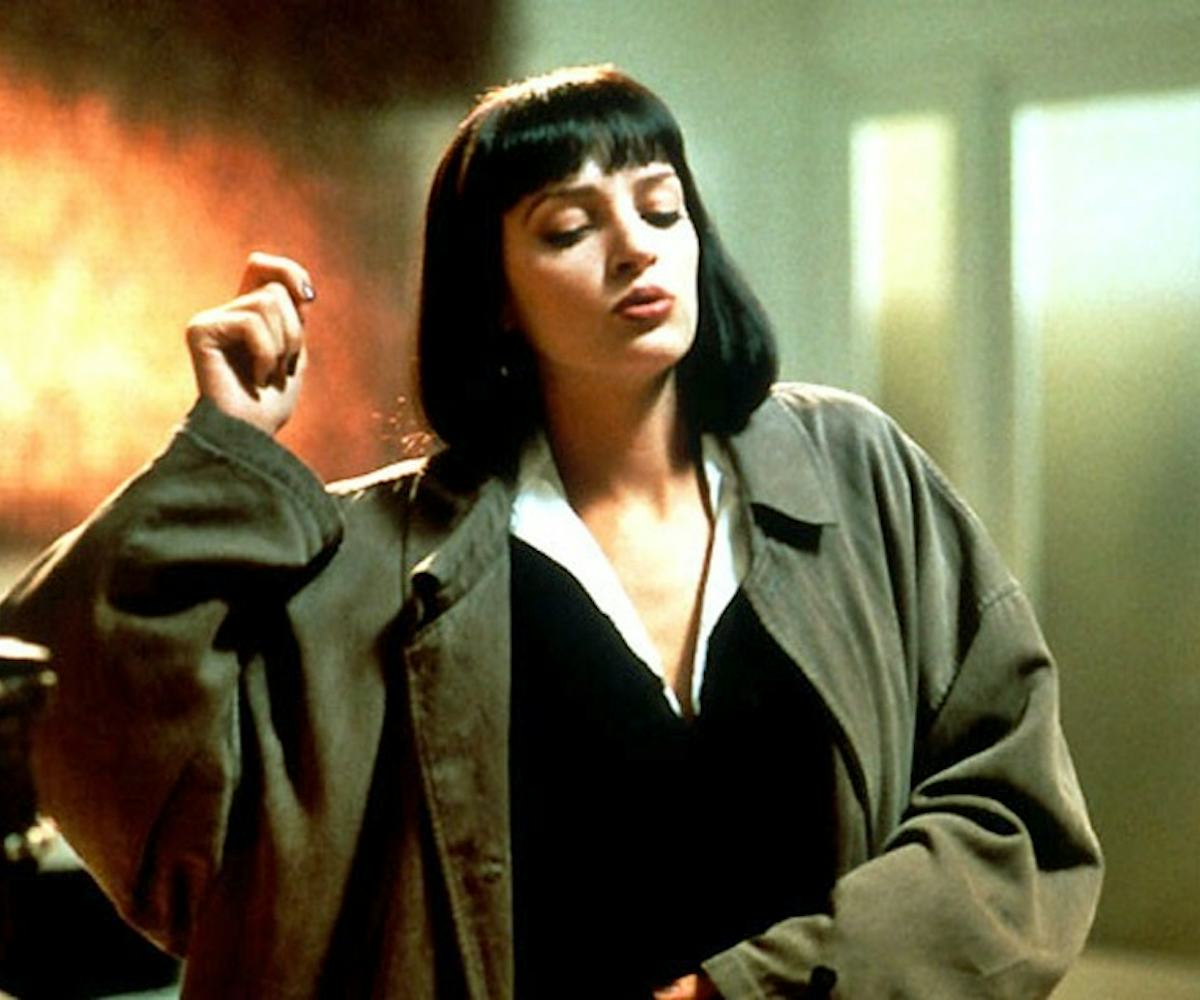 beauty queen: mia wallace
get the look with urban decay's new 'pulp fiction' line.
When Mia Wallace first strolled into our lives nearly 20 years ago, we knew there was going to be trouble. Hell, we were even warned about it. And while we were able to reveal our captivation with her blunt, jet-black bob, red lips, and clear complexion, poor Vincent Vega was stuck looking down at his burger.
Get Quentin Tarantino's most iconic damsel's look with Urban Decay's new 'Pulp Fiction' line. The collection includes a killer eyeshadow palette, featuring the brand's Pigment Infusion System to make each rich shade velvety soft; a 24/7 Glide-On Lip Pencil that ensures a smooth application; a deep blood red Revolution Lipstick, complete with Maxi-Lip to plump and nourish lips; a deep red nail polish with a slight shimmer; and a Heavy Metal Glitter Eyeliner in Gunmetal. 
What are you waiting for? Take off your shoes and start twisting.