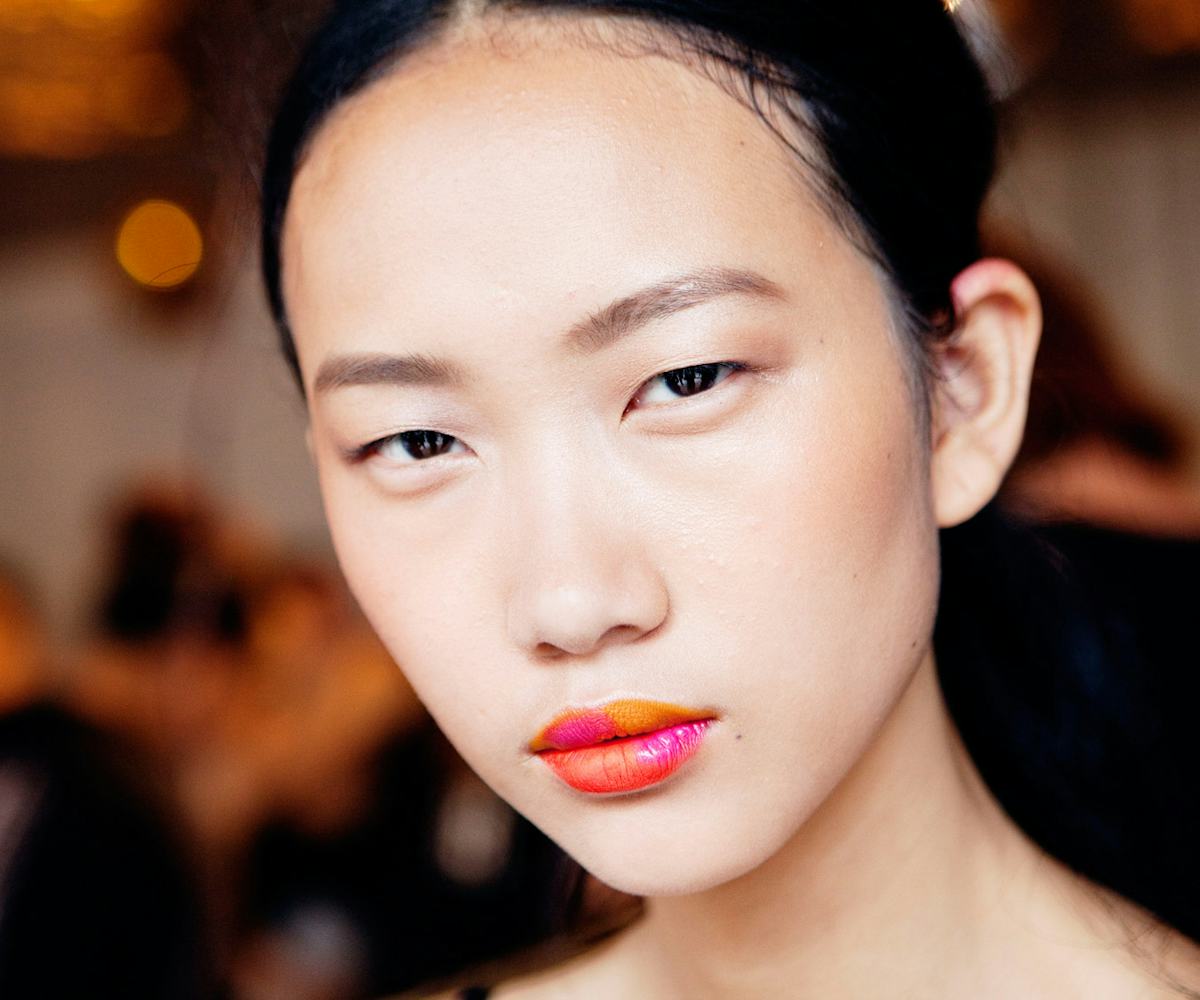 orange kiss
spring's lipstick is a tangerine dream.
This spring you'll never be have to be worried that the orange soda you've been drinking had stained your lips--or you'll be happy that it did--because tangerine is going to be the lip color for the season. We should have guessed that after Pantone named "Tangerine Tango" as it's color of 2012, the fashion world would catch up, even if it is a bit later than expected. 
Seen at Creatures of the Wind, Rag & Bone, Prabal Gurung, DKNY, Ostwald Helgason, and Creatures of Comfort, the orange lip has cemented itself as the beauty trend to try. It's fresh escape from the sassy reds or moody maroons you may have, and can transition from sporty (a bright neon orange) to chic (a reddish orange or blood orange) easily. The secret, like all other beauty secrets, to is to find the color that flatters your skin tone, or if you can't decide, take a page from the Creatures of Comfort show and create a peachy rainow.
Makeup artist Dani Fonseca created a mesmerizing lip at the label's spring '14 show using an array of airbrush products form Temptu. With a some fuschia, coral, and clementine hues in there, we think it might be the best way to test drive a coral lip. Indecision is a good thing this time around! 
Ostwald Helgason Spring '14
Prabal Gurung Spring '14
Rag & Bone Spring '14
DKNY Spring '14