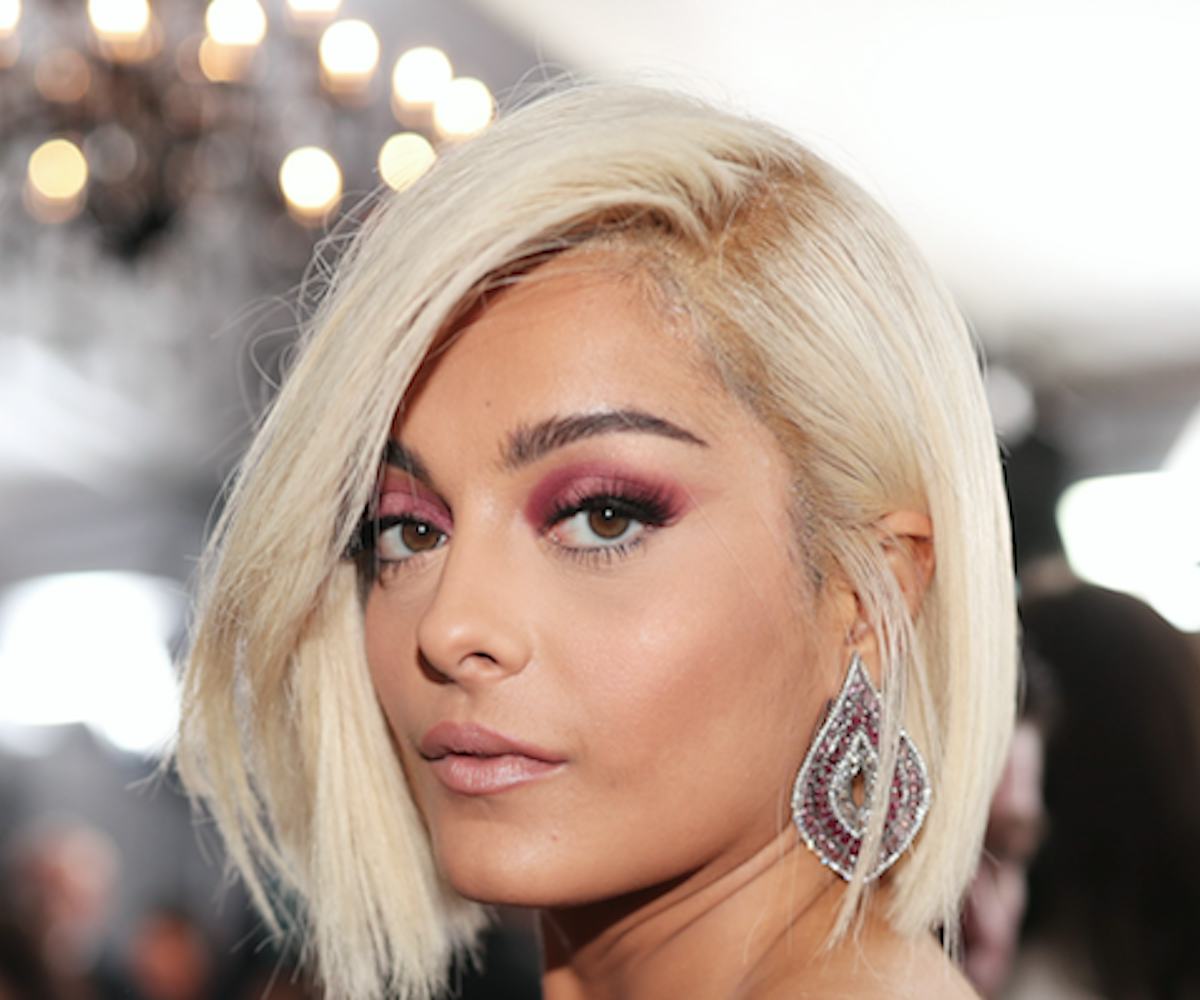 photo by Christopher Polk / getty images
Bebe Rexha Says "Girls" Artists Faced Prejudice About Their Sexuality
"The question of whether [the song] was true to us was completely dismissed"
Bebe Rexha is the latest artist to speak out about the controversy surrounding Rita Ora's new single, "Girls."
The singer, who is featured on the track alongside Charli XCX and Cardi B, is the latest of the foursome to respond to the backlash surrounding the track that argued it was harmful to the LGBTQ+ community and misogynistic. In speaking to Entertainment Weekly, Rexha, who has been silent on the matter since the song's release, acknowledged that while many moments of the song, namely, the bit about needing "red wine" to kiss girls, was problematic, the song remained true to who she is. "My sexual life is nobody's business," she said. "It's the life that I live and it's honest to me."
She also added that she felt that she and the other artists on the track faced prejudice because the public assumed that all four women were heterosexual. "The question of whether [the song] was true to us was completely dismissed," she said. "People automatically went for the negative instead of saying: 'Well maybe these girls do kiss girls, maybe Bebe is bi.' You don't know about my sexual orientation, so I felt disrespected." 
Like Cardi B, Rexha says that she has had experiences with women. "I've kissed girls, you know what I mean?" she says. "And I don't do it because it's fun or whatever. Do you have to be fully lesbian to put out a song about kissing girls? What if you're bi? Isn't the point of being supportive of the LGBTQ community that you can love whoever you want and everything is fluid and non-judgmental?"
She also addressed the idea that the song was just another instance of women's sexuality being taken over by men by saying that it's "just overthought," and that, "If I hear a song and feel connected to it, it's exciting. I follow what feels good in my heart. People just like to make drama."
You can read her statement in full, here.