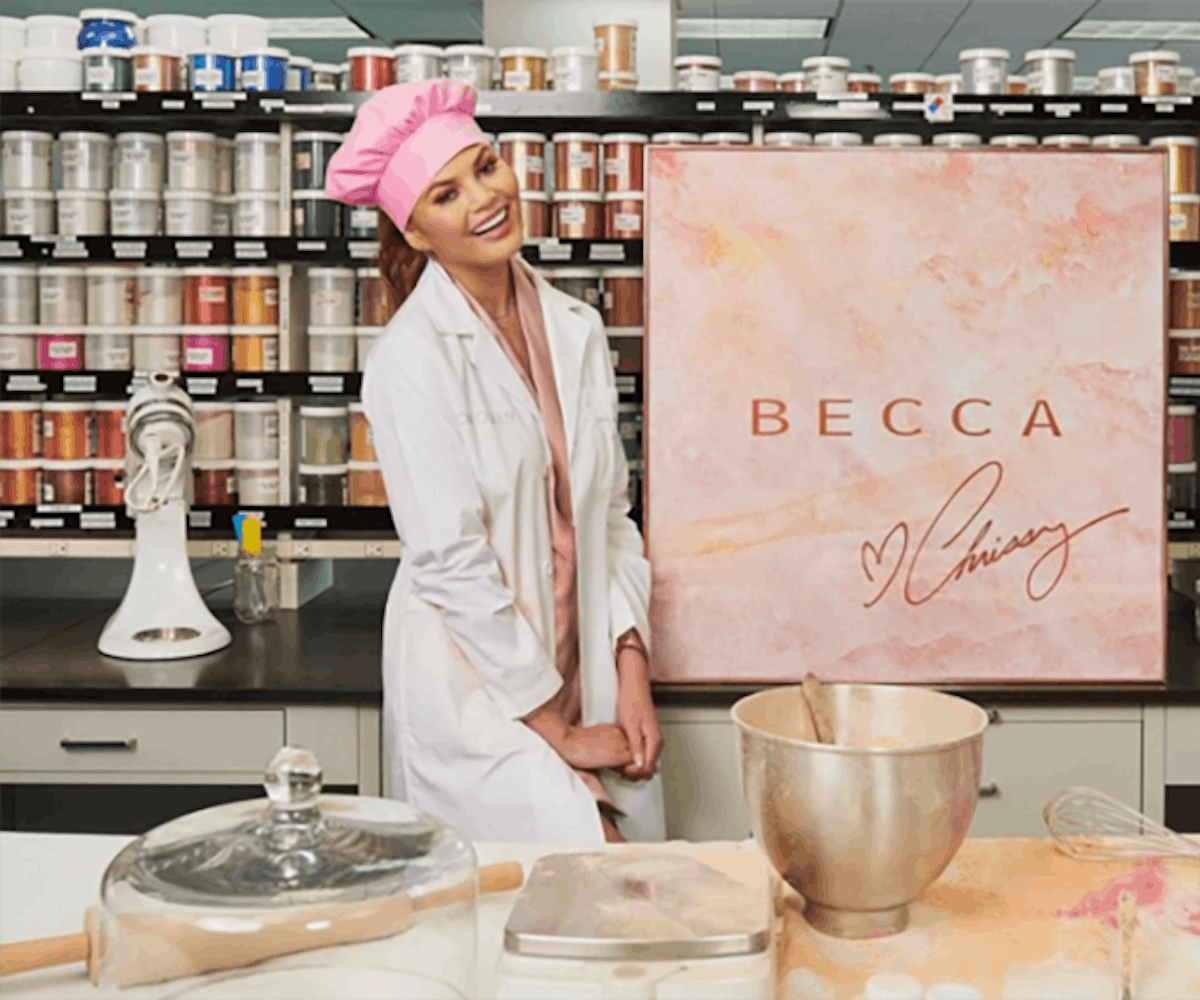 Photo via @chrissyteigen Instagram
That Chrissy Teigen Palette We've All Been Waiting For Is Finally Here
Now we can glow just like Chrissy
A few weeks ago, Chrissy Teigen announced that she was teaming up with Becca Cosmetics and that they were "cooking up something special." To our delight, that something special ended up being one of the most glorious palettes to launch this year.
The Becca x Chrissy Teigen Glow Face Palette contains everything you need to achieve the perfect beachy glow. The new palette is comprised of four different shades, with three of them being brand-new for the brand: Hibiscus Bloom, a vibrant pink luminous blush; Beach Nectar, a shimmering neutral highlighter; Malibu Soleil, a sunlit bronzer; and Chrissy's favorite (and obviously ours too), the self-described Rose Gold highlighter. "For me, it was really nice to use colors that would resonate with all sorts of [skin] shades," she told WWD. She also said the palette was heavily influenced by the shades her makeup artist Mary Philips uses for her red carpet looks.
Photo courtesy of Becca Cosmetics
Unlike many other recent launches, this palette isn't here to make you look like a unicorn, mermaid, or holographic alien. These shades are effortless and natural-looking, helping you get your beach goddess on without looking too overdone. Let's give it up for Teigen for serving us something totally refreshing.
You can grab your own palette, which is officially available as of this morning on the Sephora Mobile App, for $46. Starting Monday, you can snag that perfect beachy glow on BeccaCosmetics.com.