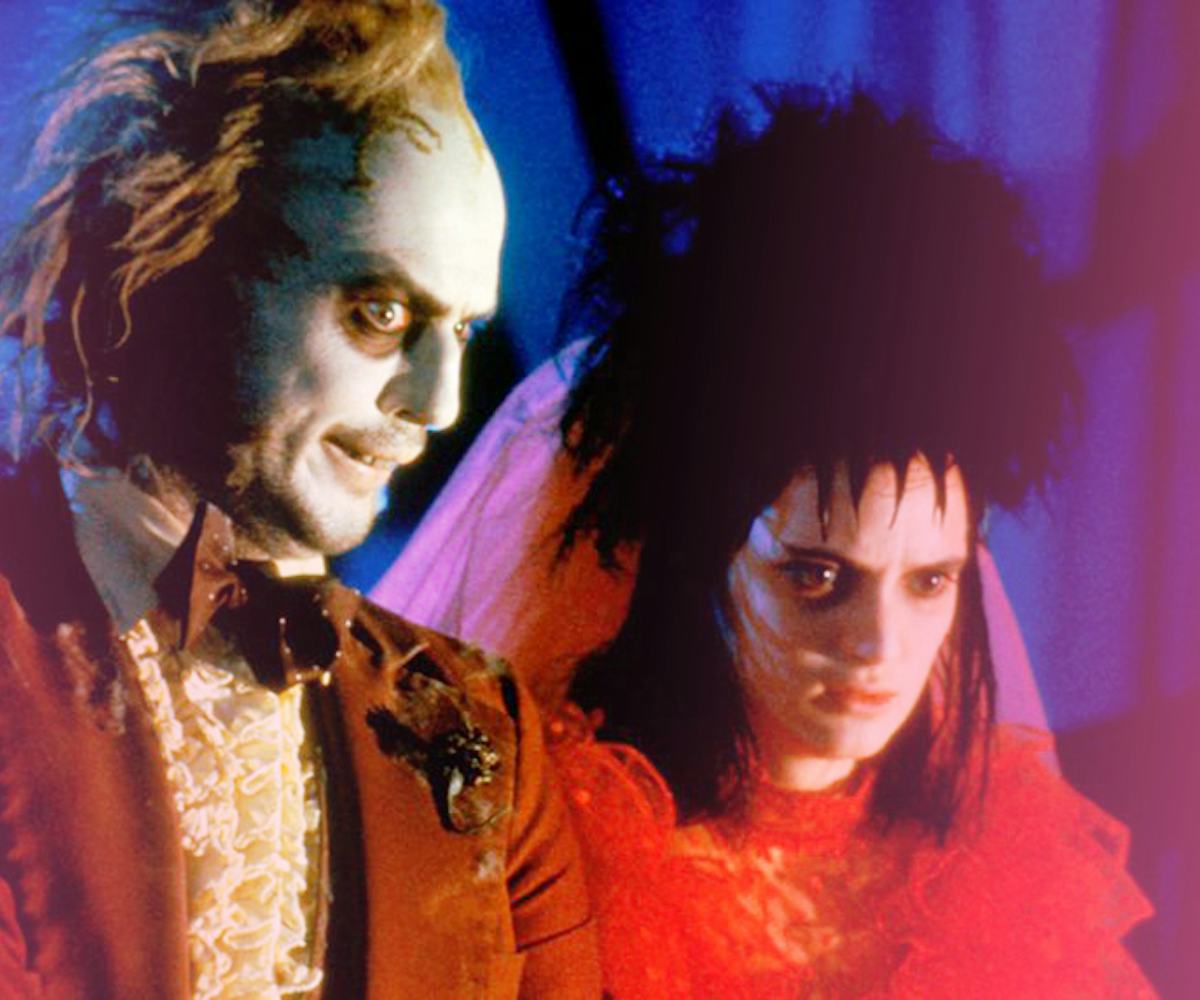 photo via warner bros.
get excited: beetlejuice 2 is definitely happening
and our favorite goth-girl is returning.
After 26 years of rumors surrounding a sequel for the beloved '80s film Beetlejuice, Tim Burton has finally confirmed that he will be directing Beetlejuice 2. The best part about this announcement is our favorite goth-girl, Lydia Deetz, will be returning to reprise her role—and The Killers are partially responsible for making it all happen.
Burton was reunited with Winona Ryder while on the set of The Killers' recent video "Here With Me," and says their work together there inspired his decision to return to the ghostly film.
"I was so happy to see [Winona]," Burton said. "So those kinds of elements mean something to me. Michael, and her… and that character, I just miss it, there's some freedom about that character that I love."
While Burton is busy generating Oscar-buzz for his new film Big Eyes, and there's no word on a potential release date for the sequel, we are excited to eventually see Beetlejuice rise from the dead once again. Halloween inspo for 2015, anyone? 
(via MTV News)