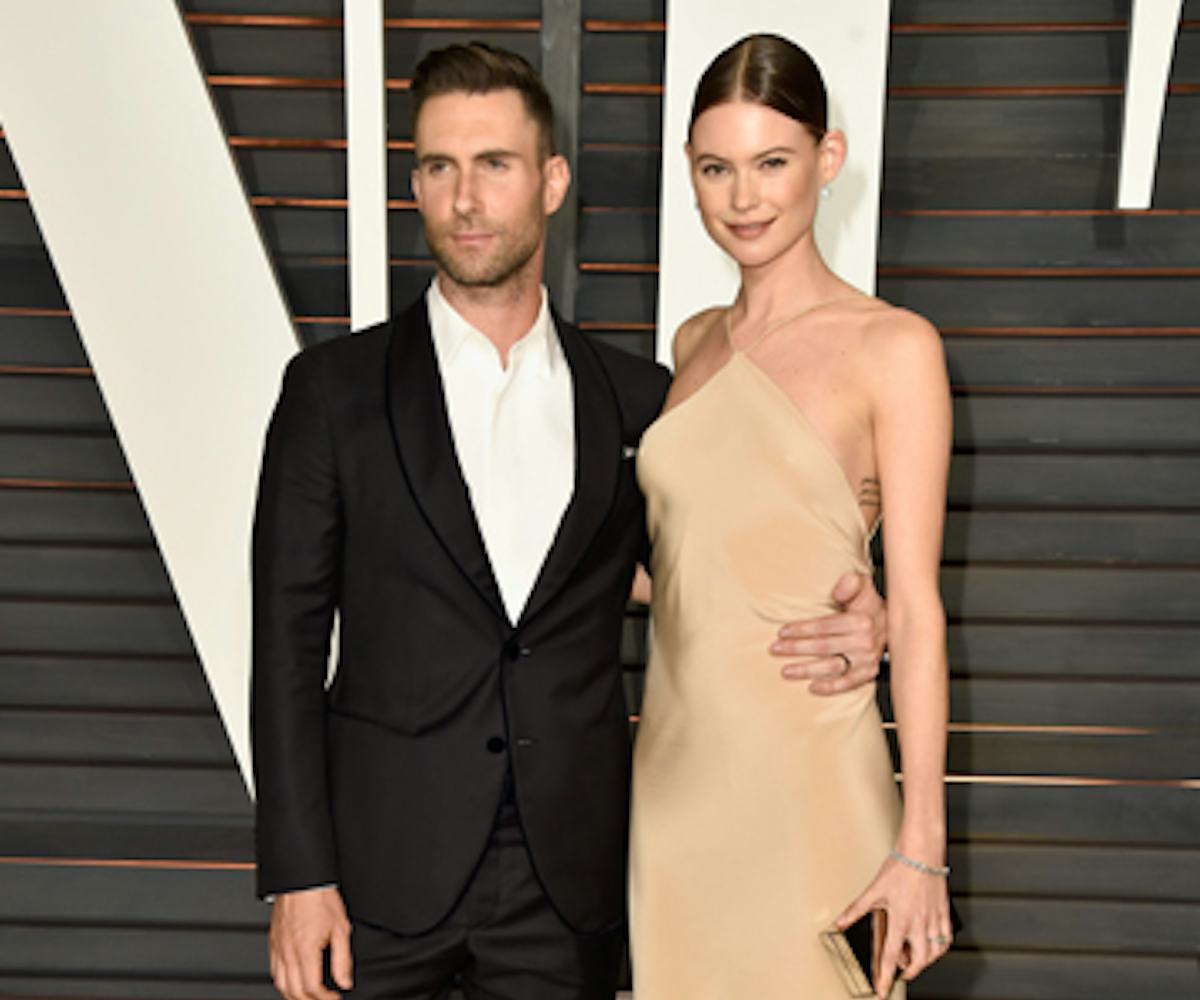 Photo by Pascal Le Segretain/Getty Images
Behati Prinsloo + Adam Levine Have Some Exciting Little News
In very big, little news: Behati Prinsloo and Adam Levine are expecting their first child. While the couple has yet to confirm anything, multiple sources tell Us Weekly that the Victoria's Secret angel is three to four months along in her pregnancy. 
The couple, who were married in 2014 after two years of dating, have both spoken in the past about how excited they were to start a family. Shortly after their wedding, Levine told Ryan Seacrest, "I want to have 100 kids. I want to have more kids than would be socially responsible. I don't know when we're going to do it. We can't do it right now. I think it's absolutely in the works for some future date." Prinsloo also told Net-A-Porter that she had "definite" plans to have children, adding, "I have no expectations. Not in a bad way, but I've learned that you can't plan ahead. I live day by day and see what happens. It's vague, but I like it that way."
Congratulations to the couple!