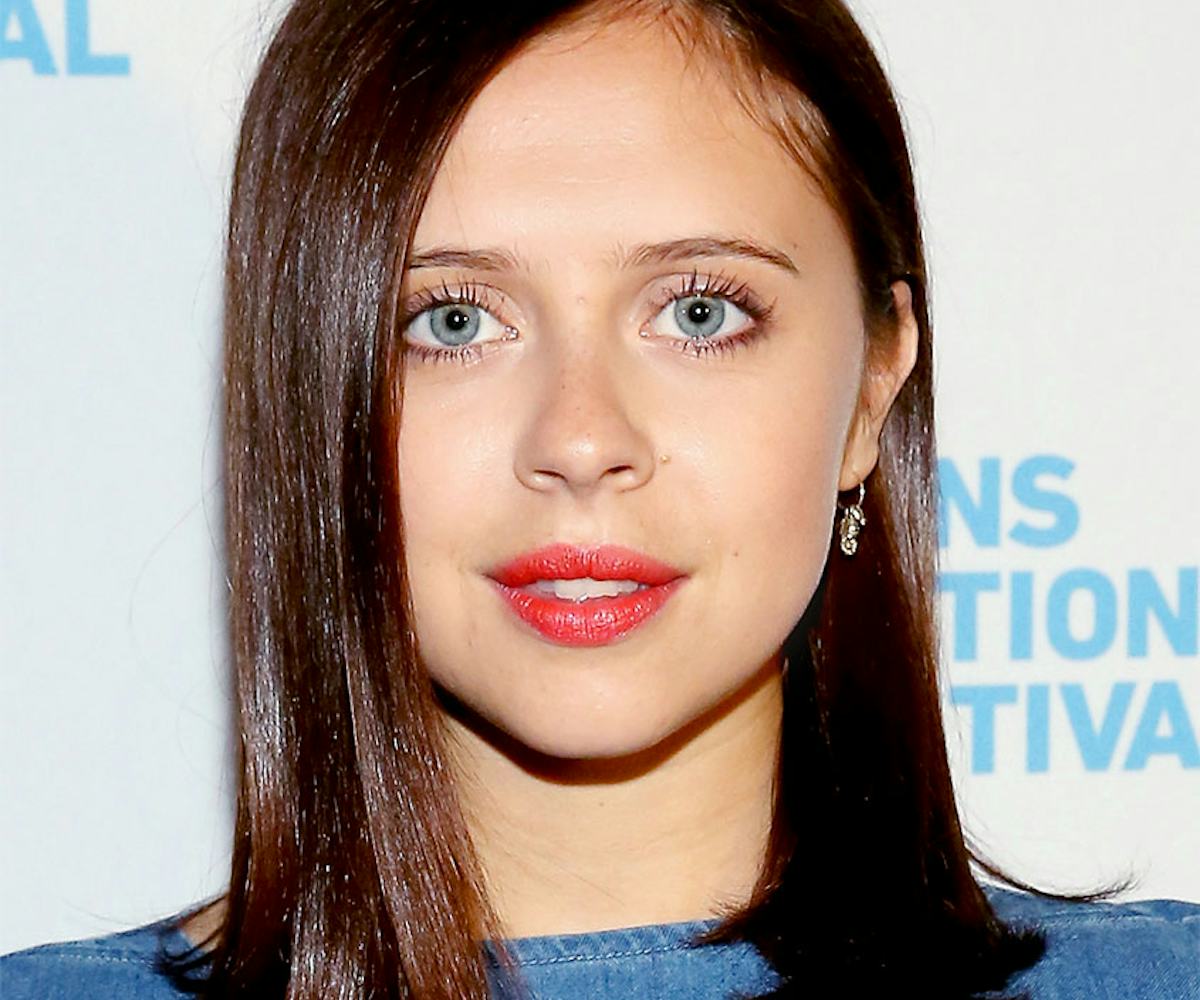 Photo by Monica Schipper/Getty Images
Bel Powley On Her Rising Star, Feminism, and Playing A Princess
chatting with the star of 'a royal night out'
Bel Powley is blowing up. The British actress wowed audiences this year at the Sundance Film Festival with her breakout role in The Diary of a Teenage Girl, holding her own with Alexander Skarsgård and Kristen Wiig. Her performance as Minnie, a teenager who enters into an affair with her mom's beau, won her a number of nominations, including the Gotham Award for Best Actress. She also boasts a handful of movies coming out opposite Kristen Stewart, Elle Fanning, Douglas Booth, and Liv Tyler—to name a few.
In her latest film, A Royal Night Out, Powley plays a young Princess Margaret, sister to the soon-to-be Queen Elizabeth. Set on VE night in 1945 London, the story takes Margaret and Elizabeth out on the town, disguising their royal identities. Wide-eyed by the reality of the celebration, the adventure brings the sisters to revelations about the people of the country they would soon lead. We had a chance to chat with Powley about playing a princess, feminism, and her how she stays grounded as her star rises. 
Sarah Gadon has said she read a book called, Young Elizabeth: The Making of the Queen when researching the role. Princess Margaret experienced that similar journey. What is it to make a queen or princess, and in what way does that parallel the making of an iconic actress?
I actually read this book as well when I was doing my research for Margaret. There is a lot of material around about Margaret's later life but not much about the early stuff, so I really had to dig through the biographies of Elizabeth for each moment "princess number two" was mentioned! The main similarity I can think of between being a princess and being a Hollywood actress is the being in the limelight. Although, at least as an actress you are playing characters and pretending to be someone else—as a princess, it's all you. 
I've been told you and the cast boxed before shooting every day. How was it going from being a boxer to a princess? Did having that time to let out steam with your cast mates help your performance?
Jack Reynor is an amazing boxing teacher! We'd all meet up in the park and throw some punches. I wasn't very good at it, I must say... And I doubt Margaret boxed, either, but it was a good way for us all to have some fun together before a day of shooting.
In your career, you're in a place similar to where Margaret is in the film. Eyes are on you and the work you're making. How do you stay grounded as your career begins to take off?
I'm away from London most of the time, so I try to go home any chance I get, even if it's just for the weekend. It's actually the most grounding thing—just sitting in my local pub with my friends. Touching base is very important.  
Having exposure and being an icon also serves as a platform to really have your voice heard. Are there any issues you're passionate about?
I'm very, very passionate about being a good role model for young women. I grew up feeling incredibly underrepresented in the films I watched. Women were always presented in this sort of fake "Hollywood" way. I want to show young women that you can be real, yourself, and you don't need to succumb to media pressures in order to succeed as a great woman.
Tell me about working with director Marielle Heller and how The Diary of a Teenage Girl helped you evolve as an artist.
Working on
Diary
was one of the most difficult jobs I've ever done. Mainly because every other line was mine—it was an all-encompassing role! So, it was a real lesson in playing the lead of a movie.
In what ways has feminism and the idea of beauty evolved from the 1940s until now? In what ways has it stayed the same?
I should hope that the idea of feminism has radically evolved since the '40s! Women back then didn't have the same rights we have now, and the princesses especially were kept very cooped up and sheltered from the world. Our attitude toward female sexuality has changed drastically in the last couple of decades, for good, and that's something that
The
Diary of a Teenage Girl
really conveys.