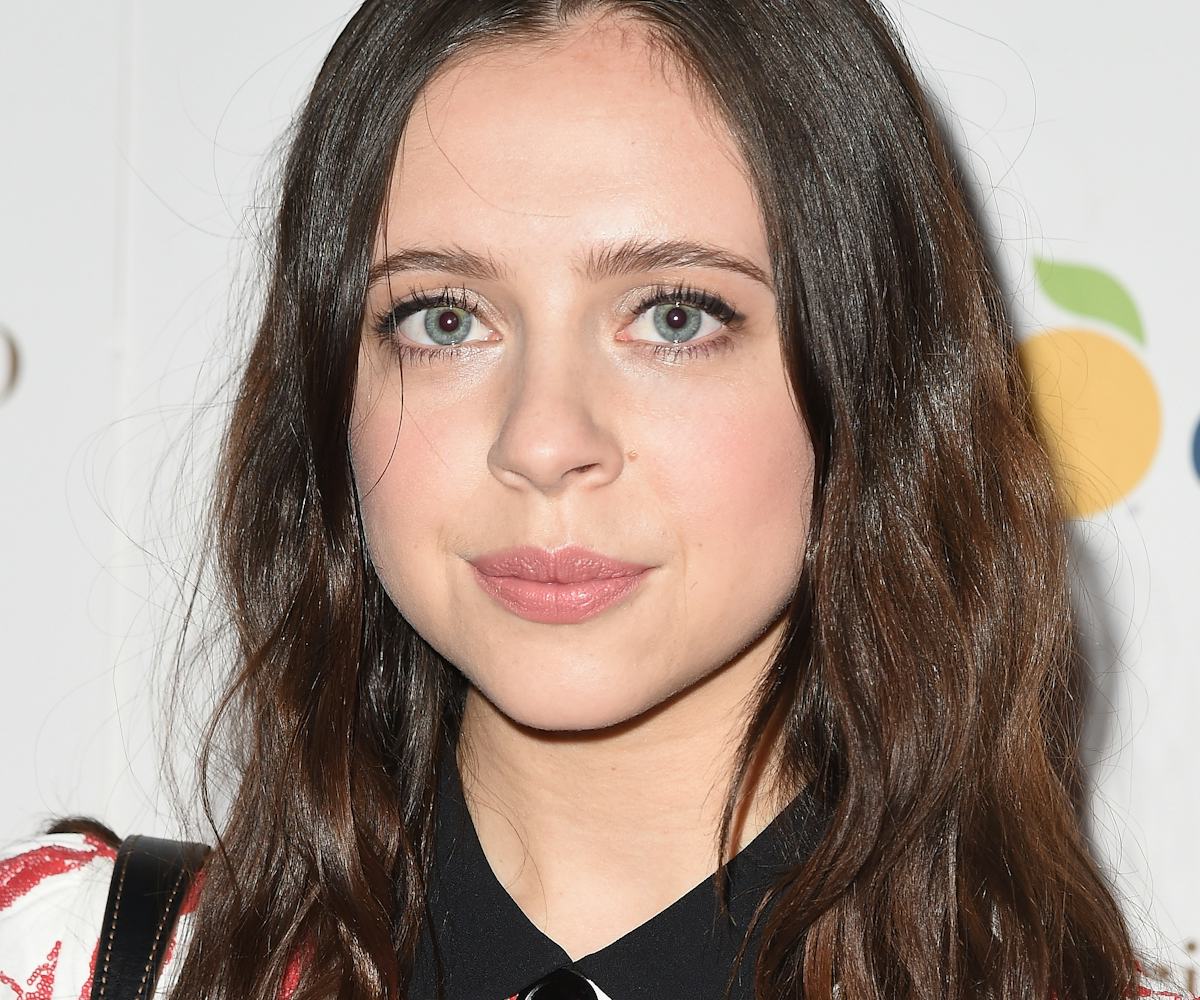 Photo by Nicholas Hunt / Getty Images
A Year After Her Breakout Role, Bel Powley Settles Into Stardom
"I was kind of just in it, riding this train"
A little over one year ago, Bel Powley was a largely unknown actress building her career and profile through a string of supporting roles. But then, lightning struck, and Powley, a 25-year-old London native, got to live out a fantasy that very few actors get to experience. Her movie, The Diary of a Teenage Girl, became a sensation at the 2016 Sundance Film Festival and turned Powley—who played a teenager undergoing a sexual awakening—into a literal overnight star. Suddenly, magazines were calling her Hollywood's next big thing and directors from all over came knocking at her door.
As expected, Powley has not stopped working since, and her newest project is the indie romantic dramedy Carrie Pilby. In it, Powley plays the title character, a child prodigy who graduated Harvard by 19 but has trouble bonding with other people, particularly those of the opposite sex. With the help of a family friend (Nathan Lane), she sets out to make some human connections, despite her clear disdain for the human condition, particularly our obsession with sex. Next, Powley, who is also set to star in Kirsten Dunst's adaptation of The Bell Jar, can been seen in the thriller Wilding, about a girl who is held captive by a man who makes her fear the outdoors by telling her a beast lies in wait. She also just wrapped White Boy Rick, the true story of a teenager who became an informant for the police in the 1980s, which Powley considers to be her most exciting upcoming work. We spoke to her recently about these projects, her own directorial debut, and how she feels about the whirlwind moment that introduced her to the world. 
There are parallels between Minnie [your character from The Diary of a Teenage Girl] and Carrie. They both have affairs with older men at a very young age. Did you make that connection?
You're the first person to have said that! I didn't really make that parallel because Minnie was underage. Carrie's a full-fledged adult. I know she's young—she's 19—but I would kind of pin her more as a young woman than a girl. 
Do you think Carrie is anti-sex? 
I think her intelligence kind of works against her, emotionally. She's really emotionally unintelligent and incredibly socially inept, and I think that she has real abandonment issues. Her mother died when she was very young, and then her father kind of shipped her off to school in New York. I think when you have those issues, it makes you really not want to attach yourself to anybody. So she probably has a real fear of relationships and men. But we never wanted to play it like, "Oh, she's this innocent virgin who's never been kissed, and the whole movie is about her meeting a guy." I'm sure Carrie has had relationships. She's definitely not a virgin. She's well-versed in those things. It's more that she just doesn't like people, rather than about how she feels about men. 
In your search for complex characters to play, do you find that it's usually all on the page, or does your performance need to extract the complexity?
I think it's both. You need to be able to feel on the page enough for you to do something with it. It doesn't have to be in the lines, but you need to be able to read between the lines, and sometimes there's not the space to do that if it's not a well-written piece or a well-developed character.
Is it surreal to see your face on a movie poster? This is all still relatively new to you. 
Yeah, it is. It always is. That will never get normal for me. 
I saw on your Instagram that you co-directed a film recently, is that right?
Yeah, thanks for asking! 
Did directing come naturally to you? 
It was such a passion project for me. I had done four movies back-to-back and felt like I needed a break, and I didn't feel like I was going to be a good actor if I just went into another one. So I kinda lost a bit of a sense of myself. And so directing was the perfect thing because I could set myself outside of the whole thing and create something from its germination. I kinda just dove into it headfirst, but there were definitely moments where I kinda stood there and I was like, "I don't know what to do."
What's the movie about?
It's about mental health in women. So it follows a girl, who is bipolar, and we follow her over 48 hours as she goes into a manic episode and comes out the other side. We've nearly finished it. We're just finishing sound, and then we'll enter it into the festival circuit. 
It's been more than a year since you broke out at Sundance. How do you look back on that time in your life now?
It's crazy. It feels like so much longer. It all happened so fast; it was a real whirlwind. But I've been working a lot, with loads of different kinds of directors. I feel like I've now had enough experiences that I can look back on that time and have a clearer idea of where I am and where I want to go. Whereas then, I was kind of just in it, riding this train. I did not know what was going on. 
It must have been very exciting to get all that attention, but I'm sure the most exciting part is the opportunities it afforded you.
Yeah, that always is the most exciting thing for me. It's all about the next script and the next director who's going to work with me in a different way. I need to be stimulated that way. Otherwise, I just get bored.
You have some very exciting movies in the pipeline. Wildling sounds insane. 
It is [laughs]. It is insane. I've done a big variety of things in two years which has also been amazing for me because I've managed to have my finger in loads of different pies and have a taste of different genres. I've gone from period movies to horror movies, and I'm shooting an eighties movie right now that's about the crack cocaine epidemic called White Boy Rick. 
If you had to choose one project that you really can't wait for people to see that you have upcoming. Which one would it be?
Definitely White Boy Rick. It feels like it's different; it feels like a step up. Yann Demange is such a talented, amazing director, and working with Matthew McConaughey is obviously a big deal for me. I'm really excited about it. It was an amazing story. It's one of those stories that people will see it, and they'll be like, "This cannot be true." You just won't believe it.