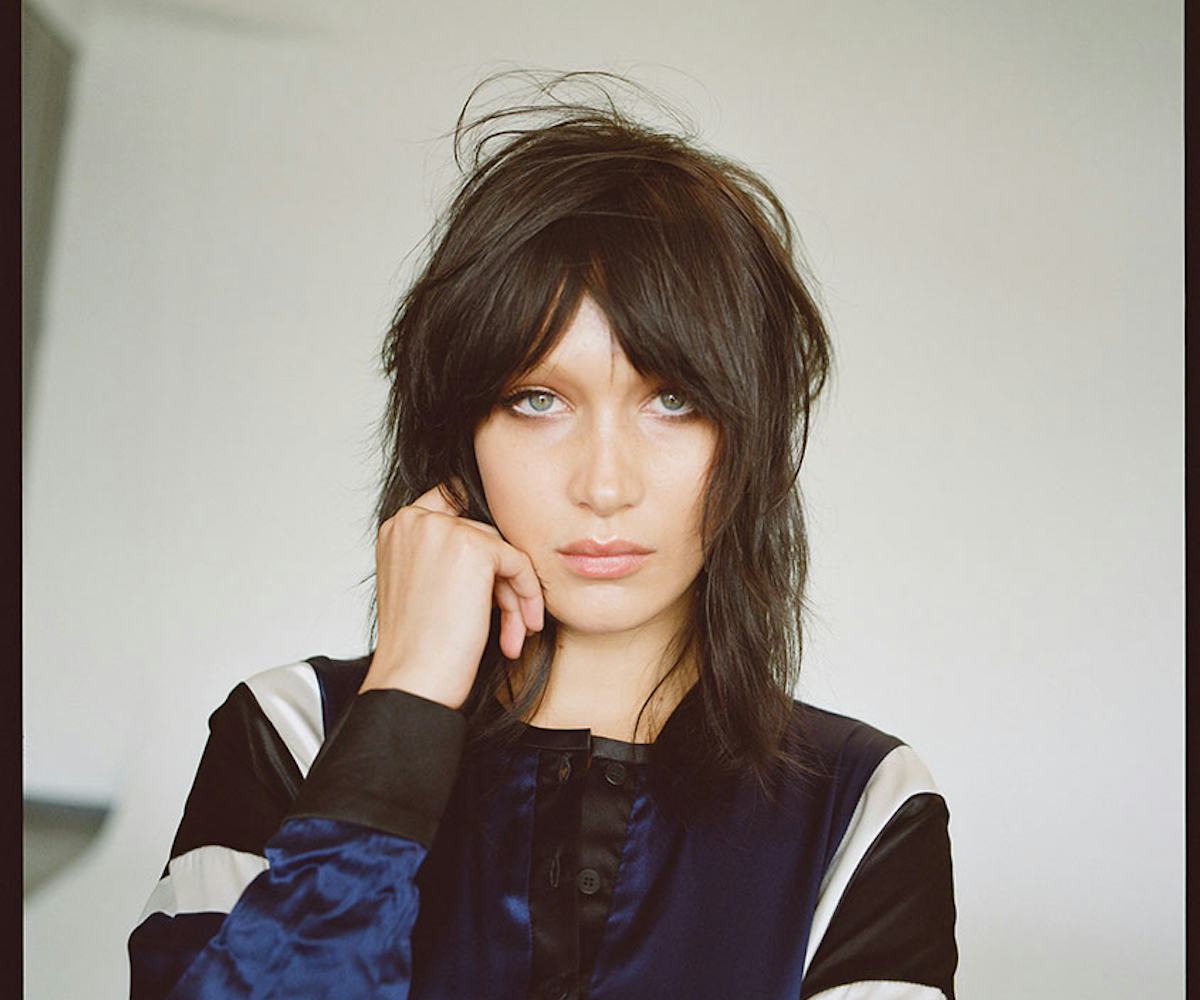 Photographed by Beth Garrabrant
it girl bella hadid's journey to individuality
how the model is doing things her way
Raised in a Hollywood household, 18-year-old model Bella Hadid is striking out own her own. Here's her "It Girl Résumé," as featured in the October issue of NYLON (on stands now!).
OBJECTIVETo build on her growing career as a model
DATE STARTEDBorn in 1996 in Washington, D.C., and raised in Malibu
HIGHLIGHTS OF EXPERIENCECut her own path. Despite having a reality-TV-star mother and supermodel older sister, Hadid is anything but just another celebrity spawn/sibling, having walked the runway for Desigual and Tom Ford. 
Starred in Balmain's fall/winter '15 campaign alongside her sister, Gigi. "Ever since I shot with a real photographer, I was like, 'This is crazy. I want to do this.'"
Became the face of Samsung's first fashion lookbook, shot by Steven Klein. "I've worked with [Klein] twice and he's taught me so much about shooting and angles. It was really cool to work with him and Samsung. It was my first technology campaign."
SPECIAL SKILLSHorseback riding. She began competing when she was three years old. She's now a nationally ranked equestrian.
Pizza consumption. She can eat an entire pie by herself—and has, many times.
Fine art. "I like to draw and paint, and I try to be creative in my everyday life. I studied photography at Parsons for a semester, but you can only miss a certain amount of days, and I didn't want any special treatment." Right now, she's on a leave of absence from school to focus on modeling. 
Diversifying her music library. "I'll listen to rap like Andre Nickatina and then I'll listen to Mac DeMarco and The Cranberries. My shuffle is the craziest thing. It kind of just flows into the most random songs ever."
AWARDS AND HONORS1.1 million Instagram followers and counting