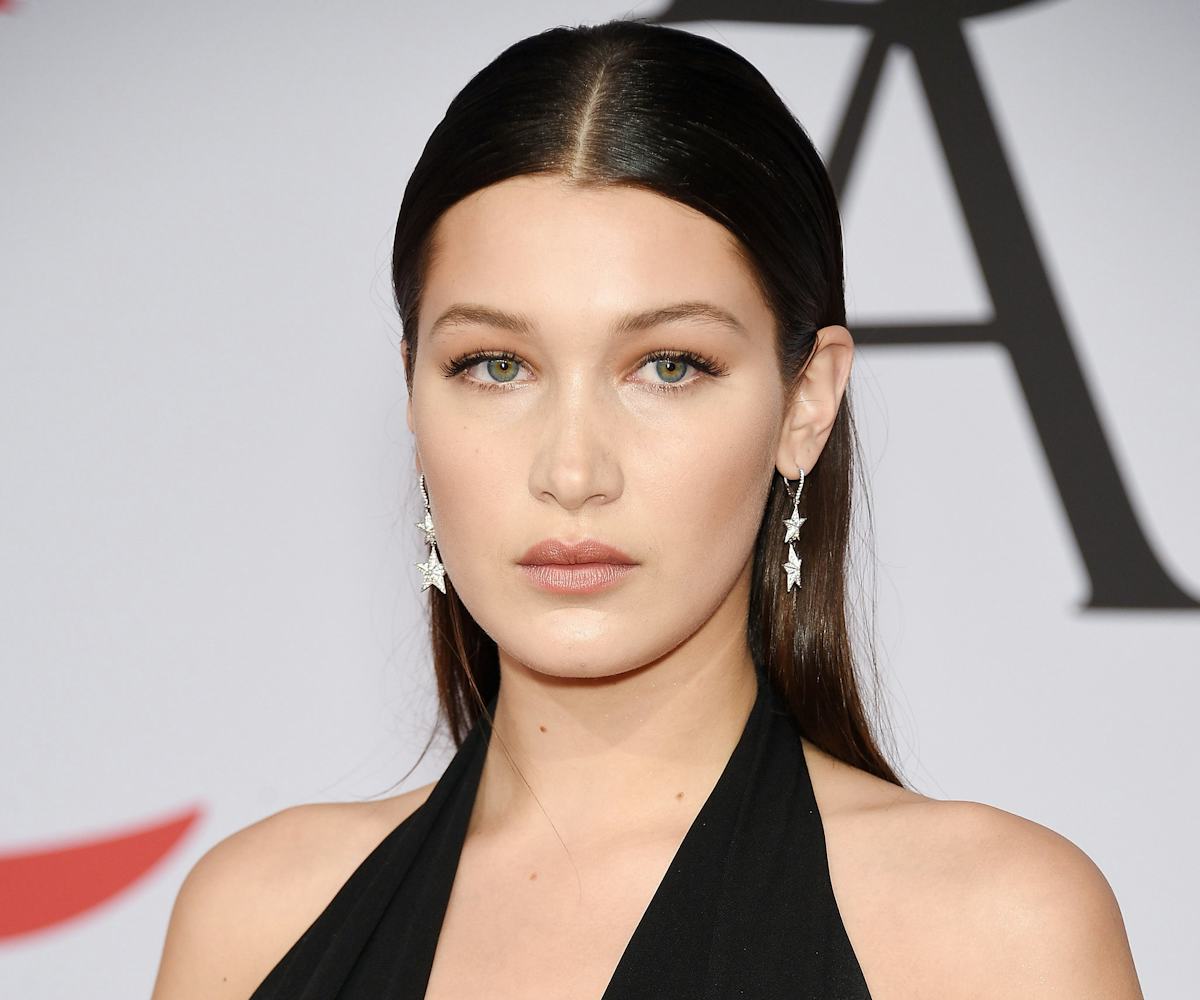 Photo via Dimitrios Kambouris/Getty Images
Bella Hadid Channels Lydia Deetz In The Coolest Way
beetlejuice beetlejuice beetlejuice
Halloween is one of our favorite times of the year, and it seems that Bella Hadid is with us on this one, if her latest photo shoot ensemble is any indicator.
With shaggy baby bangs cut into her long dark hair, the younger (and decidedly more goth) Hadid sister is channeling Winona Ryder's Beetlejuice character, Lydia Deetz. And while she may not be rocking the ghoulish apparel or undereye circles of the OG goth girl, Hadid's fresh face paired with such a striking hairstyle gives off a casually cool '90s vibe that has us reaching for some shears. 
With her black and white checkered socks, the model emulates Beetlejuice's iconic striped suit. She may not exactly be in costume, but if Hadid wasn't sure what to dress up as for Halloween, we think that this look could be a winner.
(via Teen Vogue)