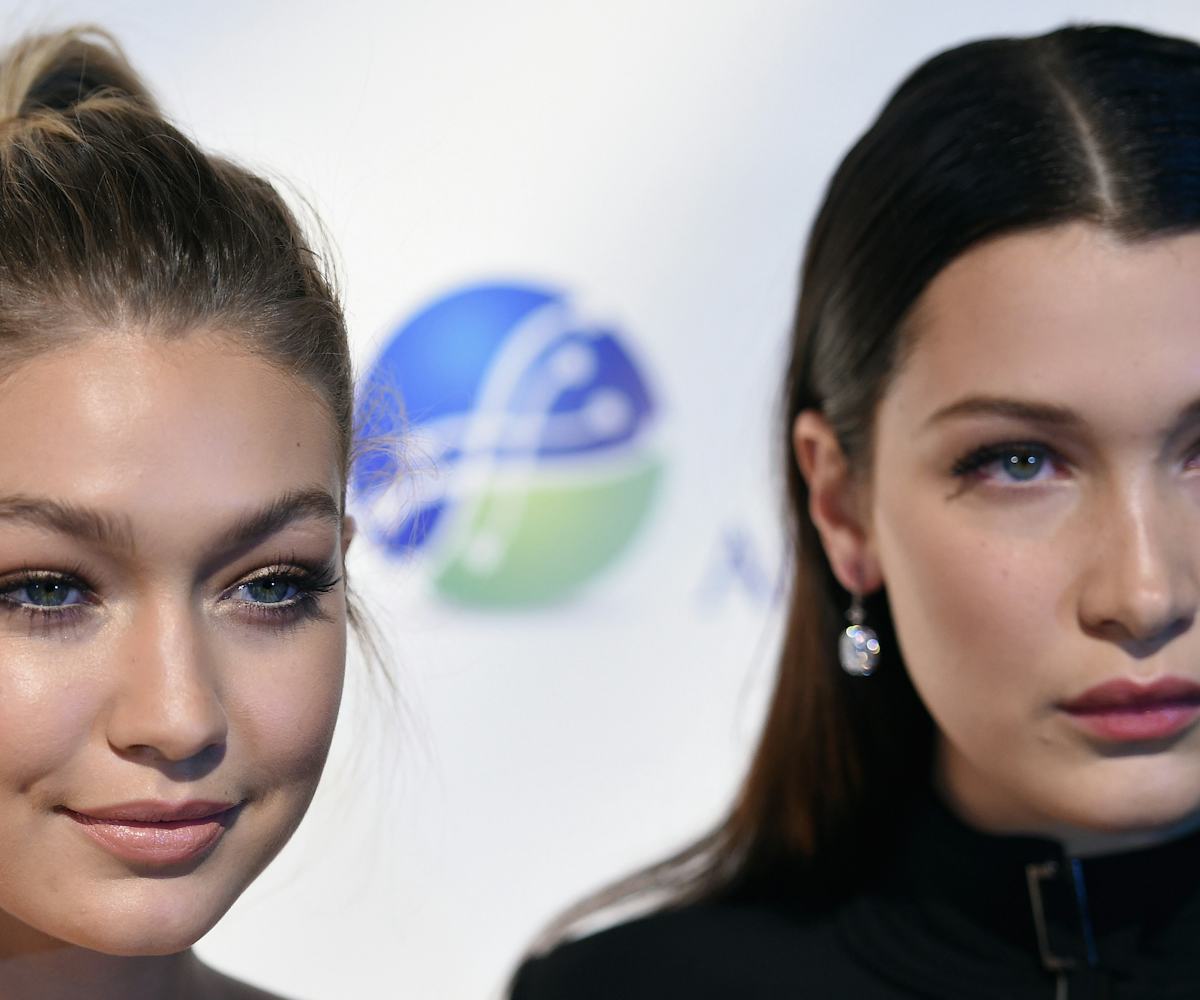 Photo by Dimitrios Kambouris/Getty Images
Bella Hadid Talks About Competing With Gigi
on the cover of $1'seventeen'
It's about time that Bella Hadid finally scored her own magazine cover. The 18-year-old stars on the November issue of Seventeen—and in excerpts from the cover story, Bella discussed what it's like working in the same industry as her older sister, Gigi. 
"I just have to remind myself that she's been doing this forever. I can't keep comparing myself to her because we're so different," she said. "But people still love to compare and contrast us—what's better about her or what's not that good about me—and it's hard because people are really mean. But I'm her biggest supporter, and she's my biggest supporter. We're not competitive at all."
The one thing that Bella admitted to be jealous of regarding her big sis is her eating habits. Bella is considered to be a curvier model, so her figure is noticeably different from Gigi's. "She can eat whatever she wants. It's really annoying," Bella added. "I eat a lot of pizza and really unhealthy food. I definitely gain weight and I'm not naturally thin. I'm really self-conscious if I go to trainers, so I just do stuff on my own. I go on the treadmill or do yoga and Pilates if I can."
So there you have it: No bad blood between the Hadid sisters! They embrace their differences and don't love each other any less because of them.