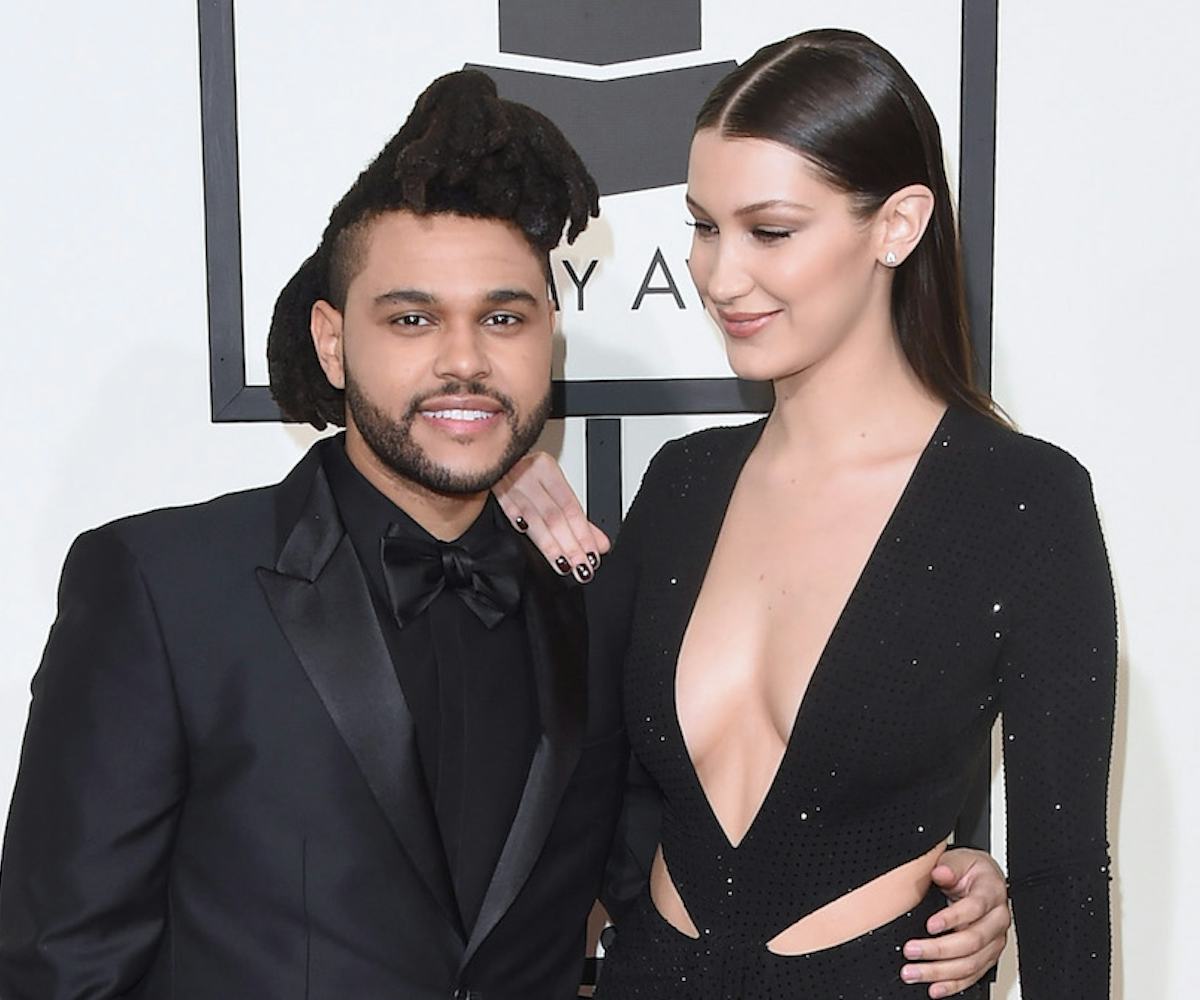 Photo Jason Merritt/Getty Images
Hold The Phone, Are Bella Hadid And The Weeknd Engaged?
Breathless, sometimes heedless reports are circulating that model/reality star Bella Hadid and her BF/crushingly good singer, The Weeknd, may be engaged. While the evidence is scant on this rumor, please bear with us as we walk you through it.
All the speculation kicked off with a round of photos showing Hadid sporting a jeweled band on her left ring finger (yes, that finger) while leaving a date with the artist, formerly known as Abel Tesfaye, in London last night. The ring, by millionaire celebrity standards, is somewhat modest. Regardless, it's a ring, which is enough for most tabloids to run wild.
Thing is, though, Hadid's representatives are denying that the couple is engaged at this time. Yes, we've seen reps deny an actual engagement in the past, so let's look at what few circumstantial facts we have at hand, shall we? 
As much as they are one of pop culture's best couples, the duo actually hasn't been together all that long. The younger, raven-haired Hadid began dating The Weeknd in April of last year with a very public break taking place in December. A short nine months may be enough to lock down a love for life for some, but most folks these days tend to give it a little (or a lot) longer. As well, while Tesfaye is a rounded 26, Hadid is a mere 19 years old—a little young to be headed toward the altar when you're a modern girl in a modern world. 
Weighing all that and the denial from Hadid's team, we're thinking that the two aren't betrothed at the moment. Oh, but then again, that ring, tho. Look, this definitely bears watching, but we can't let you buy what the tabloids are saying…yet.
(via Daily Mail)