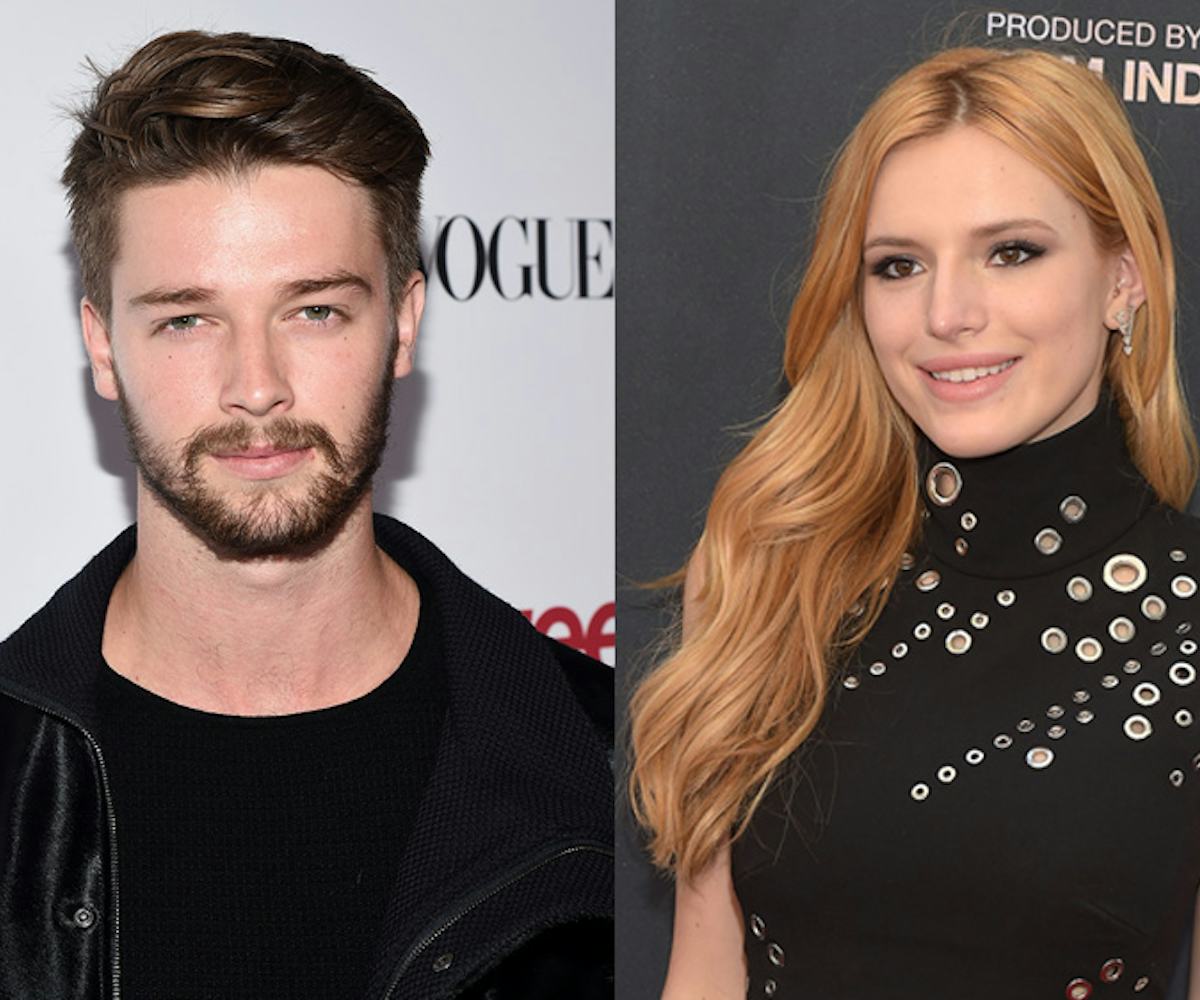 Photos by Michael Buckner & Jason Kempin / Getty Images
bella thorne and patrick schwarzenegger cast for a love story
Patrick Schwarzenegger may have gone through a breakup this year, but he's not letting it bring him down. Instead, he's moving onto new projects. Yesterday, it was announced that he will star in a new YA love story with Bella Thorne, who has most recently starred in The Duff.
The film will be titled Midnight Sun, and it is an adaptation of a 2006 Japanese film. The movie will follow a teenage girl, Katie (played by Thorne), who suffers from a rare health condition that makes her sensitive to the sun's ultraviolet rays, and thus prevents her from going outside during the day. She meets Charlie (portrayed by Schwarzenegger) and they begin a summer romance despite the complications of her disease. Shooting is set to begin in September, and the film will be directed by Step Up: Revolution director Scott Speer.
With the lead casting of these young, handsome actors, the movie is definitely set to garner interest from the YA crowd.