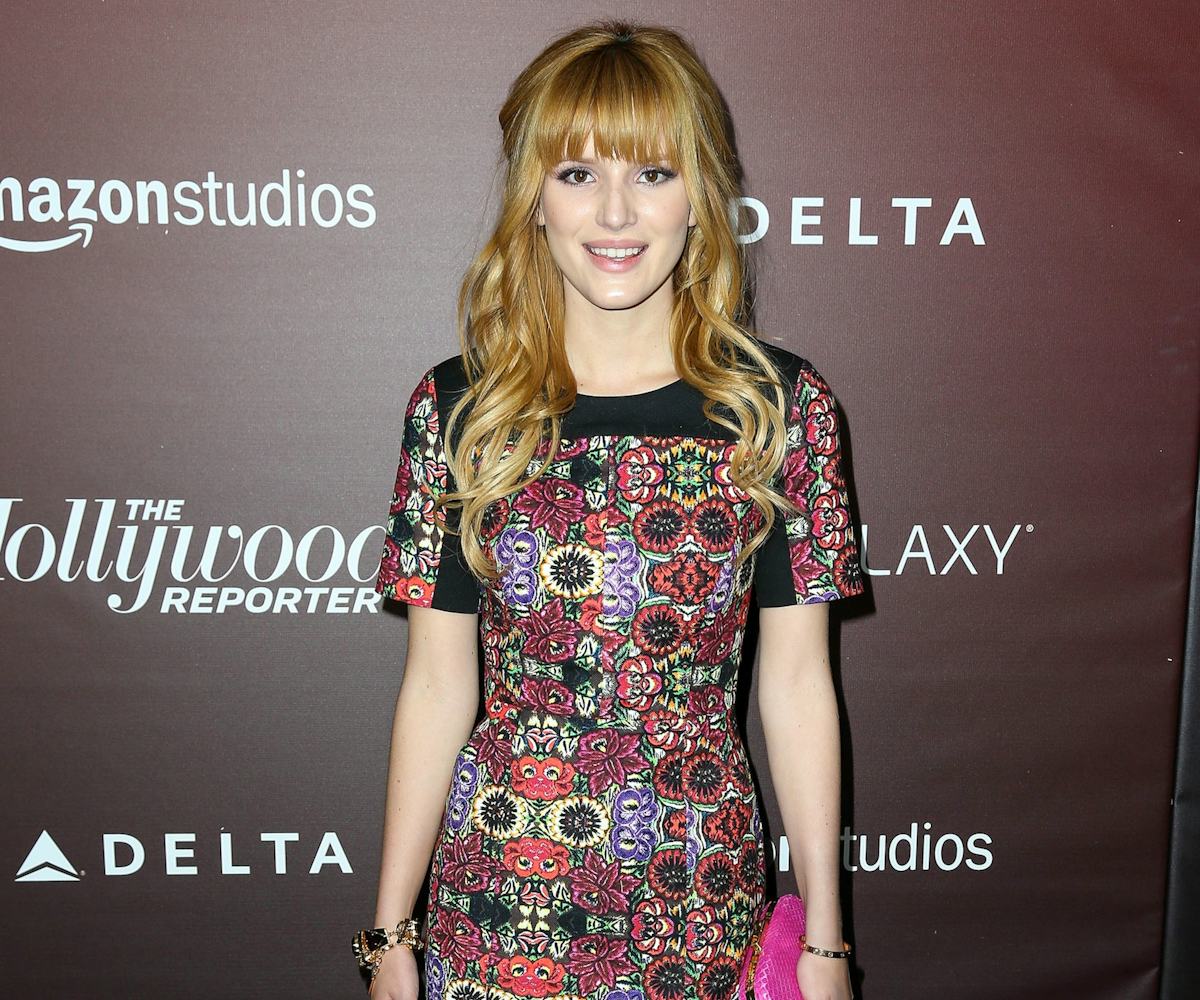 photo by getty images
best dressed: bella thorne
the girl with the kaleidoscope dress.
If there was ever an outfit to prove that the more colors the merrier, this is it. Bella Thorne's opted for a Rebecca Minkoff textured dress of many colors that we're obsessing over because it has just the right amount of over-the-topness. It's rainbow, but not too rainbow, festive, but not too festive, the sort of thing you could wear to a party Friday night, and then to brunch Saturday morning.
Thorne paired her dress with Bionda Castana studded booties and a shocking pink Rebecca Minkoff clutch. You can try out a similar combo with our picks below.... You know you want to.
MUST: Lashes of London Rainbow Dress -- $32.04
TRUST: Rebecca Minkoff Five-Zip Bag -- $165