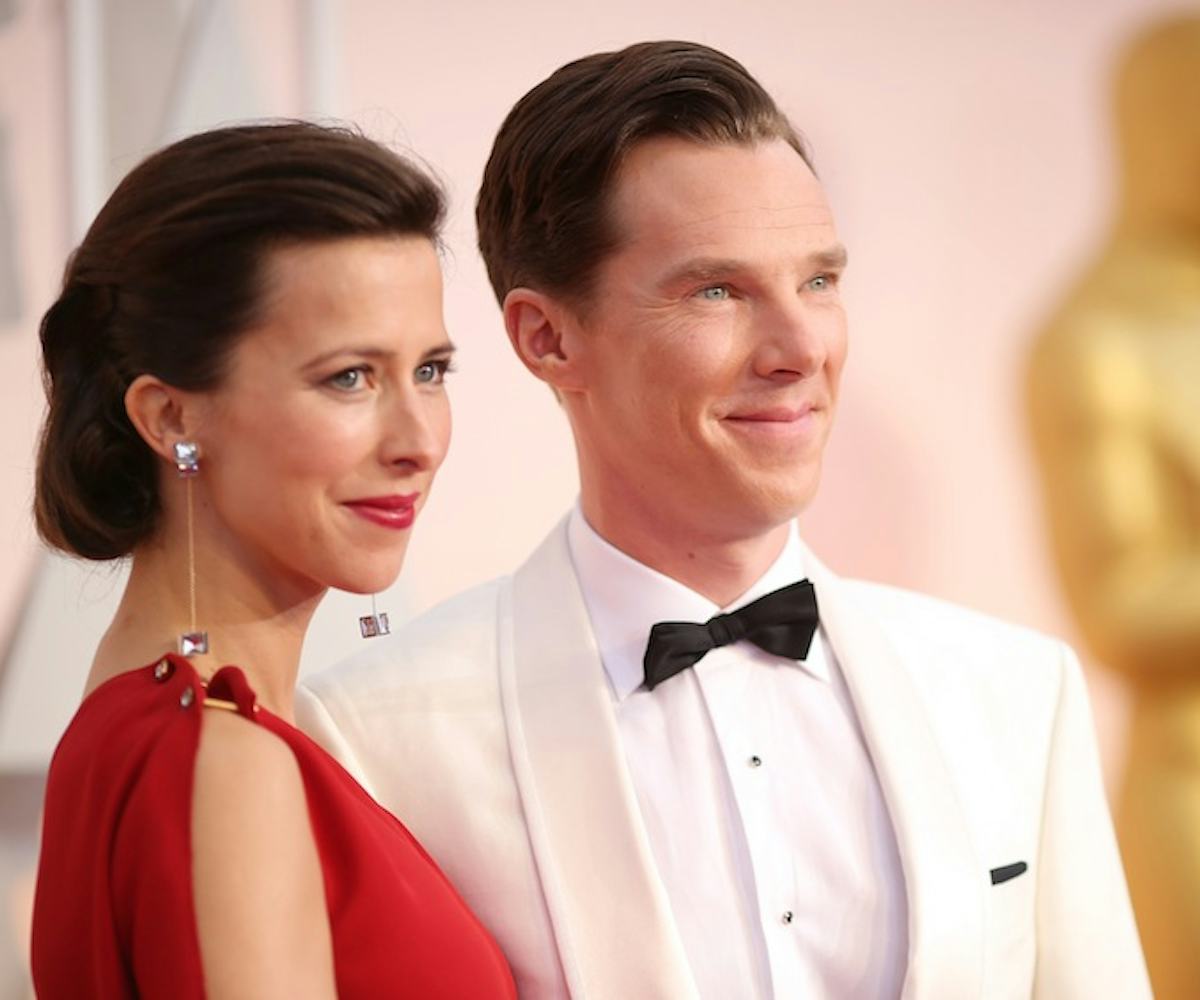 Photo Courtesy of Christopher Polk/Getty Images
benedict cumberbatch welcomes a baby boy
Well, we've got one more reason to be in love with Benedict Cumberbatch—he's officially a dad! The Sherlock star welcomed a baby boy with wife Sophie Hunter today. The couple wed earlier this year on Valentine's Day on the Isle of Wight in England.
The actor's representative told People in a statement, "Benedict Cumberbatch and Sophie Hunter are delighted to announce the arrival of their beautiful son." But before we and all our fellow Cumberbitches start stalking Cumberbatch on social media, it looks as if we might have to wait awhile for a picture or sneak peak at the baby. "We would kindly ask everyone to respect the family's privacy during these next few precious week," the rep added. We can still hop of the hashtag trend in the meantime, though: #Cumberbaby.
Looks like Benedict also had his first baby just in time for the holiday, too—Father's day is only a week away! To all the fangirls, start planning your presents (just make sure they're mail-able).
(Via People)