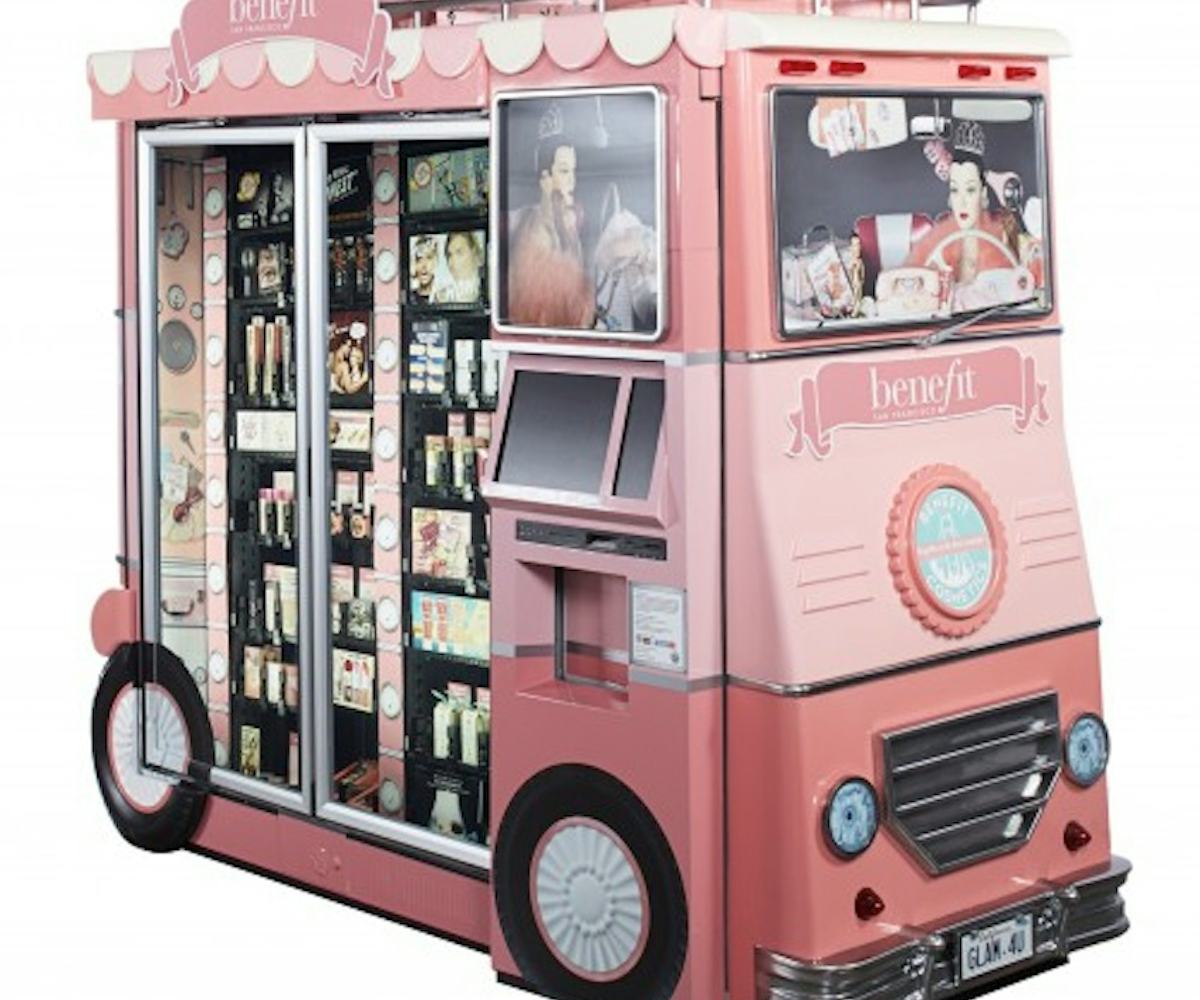 Be honest: you've stopped by Sephora after work, between classes, or before you meet up with friends in order to touch up your makeup. Everyone's been there, and it's this last-minute convenience that's exactly what makes the makeup mega-retailer so awesome.
Now Benefit's getting in on the beauty vending machine game with its portable outposts, taking the idea of instant gratification to the next (really pretty) level.
Following in the footsteps of Chanel's Nailmatic pop-up and even Sephora's kiosk from 2009, this summer the company has rolled out 25 mini-shops in airports across the United States. Each pale pink "truck" comes filled with its most popular products for those who truly need to stock up on makeup before their flight.
Until now, we might've been on the verge of vending machine fatigue– pizza vending machines, cupcake ATMs, and shops on wheels selling everything from underwear to swimsuits will do that to you–but leave it to Benefit to change our minds.
After all, with a beauty idea this useful, there's no such thing as too much of a good thing.