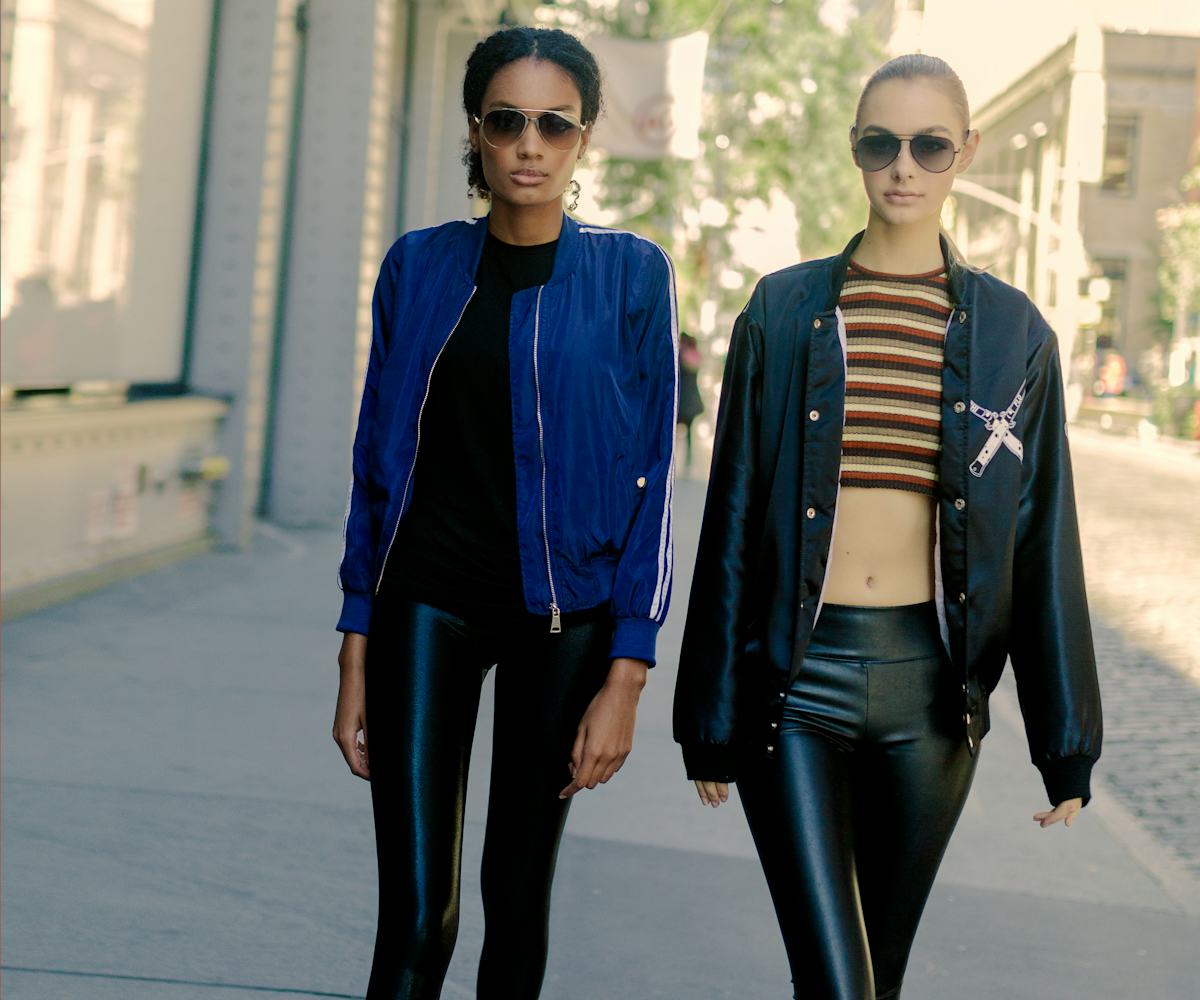 How To Recreate Our Favorite Celeb Looks This Halloween
Last-minute costumes, courtesy of NYLONshop
While some may plan their Halloween costumes way ahead of time, that's just not the case for the majority of us. With that said, it's October 19—do you know what you're being for Halloween yet? If your answer is still no, fear not. NYLONshop is here to save the day.
We came up with seven of our favorite celeb moments of 2016, from Beyonce's killer Super Bowl performance to some of Coachella's best street style, and recreated these looks with all of the hottest pieces on sale now at NYLONshop. This way, you can have a killer, not to mention culturally relevant, costume and find the bulk of it in one place. 
Let's be real, would you rather show up to the party unnoticed as just another cat or witch or as the belle of the ball with your rendition of Rihanna feeding pigeons in a giant red fur? We think the answer is pretty obvious. Click through the gallery below to check out our ideas. If you act now, NYLONshop will be able to ship it right in time for all of those Halloweekend parties.
Beyonce's Super Bowl halftime show performance
The only thing more killer than Queen Bey's performance was her look. Luckily, High Heels Suicide's moto jacket pairs perfectly with Scrap City LA's suede shorts, making it easy to recreate. Throw a thick body chain over the look, and you have her Super Bowl outfit for a fraction of the price and effort.
High Heels Suicide, Girl Gang Moto Jacket, $170, available at NYLONshop; Scrap City LA, Suede Casket Shorts, $45, available at NYLONshop; Dolce Vita, Avalon, $300, available at Dolce Vita; Laruicci, Snake Bite Body Chain, $350, available at Laruicci.
Rihanna feeding pigeons at 7am
We all saw that video... Rihanna wandering the streets of SoHo at 7am, feeding a flock of city pigeons while wearing an enormous Saint Laurent fur heart. While we may still be scratching our heads at the idea, we can't deny that we want to recreate that look for ourselves. Unreal Fur makes the perfect coat, and with a little stuffing in the sleeves, you'll be close to heart-shaped in no time. All you need is some bread, and the pigeons shall follow.
Unreal Fur, Mercury Rising Coat, $319, available at NYLONshop; NYLON X Petals and Peacocks, Girl Power Dad Hat, $28, available at NYLONshop; LFL by Lust For Life, Smooth Sandal, $30, available at Nasty Gal; Shorts, stylist's own.
Okay, so maybe not all of us can wrap our heads in Louis Vuitton silk, but with the help of printed scarf and the adorable Velour Dress by Outstanding Ordinary, you can certainly recreate Kylie's laid-back Coachella look. Tip: dye a platinum wig with a variety of pastel temporary hair colors to really nail it.
Outstanding Ordinary, Velour Dress in Black, $64, available at NYLONshop; E8 by Miista, Reyes Ankle Boots, $169, available at NYLONshop; Echo, Ava Scarf, $225, available at Echo; T-Shirt, stylist's own.
Gigi Hadid and Kendall Jenner solidifying the bomber jacket trend
We all knew the bomber jacket was on its way back, but it wasn't until Gigi and Kendall were spotted twinning that it really became a thing. This is an easy costume to pull off with your bestie. Bonus: you'll both stay warm. 
Left: Chi Flo, Livin Fast Bomber Jacket, $85, available at NYLONshop; Dolores Haze, Marsha Striped Crop Top, $72, available at NYLONshop; Wilfred Free for Aritzia, Daria Pant, $135, available at Aritzia; Marc Jacobs, Aviators, $150, available at Solstice; Nike, Air Max Thea, $120, available at Nike.
Right: Echo Club House, Sidelines Navy Bomber Jacket, $56, available at NYLONshop; Sukishufu, Suki Leather Back Long Leggings, $126.35, available at Sukishufu; Carrera, Aviators, $149, available at Solstice; Nike, Air Force One 07, $90, available at Nike; T-Shirt, stylist's own.
Who would have thought a Canadian tuxedo could look so good? Leave it to Bella Hadid, alongside her beaux Abel Tesfaye (who is matching, of course). Pile on some of our denim faves from NYLONshop to achieve Hadid's effortless cool.
Local Heroes, Denim Hearts Pinafore Dress, $99, available at NYLONshop; High Heels Suicide, F*** You Jacket, $155, available at NYLONshop; Nike, Air Force One 07, $90, available at Nike; Shorts, stylist's own.
Nicki Minaj in NYLON's April issue
There's no denying that Nicki Minaj's April profile spread was hot. While attempting to recreate her seashell-embellished Fausto Puglisi jacket may seem like quite a bit of work, the exact pink studded sweatshirt she rocks by Stud Muffin NYC is still for sale at NYLONshop. Talk about a quick, easy, and effortless way to play one of our faves.
Stud Muffin NYC, Spike Hoodie, $175; available at NYLONshop; Chain Bracelet, stylist's own. 
Ah, the infamous nude selfie. It was definitely one of the most talked about snaps of the year, and everyone's opinion about it seemed to be pretty strong (regardless of what side they may be on). Pair this pretty lace bralette from Hot As Hell and nude bodysuit from Solice Intimates (it's all about warmth) with a basic black bikini top and—voila—you have yourself some censor bars. 
Hot As Hell, Stop It Crop in Black, $68, available at NYLONshop; Solstice Intimates, Everyday Bodysuit in Pearl, $85, available at NYLONshop; Bikini Bottom, stylist's own.