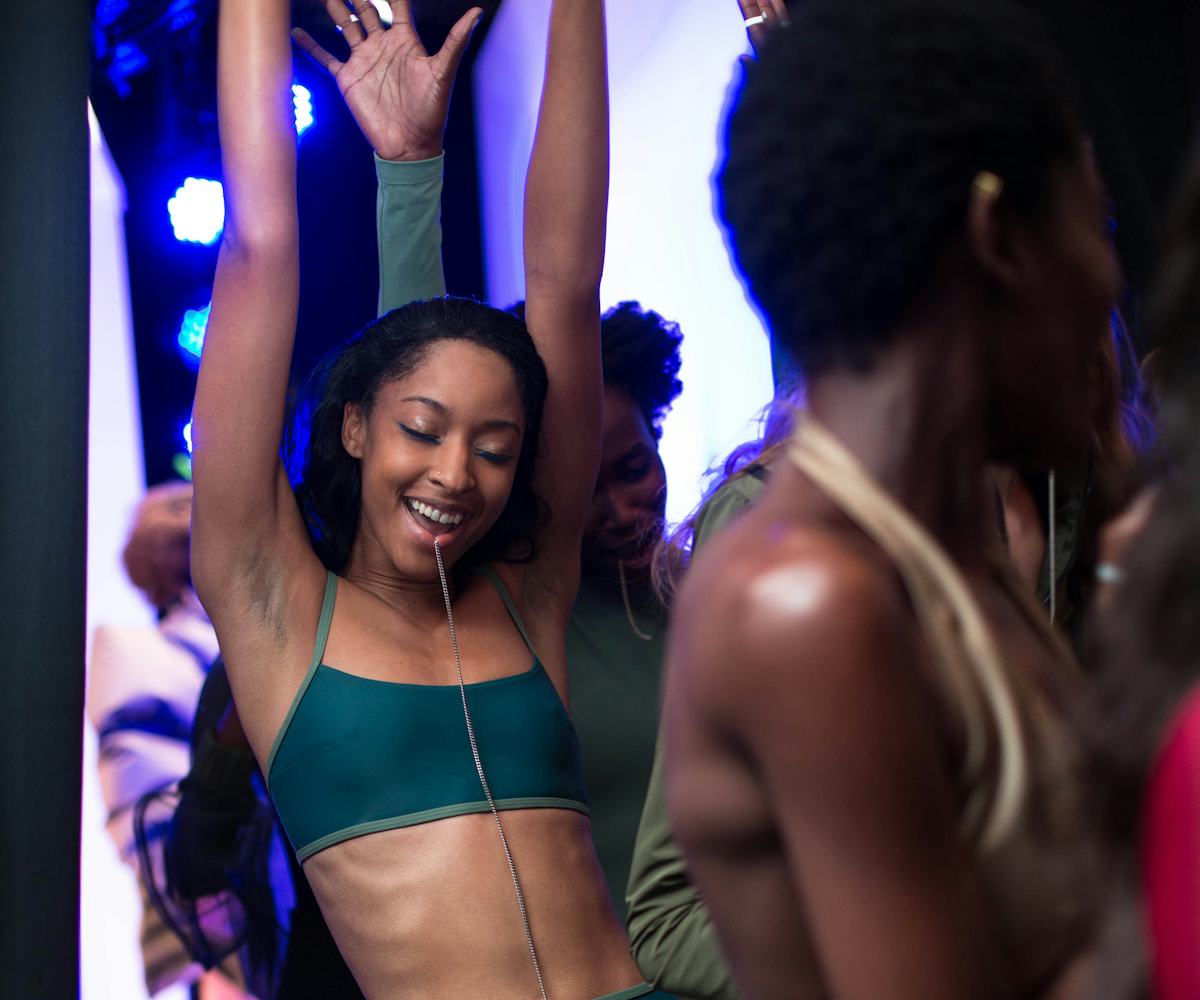 Photo by Franey Miller
Our Favorite Backstage Moments From NYFW
A behind-the-scenes look at this season's shows
When you think of what goes on behind the scenes of a fashion show, the first thing that probably comes to mind is glamour—the clothes, the hair and makeup, the models, the lights, all of it. Magical, right? Sure, unless you're one of the many people actually working behind the scenes.
What most of us observe when we see photos or videos from the runway is the finished product, which, as you can probably guess, requires tons of work. A lot goes into the fashion shows you see (or stream online), from the madness backstage getting the models' beauty looks done to getting them dressed and ready to go. However, while it takes a lot of hard work (you'll likely find multiple PR people freaking out at any given moment), it does have its own specific charm. The atmosphere definitely varies from show to show, but overall, it's a fun and exciting place to be.
Care to see for yourself? Our photographer Franey Miller went backstage this NYFW to capture these moments and give us all an exclusive look at what goes on backstage before a show. Click through the gallery below to see how all the magic happens.
Taking a quick selfie backstage at Chromat.
Trying to let that fresh manicure dry.
How incredible was the mouth jewelry at Chromat this season?
All smiles backstage.
Getting pumped up before the show begins.
Gigi Hadid and the girls backstage at Jeremy Scott.
We feel you, girl. Fashion Week makes us all cry sometimes.
Gearing up for the excitement to begin at Jeremy Scott.
Models and manicures backstage at Kate Spade.
Getting prepped before the presentation.
A little braidspiration at Kate Spade.
Now, this is how you prep hair.
Who cares if this is Alice + Olivia's fall 2017 presentation? We want this hair now.
We know, we're excited too!
Libertine designer Johnson Hartig shows off the incredible nail look for the show. Almost as captivating as the nails? His hair.
Achieving a smudgy cat eye.
Okay, but seriously... these nails!
This tee backstage at Creatures of the Wind perfectly describes how we're all feeling.
Getting ready for the run-through.
These Latex knee socks at Creatures of the Wind are everything. Will they replace the fishnet sock?
Some of the tallest hair we've ever seen, backstage at Gypsy Sport.
Braids for days.
This is how you create the smudged, stained "I just drank a lot of wine" lip look.
Saying hi at Jonathan Simkhai.
Seriously, there's so much friendship happening back here.
Mid-blowout backstage at Self-Portrait.
We're in love with this windswept look.