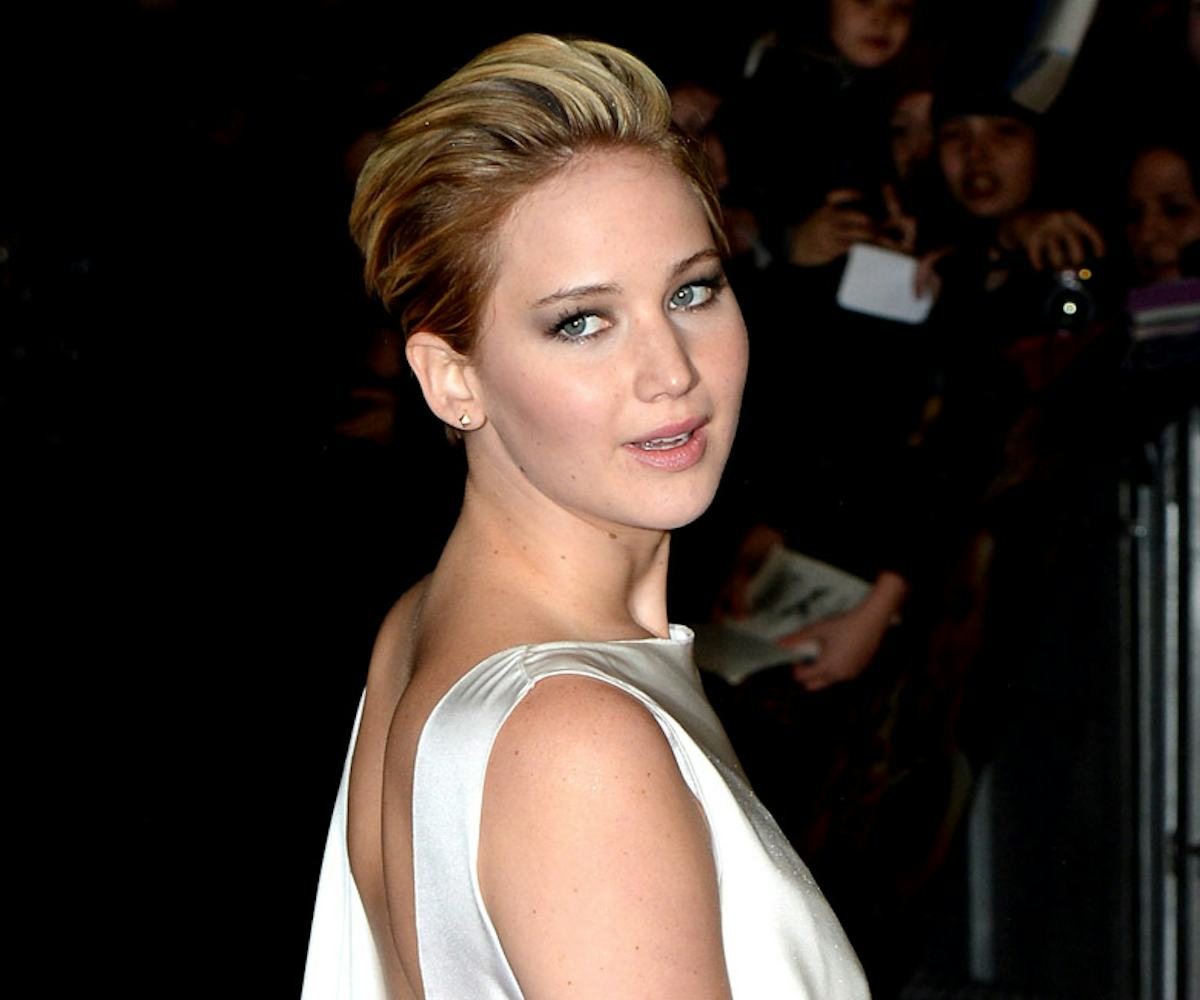 the best beauty looks of the year
featuring jennifer, rooney, lorde, and more.
Day in and day out, we search the web for the best new beauty look. So you could say we've seen it all, from the perfect tousled waves to the wear-it-everywhere red lipstick. (Also: Lots of Jennifer Lawrence's new chop, which practically broke the internet, as did Beyonce's short lived pixie.)
But whose looks will stay posted on our inspiration boards--yes, we've all got a folder on our computer labeled "dream hair cut" or something similar--well past January 1, 2014?
These 10 superlative Beauty Queens, who really should be crowned because they are all hair, skin, and makeup royalty. Check out our favorites in the gallery--and then click the names of the ones you heart to get to the three-step breakdowns. Because there's no reason we can't all be royals come 2014.
There are so many things the actress does well--the dark lip, the sleek but simple hair 'do--but this smokey eye is cool without looking overdone. Think of it as the 10am-to-10pm smokey look.
Mark our words: Rose gold is going to be huge in 2014, and the actress' recent color update is proof of just how cool it can look.
She rocked the charts in 2013--but that wasn't the only place she dominated. There really wasn't anyone else who owned the dark lip look like the 17-year-old singer (sorry, Rooney).
The perks of being named SKII's new brand ambassador? Flawless skin--good thing she's not so secretive that she wouldn't share her beauty routine with us.
Best Not-Too-Retro Retro Updo: Dianna Agron
It's hard to pull off throwback looks without looking like a vintage photograph; we love Agron's '60s-inspired updo because it would look good in any era.
Best Matchy-Matchy Look: Amber Heard
No one made us forget about that whole dated match-your-lips-to-your-nails thing quite like Heard. Because duh, why didn't we think of the lip-cheek combo sooner?!
In a year of major short cuts (Rihanna, Miley, Beyonce....) few made our jaws drop like the one on the American Hustle star. We love how she styled it here--a little old Hollywood, a little new Hollywood, a lot cool.
Not only does this braided crown look flawless on the actress, but it's also ridiculously easy to recreate (thanks to the how-to guide from her stylist), which makes us heart it even more.
Best Use Of Color: Miley Cyrus
If anything will convince you to put down the black liner and try something a little bolder, this mermaid-inspired look should do the trick.
Best Beach-y Waves: Constance Jablonski
It's basically an unspoken rule that models have perfectly messy hair, but no one did it as well as Constance did this year. Can we crown her (get it?) winner?