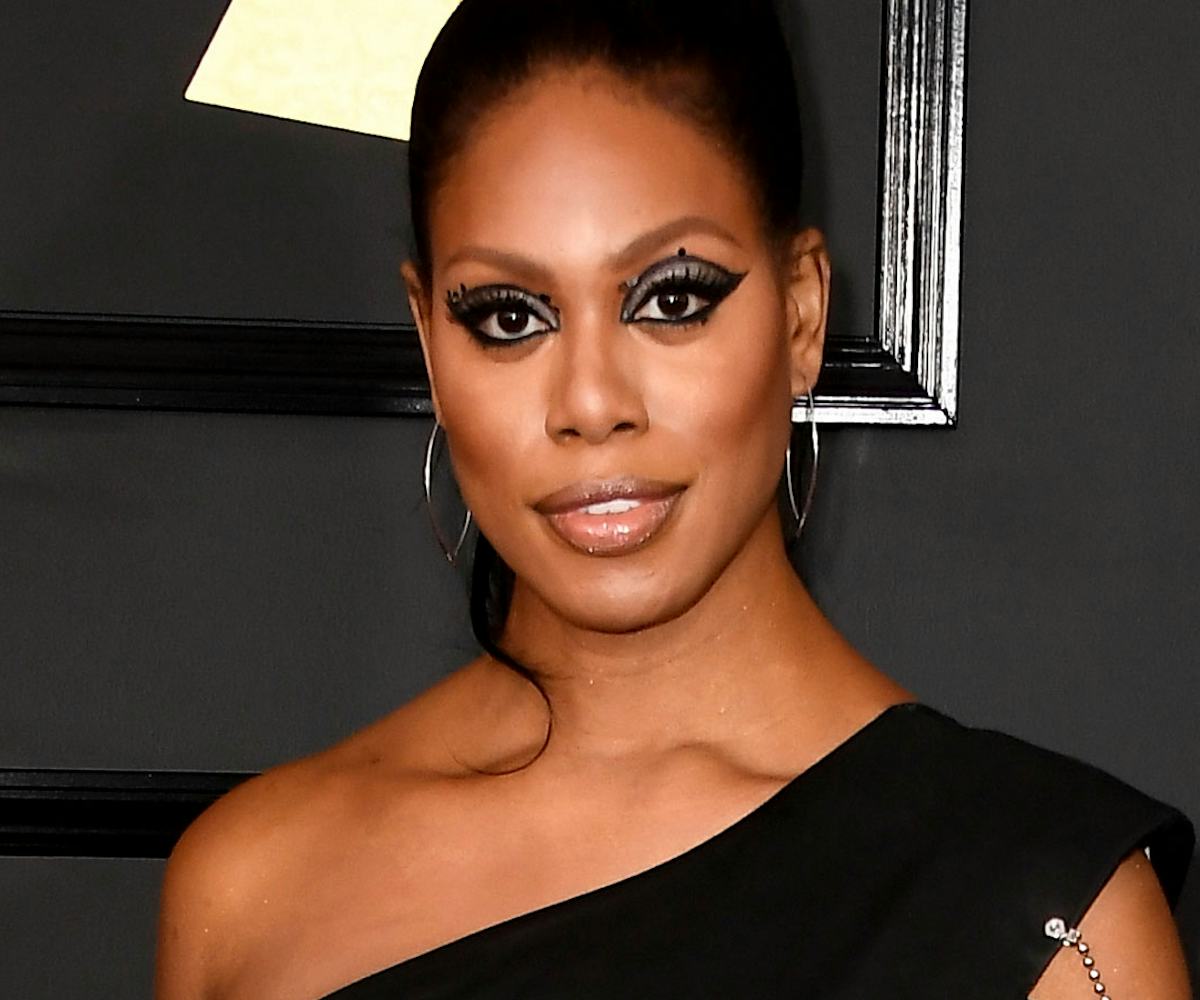 Photo by Frazer Harrison / Getty Images
Our Favorite Beauty Looks From The Grammys
The hair and makeup that made us swoon
Beauty looks tend to come second to the fashion during award shows, but that doesn't mean they don't deserve a separate shout-out of their own. They do! And we're here to give the Grammy artists who came to show out via their makeup and hair looks a spotlight.
There were plenty of awesome makeup moments, including a stunning smoky eye from Laverne Cox and a glitter red lip from Kat Graham that likely went unnoticed by most. There were also a lot of new haircuts and colors that made their way to the red carpet. Katy Perry revealed her new blonde do, Lady Gaga showed off some pink streaks, and Taraji P. Henson has us thinking about going through with getting that bob cut. 
Ahead, we round up our other favorite beauty moments from tonight's 59th Annual Grammy Awards.
The higher the hair, the closer to God, as they say.
Kat Graham's glitter red lip is the most underrated beauty moment of the night.
Pink hair, don't care. Lady Gaga brings Joanne vibes to her mane this award season.
Tori Kelly makes a stellar case for matching your green getup with a bright pink lip.
Katy Perry matched her new blonde locks with a rose gold lid and pink lip.
Nobody does an eye ~lewk~ better than Laverne Cox does an eye ~lewk~
Sometimes less is better, and that's definitely the case for Paris Jackson's gorgeous natural hair and makeup.
We saw pink-red eyeshadow make a glimmer of an appearance at the Golden Globes, and we're happy to see Tinashe bringing the look over to the Grammys, also.
Andra Day's flower clad hair is giving us Aphrodite vibes.
We'd like to be laid out on whatever island Rihanna was just laid out on. That glow!
We are capital H-here for Taraji P. Henson's new bob haircut.