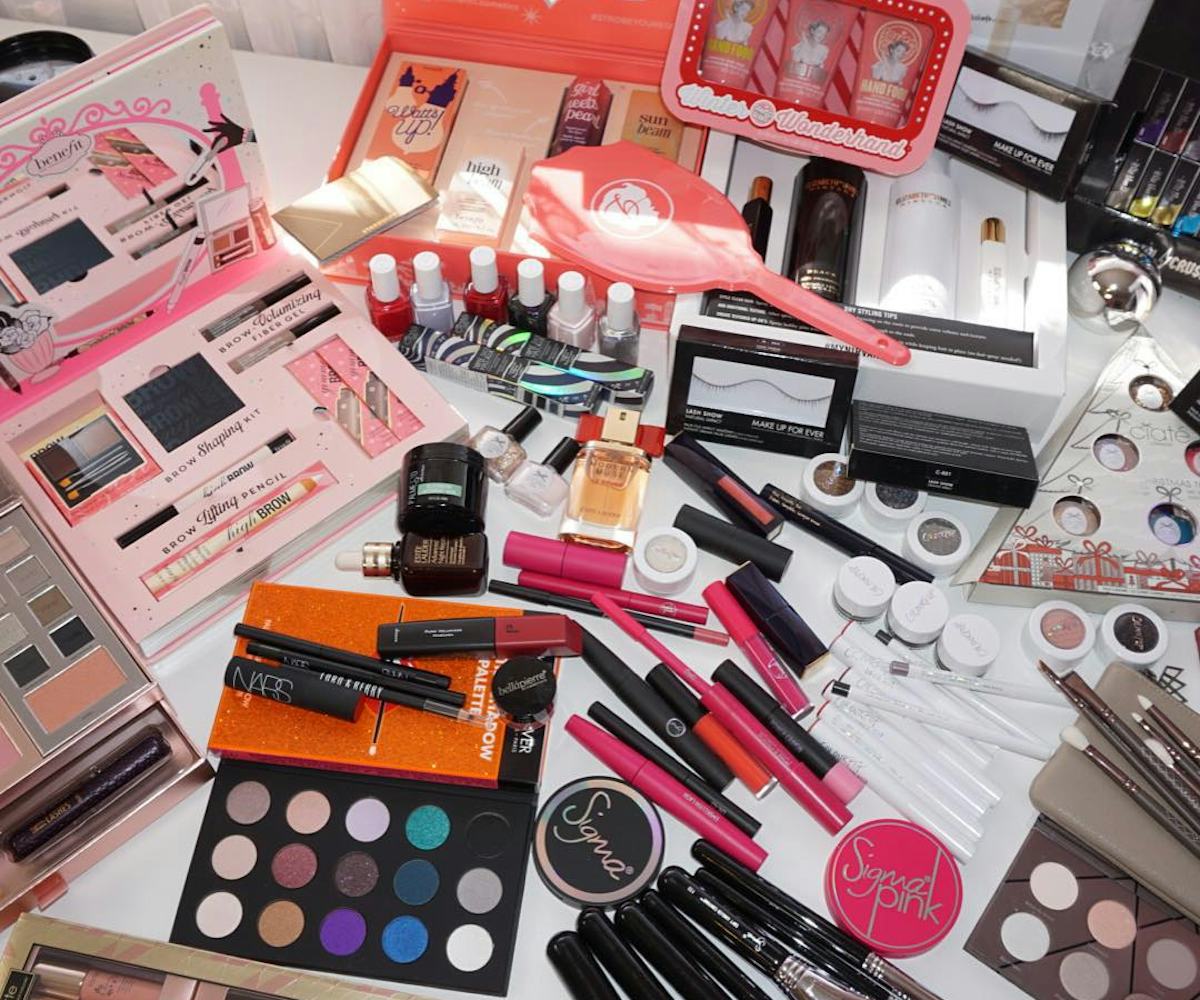 Score The Best Beauty Products On Clearance Right Now
From our friends at The Zoe Report
Curated by Rachel Zoe and her team of editors and stylists, The Zoe Report is not only your stop for all things fashion and beauty but all-around lifestyle as well. Check out their site for everything from shopping tips to dating advice, to the latest in celebrity news.
When you love beauty products as much as we do, saving a few bucks on your trip down the hair and makeup aisles feels like a true hallelujah moment. But one cash-conserving place you're probably overlooking is the clearance section of your favorite retailers. To help you stay on track with your finances this month (without skimping on your hair and makeup), we're sharing our best tips for thrifty buying. Who says looking like a million dollars has to cost your entire paycheck?
Shadow & Blush Palette
Discount: Was $38.
Tip: Keep an eye out for neutral color palettes. They transcend seasons and trends.
Tarte, Energy Noir Clay Palette, $26, available at Sephora.
Lip Gloss Set
Discount: Was $42.
Tip: Value sets offer bang for your buck, especially when they're on sale.
Korres, Lip Butter Gloss Trio, $29, available at Sephora.
Makeup-Brush Cleaning Tool
Discount: Was $7.
Tip: Know when to splurge and when to save. It's okay to shell out for quality makeup brushes, but the silicone tool you use to clean them is the same no matter the cost.
Zodaca Fashion, Silicone Egg Cleaning Glove, $4, available at Walmart.
Eye-Shadow Palette
Discount: Was $60.
Tip: Buy last season's launches. They're even prettier when you're saving money.
Urban Decay, Vice4 Eyeshadow Palette, $39, available at Urban Decay.
Makeup Brush Set
Discount: Was $179.
Tip: Buy makeup brushes as a set. It might feel like you're spending more, but you'll actually be saving cash per brush.
Sigma Beauty, Essential Kit Make Me Crazy, $126, available at Sigma Beauty.
Eye-Shadow Palette & Mascara
Discount: Was $52.
Tip: Bonus! Gifts with purchase let you sample new items without spending.
Smashbox, Double Exposure Eyeshadow Palette, $29, available at Birchbox.
Skincare Set
Discount: Was $236.
Tip: Gift sets are the perfect way to get a good value—even if you're just gifting yourself.
Perricone MD, The Essentials, $150, available at Neiman Marcus.
Compact Mirror
Discount: Was $48.
Tip: Keep collaborations on your radar. If they don't sell out, they end up on clearance.
Sephora Collection, Karen Walker Amber Craft: Mirror Compact, $35, available at Sephora.
Hair Straightener
Discount: Was $225.
Tip: Expensive hot tools in seasonal colorways are a foolproof option for major savings. They rarely sell out, so check the clearance rack.
GHD, Birds Of Paradise Hairstyler, $135, available at Neiman Marcus.
Travel Face Kit
Discount: Was $49.
Tip: Opt for a travel case with a variety of items instead of buying everything separately.
Bare Minerals, Ready To Go Complexion Perfection Kit, $27, available at Ulta.