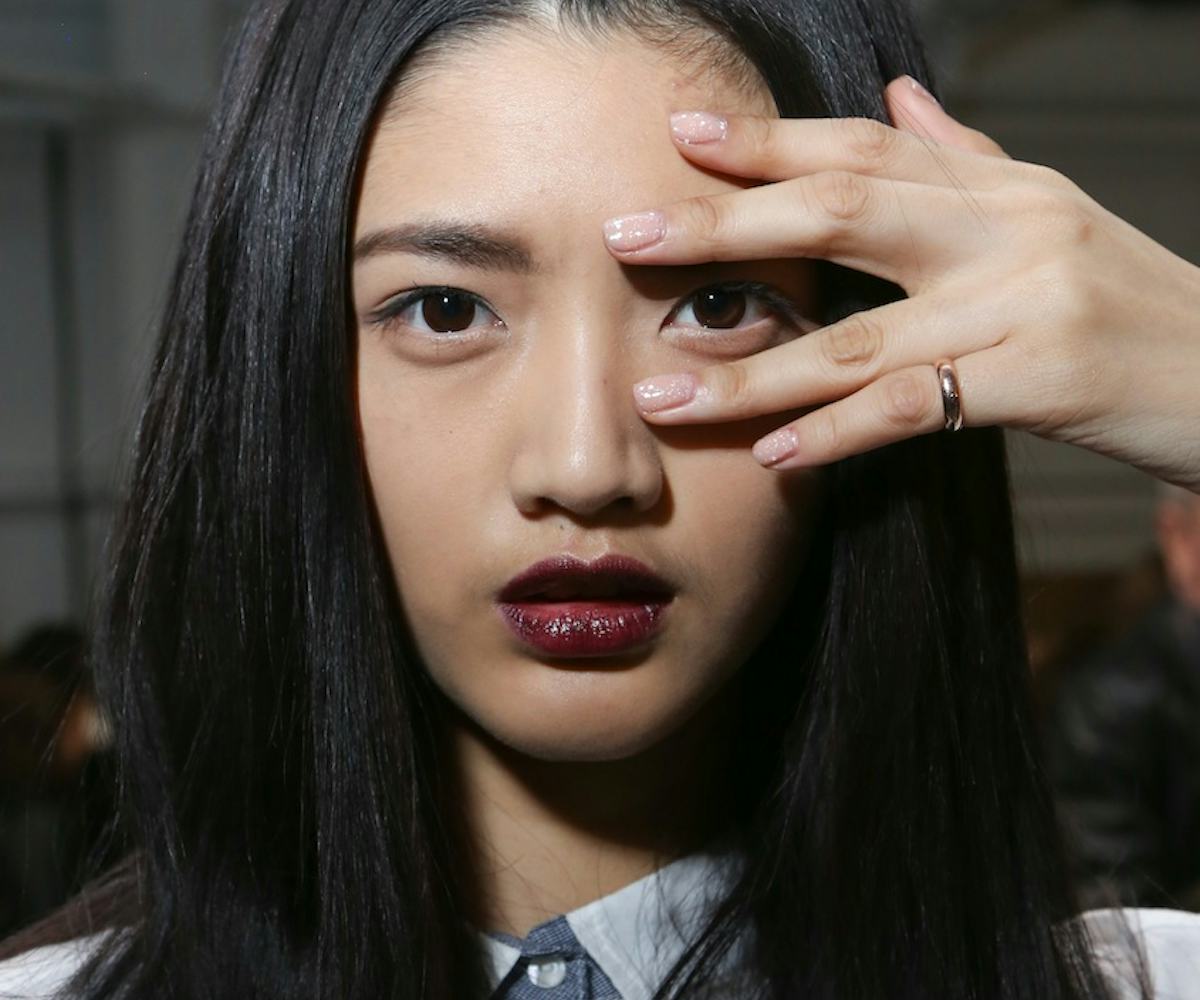 beauty mark: cranberry crush
the 10 best ways to get in on fall's biggest beauty trend.
During Fashion Week, our days are spent stalking the beauty trends that everyone will be sporting next summer-- but duh, that's no reason to forget about the ultimate makeup staple for fall 2014. Enter the cranberry lip. From Rebecca Minkoff to Tibi to Carolina Herrera, designers opted for seasonally approps berry-inspired lipcolors. So whether you want to take things to the extreme with deep purple a la Lorde or keep it natural with a sheer plum, check out the best 10 ways to go dark below. 
If you want to ease into the trend...."Fanny" by Nars, $22
If you want to mix and match...Luminous Crème Lipstick Duo in "Vivid" by Bite Beauty, $12
If you'd rather go glossy...Yves Saint Laurent Glossy Stain in "Violet Edition," $35
If you need your color to last forever.. Estee Lauder Pure Color Envy Sculpting Lipstick in "Insolent Plum," $30 
If you want to get in on the berry look but still feel like yourself... Tarte Lipsurgence in "Moody," $24
If you want to go to the extremes...Obsessive Compulsive Cosmetics Metallic Lip Tar in "Black Metal Dahlia," $18
If you want to throw it back to the '90s...Clinique Almost Lipstick in "Black Honey," $18
If you can't decide between a gloss and a lipstick...Dolce & Gabbana Passion Gloss Fusion in Satin 100, $36
If you want to channel your favorite teenage pop star...Lorde for MAC Cosmetics in "Pure Heroine," $16
If you're feeling cheap...Boots Lip Crayon in Berry, $8.99