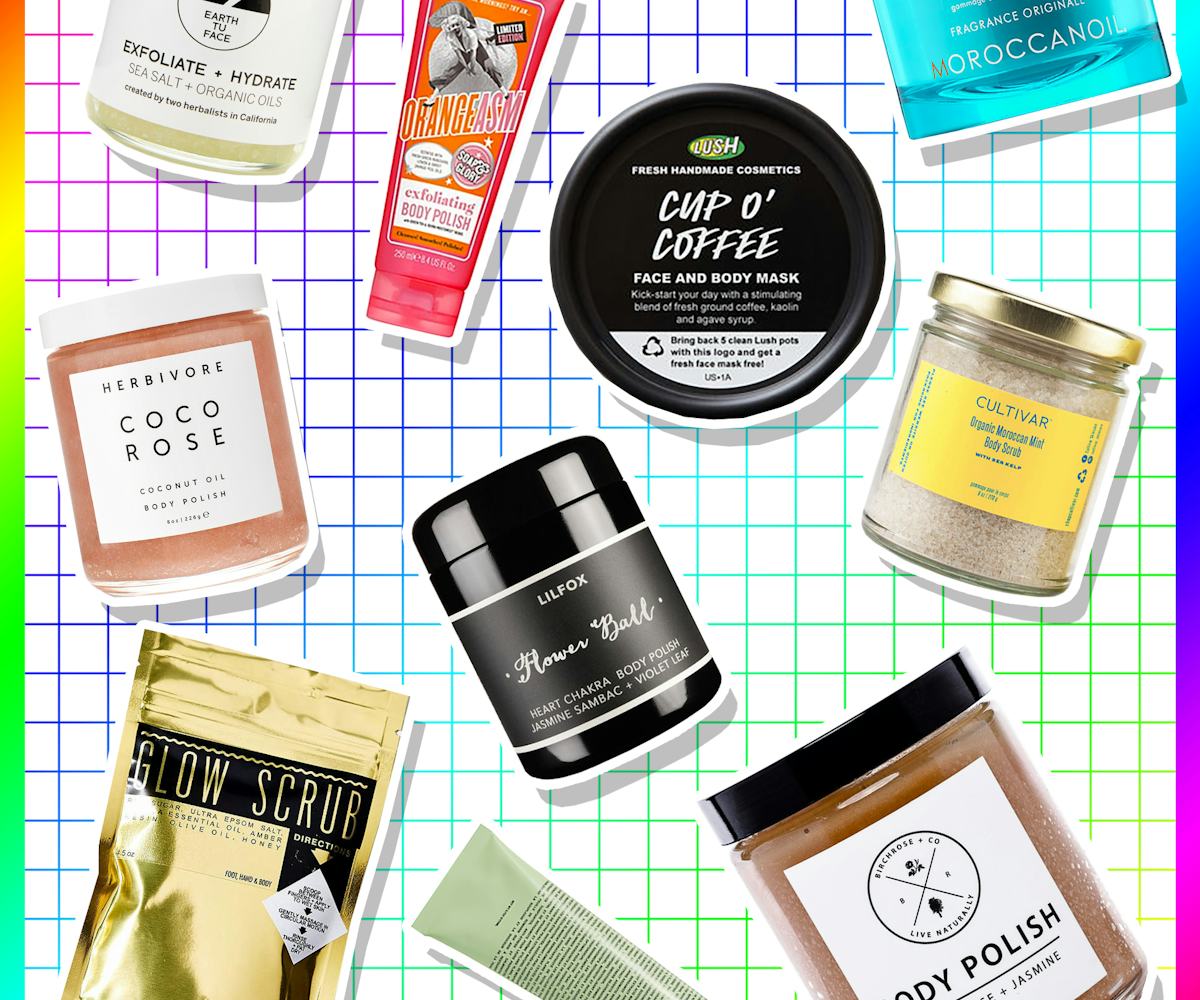 16 Super-Indulgent Body Scrubs To Keep Your Skin Flawless This Fall
Stay smooth all season long, no spa required
It's a known fact: The harsh summer heat immediately followed by fall's chill doesn't do our skin any good. Come October, and the weather has definitely taken a toll on us beauty-wise.
With that said, what's the best solution for dull, dry skin? Exfoliating like hell! When body butter just won't do, we turn to scrubs to help slough away all the dead stuff and keep your skin nourished and hydrated at the same time. While that may sound gross, with the right scrub, it can be a totally indulgent experience sans a spa appointment and hefty price tag. 
We rounded up 16 of the most luxurious scrubs so that you can turn your shower into a full-on spa room. You (and your skin) deserve it.
Click through the gallery below to check out our picks.
Grown Alchemist, Purifying Body Exfoliant, $34, available at Net-A-Porter.
Les Fleurs De Bach, Anti-Stress Body Scrub, $63, available at Ayla Beauty.
Babe, Green Tea Body Scrub, $24, available at Sephora.
Soap & Glory, Orangeasm Exfoliating Body Polish, $12, available at Soap & Glory.
Lilfox, Flower Ball Heart Chakra Body Polish, $70, available at Lilfox.
Cultivar, Moroccan Mint Salt Scrub with Sea Kelp Organic Body Scrub, $36, available at Credo.
Therapie Roques O'Neil Awaken Skin Rehab, $46, available at Shen Beauty.
Herbivore, Coco Rose Body Polish, $36, available at Herbivore Botanicals.
Lush, Cup O' Coffee Face And Body Mask, $10.95, available at Lush.
Birchrose + Co, Citrus Rose and Jasmine, $36, available at Birchrose + Co.
Morrocanoil, Body Buff, $52, available at Sephora.
Earth Tu Face, Sea Salt and Organic Oils Salt Scrub, $44, available at Earth Tu Face.
House Of Intuition, Hand And Foot Body Scrub, $10, available at Urban Outfitters.
Frank Body, Peppermint Coffee Scrub, $18.95, available at Frank Body.
Tata Harper, Smoothing Body Scrub, $70, available at Tata Harper.
Posies & Co., Fig Blossom Body Polish, $28, available at Anthropologie.