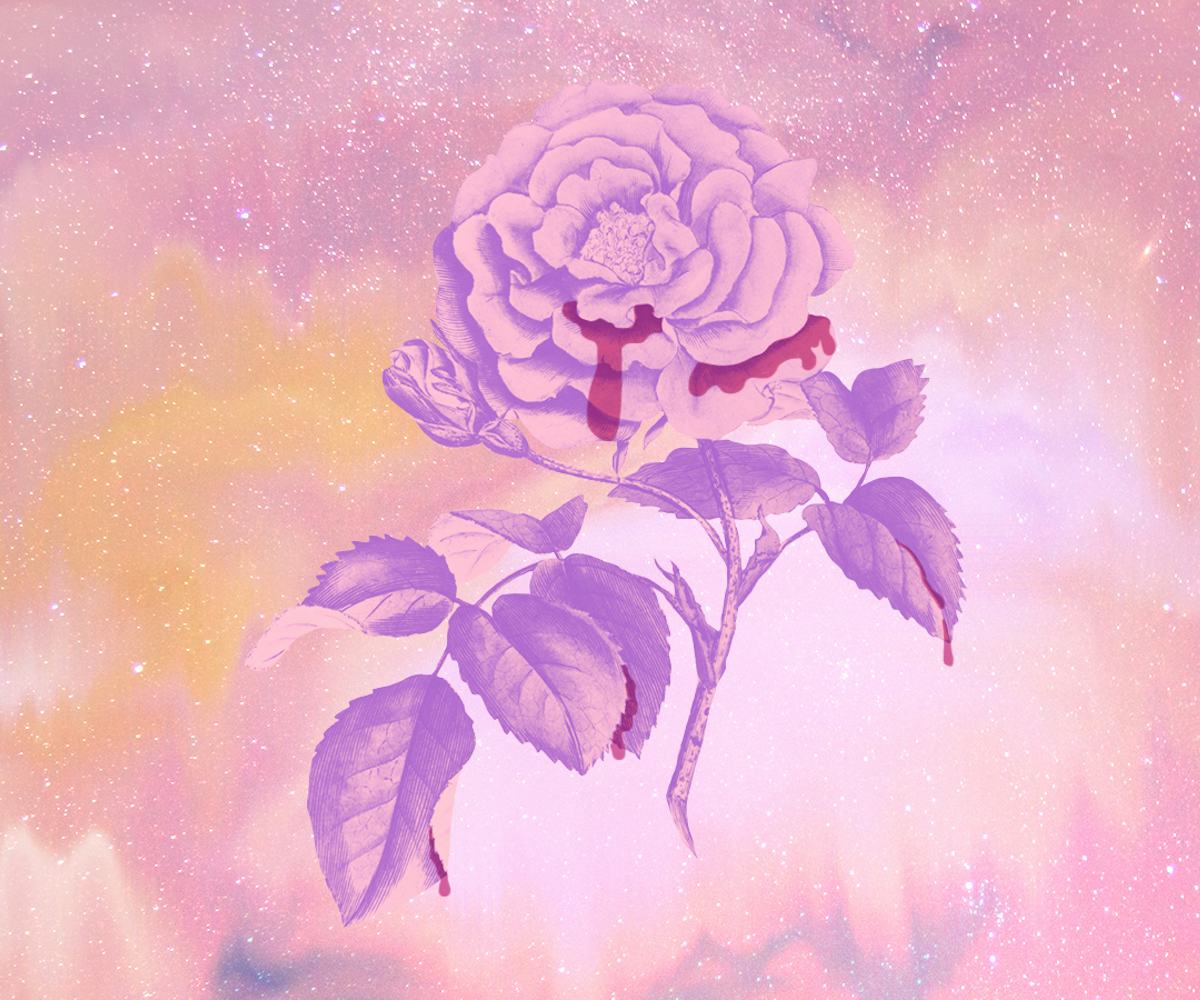 Collage photos via Getty Images
The 8 Best Books To Satisfy Your Inner Hopeless Romantic
Love is a four-letter word
"Love," Shakespeare wrote, "is a smoke raised with the fume of sighs." This quote appears in a Romeo and Juliet monologue, in which Romeo—one half of literature's most enduring romantic coupling—attempts to dissect the vicissitudes of the human heart. Love is the most indescribably frustrating and spectacular phenomena in our universe. It has busied writers for centuries. It is the unique compunction that spurred King Nebuchadnezzar II to construct one of the Seven Wonders of the World, a mythic hanging garden in the ancient city of Babylon for his homesick wife. Fascination with love in all its iterations—from the first to the fated to the paranormal—is the driving force behind the box office record-breaking success of the story of a sparkly vampire and an unassuming Washington teen, the thing fattening Nicholas Sparks' pockets, the reason so many of us write bad poetry in our youth. In tribute to love's immortal allure, we have devised a reading list for the hopelessly romantic and romantically hopeless alike. 
Everything, Everything by Nicola Yoon 
This debut novel—and now motion picture—from Nicola Yoon follows the story of Maddy Whittier, a young black teenager with a rare condition, severe combined immunodeficiency (SCID), that has kept her confined to her house all her life. Maddy's entire world revolves around her nurse and her mom who doubles as her doctor. Her life is a closed circuit but she and her mom stay busy by playing phonetic Scrabble and Maddy has a steady hobby of writing book reviews on Tumblr. Until one day when a new boy moves in next door. His name is Olly and he gives Maddy hysterical abdominal rhopalocera, aka butterflies in her stomach. Olly cracks open Maddy's world with laughter and adventure. Yoon splices their story together with Maddy's handwritten journal entries, their nightly conversations over instant messenger, and drawings from Yoon's husband. It is a bittersweet story of young love told from the perspective of an incredibly brave and self-possessed girl with her eyes on the world.
This is How You Lose Her by Junot Díaz
This is a collection of nine short stories about people falling in and out of love from Pulitzer Prize-winning author Junot Díaz that takes place in Boston, New Jersey, and the Dominican Republic. At the center of it all is Yunior, a spirited Dominican-American kid who can't stop himself from being reckless with other people's hearts. In the last chapter, "The Cheater's Guide to Love," Díaz likens love to radioactivity in an oft-quoted line, "The half-life of love is forever." When asked about the line's meaning, Díaz explained that among love's many properties, the most surprising is how everlasting it is. The feelings that took hold of you when you loved someone or were loved by them don't just decay and dissolve, they have a potency that all but guarantees immortality.
Kiss and Tell: A Romantic Resume, Ages 0 to 22 by MariNaomi 
This memoir/graphic novel from cartoonist MariNaomi takes the reader on a journey through all of her romantic foibles from her time on the school playground to her early 20s. The black-and-white images of her love life in San Francisco during the 1980s and '90s include tales of crushes and orgies imbued with humor and emotions that feel very raw and real; she is open about it all from the discovery of her bisexuality to what is feels like to lust, and to be spurned. There is a panel of her as a smiling baby experiencing the unconditional love of her parents—to whom the book is dedicated—as well as panels for the guy who was addicted to lying and for the guy who engraved her name in cement. MariNaomi has created a touching and accessible account of a woman seeking love and answers.
Letters to Milena by Franz Kafka
This is Kafka at his most earnest. The pages of this book are comprised of a series of letters he exchanged with a young Czech translator named Milena Jesenká. They are a portrait of an intimate and somewhat illicit—though younger than Kafka, Jesenká is married to another man—and seemingly one-sided love affair. Jesenká's side of the conversation only appears in snippets of her letters that Kafka has reproduced in his own letters. He opens up to her about his insomnia and the anxieties of being a writer. His words are self-aware and his desires are achingly transparent. As both Kafka and Jesenká were writers, the letters have the eloquent, polished feel of two people firmly in command of the written word, if not their feelings. But there are also Kafkaesque asides and erratic, complex, and beautiful thoughts that take effort to detangle. "You are unhappily in love with your love for me," he writes, "but your love for me is not in love with you."
Love Is a Mix Tape: Life and Loss, One Song at a Time by Rob Sheffield
Streaming platforms have made creating playlists (our modern mix tapes) so easy and commonplace that we can create ironic memes about them. But there was once a time when mix tapes were seemingly the only way to communicate your feelings to someone you liked or at least wanted to get to know better. A decade after losing his wife Renée to a pulmonary embolism in 1997, Rolling Stone scribe Rob Sheffield released this book tracing the origins of their love story through music. Over the course of 22 mix tapes, we accompany Rob and Renée as they meet in 1989 and discover their shared love of banana milkshakes and vintage vinyl. We live through the '90s with them as Nirvana births a new wave of grunge into American pop culture, spend an afternoon with Rob and his dad listening to Beatles records, and learn about the time he unsuccessfully tried to initiate a break up with a girl in college with a mix tape that started with Roxy Music's "The Thrill of It All." Sheffield's writing is joyous and wistful; he writes with the specificity of someone determined never to forget. Love Is a Mix Tape is a testament to the beauty that can be born of unimaginable grief.
One Man Guy by Michael Barakiva
In his debut novel, Barakiva offers a romantic comedy about a young inexperienced boy coming to terms with his sexuality and his culture in the style of My Big Fat Greek Wedding. Alek Khederian is an Armenian-American teen from the suburbs of New Jersey with exactly one friend in the whole world. One summer his very traditional parents decide that he has to attend summer school to make up for some low grades. What seems like a punishment ends up being a blessing as he meets Ethan, one of the coolest kids in school, who ends up taking him on an unforgettable trip to New York to see Rufus Wainwright, a celebrated rock musician and gay icon, from whose cover of his father's song, "One Man Guy," the novel takes its name. Barakiva manages to blend all the anxiety and drama of coming of age with the sweetness and drama of first love into a moving story that also deals with the beauty of learning to accept people and experiences that are different.
The Romantics by Galt Niederhoffer
This novel from writer-director Galt Niederhoffer is a sweeping romance about an incestuous friend group who meet at an elite university and love books almost as much as they love each other. It's set six years post-graduation over the course of a weekend where Lila, an old-money WASP, is getting married to Tom and has asked her former college roommate Laura—a brooding intellectual who is also Tom's college sweetheart—to be her maid of honor. Tom is torn between his past love and future one. The love stories are as different as the two women he'd share them with; one is rigid but uncomplicated and full of financial security, the other is stimulating and carefree but unstable. The novel also leans on romance with a capital "R"—as in the artistic and philosophical movement that emphasized individuality and spontaneous feeling that gained popularity in the late 18th century. It's full of the messy romantic entanglements and heady booze-prompted conversations that mark the beginning of a quarter-life crisis. Once you've finished the book, you can watch the 2011 movie The Romantics which marks Niederhoffer's directorial debut, and stars Anna Paquin, Josh Duhamel, and Katie Holmes as the star-crossed lovers.
Interpreter of Maladies by Jhumpa Lahiri
Meet-cutes abound in this country-hopping collection of short stories from acclaimed novelist Jhumpa Lahiri. Through a series of vignettes, Lahiri explores the sweet, tragic, and sometimes imaginary love lives of members of the Indian diaspora. From expectant parents in Boston to tourists in India, Lahiri weaves stories of loss and desire together with a common thread: shared humanity. In the titular story, we meet Mr. Kapasi who works as an interpreter for a doctor and treats the locals' maladies. The phrase "interpreter of maladies" is a fitting title for the book and for the work Lahiri does within it, translating the beats and pangs of her characters' hearts into deeply affecting and relatable stories.