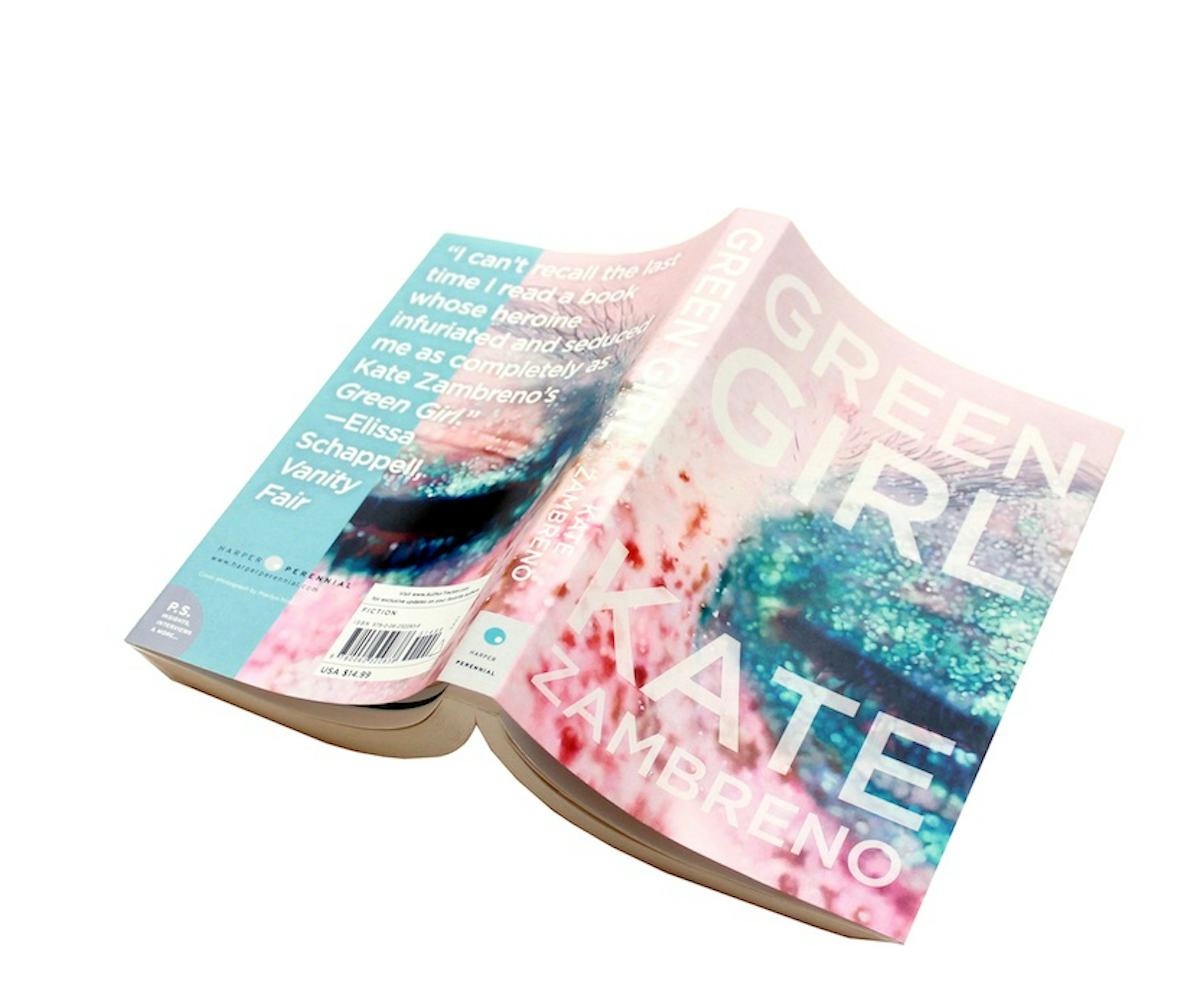 read all about it
add these books to your summer reading list asap.
Summer not only brings the heat, but also a welcome assortment of books from our favorite authors. Crank up the A.C. and check out the newest must-reads here.
THE VACATIONERS by Emma Straub
The Posts, a New York City-based family vacationing in Mallorca, are hoping that a little fun in the sun will pacify tensions within the clan. They are sadly mistaken. About the author: Straub, devout wearer of awesome party dresses, is the author of the short story collection Other People We Married and the novel Laura Lamont's Life in Pictures. Read this: if, coincidentally, you would like to avoid your own feuding family while traveling.
YOU'RE NOT MUCH USE TO ANYONE by David Shapiro
A semi-autobiographical book about a somewhat aimless young writer named David, who finds fame through Tumblr posts that he types on his BlackBerry under his desk at work. About the author: David Shapiro is the guy behind "Pitchfork Reviews Reviews," which initially featured critiques of Pitchfork album reviews and then morphed into something even more awesome. Read this: if you're a fan of Tao Lin's lo-fi renderings of aimless city kids.
GREEN GIRL by Kate Zambreno
First published by a small press in 2011, your "Green Girl" is Ruth, an American trying to figure her life out while working the perfume counter at a London department store. About the author: Zambreno has been doing interesting work on the literary fringes for years, including a book of essays on "wives and myths of modernism" called Heroines. Read this: if you like a side of fine art with your literature—the cover is a photograph by Marilyn Minter.
I AM HAVING SO MUCH FUN HERE WITHOUT YOU by Courtney Maum
British artist Richard Haddon screwed up and his wife knows it. Now what? Make a brilliant piece of artwork to win her back! About the author: Maum is awesome enough to cop to working as a Corona Extra party promoter in her official author bio, and funny enough to be the humor columnist for Electric Literature. Read this: if your vacation plans sadly do not include hanging out with eccentric, upwardly mobile Euros.
FRIENDSHIP by Emily Gould
Emily Gould's debut novel follows best friends Bev and Amy as they embark on one of life's toughest challenges: growing without growing apart. About the author: An O.G. Gawker editor and author of the essay collection And the Heart Says Whatever, Gould champions awesome women's lit via her e-book site, Emily Books. Read this: if you've ever considered getting a tattoo of Nicole Holofcener's face.
CALIFORNIA by Edan Lepucki
Set in a dystopian future world, Cal and Frida abandon Los Angeles for a shack in the woods, but are forced to seek out a new community when Frida discovers she's pregnant. About the author: Lepucki's 2010 novella, If You're Not Yet Like Me, signaled a rising star, and Jennifer Egan's fist bump (she calls California "lush, intricate, deeply disturbing") makes it official. Read this: if you're in the market for an anti- beach read.
CRYSTAL EATERS by Shane Jones
In Shane Jones's fantastical world, humans are born with 100 crystals and live until their count is reduced to zero. A young girl named Remy attempts to be the first person to reverse her mother's crystal count. About the author: Jones's last two books, Light Boxes (which was optioned for film by Spike Jonze) and Daniel Fights a Hurricane, have made him something of a millennial Richard Brautigan. Read this: if you want to read a book so visual that it will inspire you to create artwork of your own.