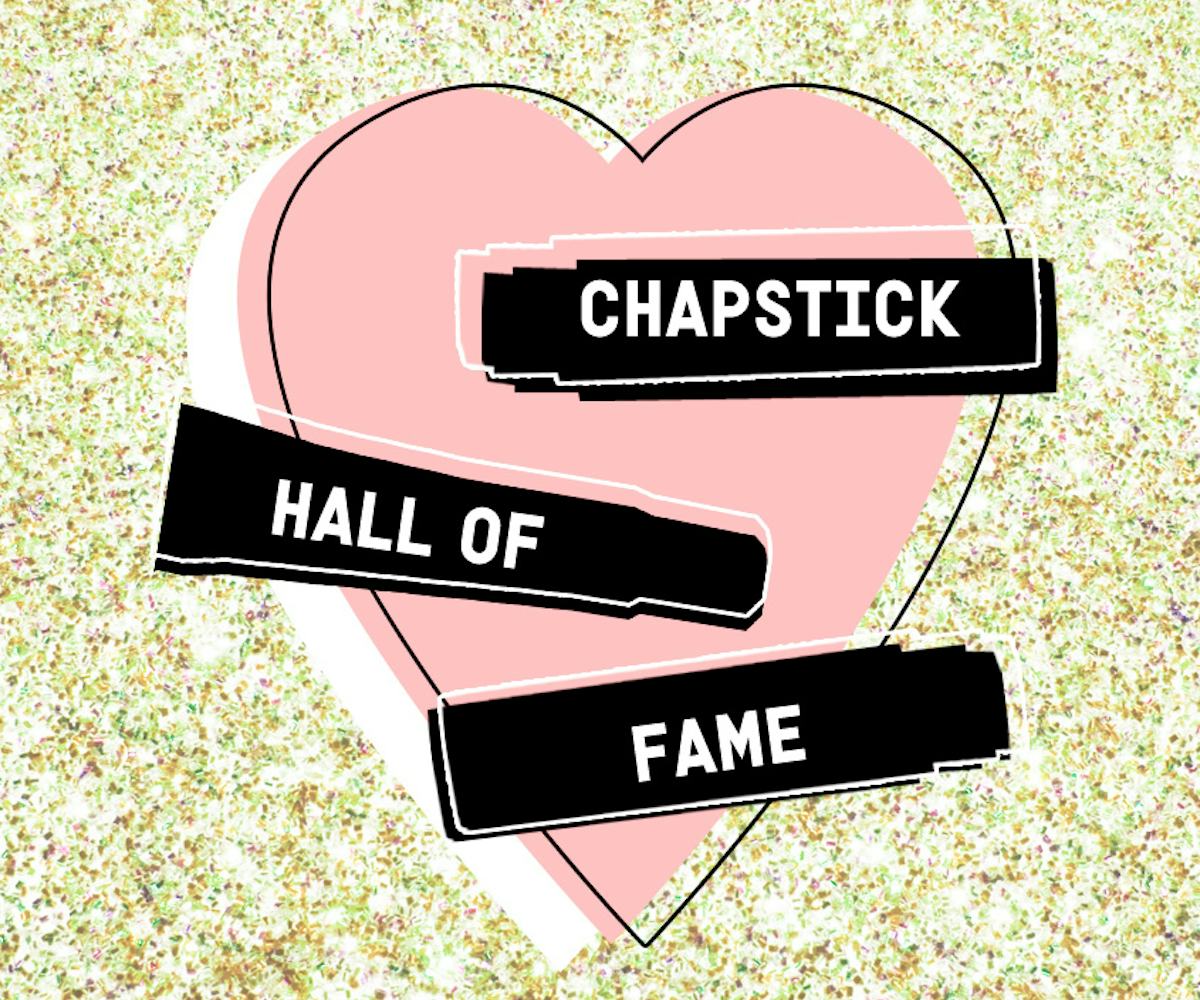 the chapstick hall of fame: which balm is worth it?
the lippies we can't go without
Our skin takes quite a beating in the winter. From indoor heat blasting constantly to brutal, windy weather outside, dry skin isn't just a cosmetic worry—it is downright uncomfortable. And nothing quite takes the toll like our lips, which don't have the same type of protection as our hair and hands. (Genius idea: Lip muffs. Quick, someone invent it!) Chapstick is an underappreciated and overlooked lifesaver. The best kind sticks around, avoids getting caught in windblown hair, and can actually make your lips healthier. Since the greatest chapstick in the world is a hot debate, we tasked the NYLON team with spilling their favorite balms and sticks. Here they are, the chapsticks we simply cannot go without.
Busra Erkara, Senior Editor: "My favorite chapstick (editor's note: technically, this is a balm) is MAC's lip conditioner. I hate reapplying chapstick over and over, which is what you end up doing a lot in the winter if you're using a product that isn't long lasting enough. This one gets me through a good 5-6 hours on your average New York winter day." (MAC Lip Conditioner, $15, available at Nordstrom's.)
Landon Peoples, Community Manager: "Balm Dot Com, of course! It's the only thing that goes on my lips as one consistency, fades to another smoother/richer texture, and then leaves my lips feeling insanely hydrated once it has dried. And I've discovered recently that if you put it on before you go to sleep, when you wake up, your lips look plumper. Crazy." (Balm Dot Com, $12, available at Glossier.)
Katherine Martinez, Director Of E-Commerce: "Burt's Bees Tinted Lip Balm. It's perfect for the winter when my lips are dying but I still need a pop of color. Plus organic/ cruelty free, can't beat it." (Burt's Bees Tinted Lip Balm, $6.99, available at Burt's Bees.)
Michelle Lee, Editor-In-Chief: "Oh, easy. Hands-down, the best lip product is good, old-fashioned Aquaphor. Everyone can keep their fancy fruit-flavored lip balms. I'm a big red lipstick wearer and a little dab of Aquaphor underneath acts as a magical little primer so my lips don't dry out." (Aquaphor Lip Repair, $4.99, available at Walgreens.)
Patty Adams-Martinez, Editor-At-Large: "The thing I hate most about winter is when the wind blows and your hair sticks to your lipgloss. That's why I swear by Burt's Bees Tinted Lip Balm (Sweet Violet is my fave). It gives you a fun wash of color, while super-moisturizing your lips, so you don't need a lip color and a lip balm (more room in your purse for other stuff!). Plus, it's 100-percent natural." (Burt's Bees Tinted Lip Balms, $6.99, available at Burt's Bees.)
Rebecca Alexander, Director, Digital Creative Development: "Obsessed with EOS' coconut-flavored ball of lip balm goodness. Makes me feel tropical, and it is the only thing that actually 'unchaps' my lips." (EOS Lip Balm, $3.29, available at Ulta.)