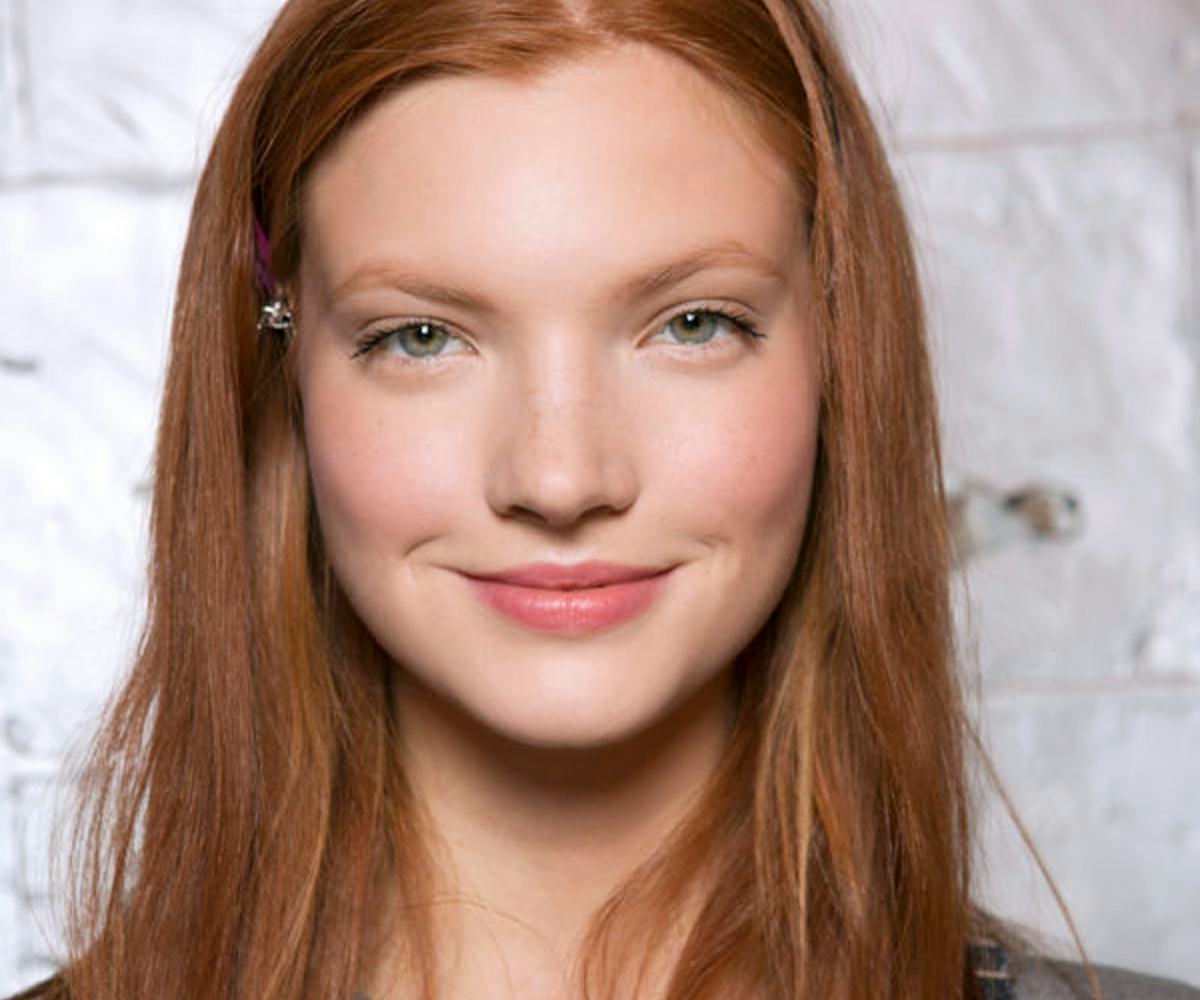 Photo via ImaxTree
The Broke Girl's Guide To The Best Summer Beauty Launches
From our friends at The Zoe Report
Curated by Rachel Zoe and her team of editors and stylists, The Zoe Report is not only your stop for all things fashion and beauty but all-around lifestyle as well. Check out their site for everything from shopping tips to dating advice, to the latest in celebrity news.
Because you deserve to get the most bang for your beauty buck, we've rounded up the season's best product launches under $20. Here, the 12 super-fresh skincare, makeup and hair buys that'll have you looking gorgeous all summer long, and luckily, you can afford all of them at once. That's what we consider money well spent.
[RELATED:
How To Master The Minimal Makeup Look
]
Bold lipstick
This gel formula gives your pout a pretty wash of color without drying out your lips.
NYX Cosmetics, Plush Gel Lipstick in 'Air Blossom,' $7, available at NYX Cosmetics.
Micellar water for sensitive skin
Soak a cotton pad with this gentle-yet-effective solution to remove even the most stubborn makeup.
La Roche-Posay, Physiological Micellar Water For Sensitive Skin, $20, avialable at Target.
Tinted body lotion
Moisturize with this streak-free, washable self-tanning lotion. Our favorite part is its vacation-ready scent.
Soap & Glory, The Righteous Butter Instant Sunkissed Tinted Body Lotion, $12, available at Target.
Nude eyeshadow base
Prep your lids for eye shadow and prevent creasing on long days.
Essence, I LOVE STAGE Eyeshadow Base, $4, available at Target.
Volume hair spray
Make your hair look fuller instantly by spritzing the roots for a long-holding lift.
L'Oreal Paris, Advanced Hairstyle Boost It High Lift Creation Spray, $4, available at Target.
Spider eyes mascara
Spider lashes are back. Get the look with this waterproof mascara.
Maybelline, Volum' Express The Colassal Spider Lash Mascara, $8, available at Target.
Summer approved bronzer
Lying in the sun damages your skin, so fake a believable glow with this matte bronzer.
Physicians Formula, Bronzer Light/Pastel, $15, available at Target.
Reusable false lashes
Natural-looking lashes you can use again and again. Sold!
Eylure, Lengthening No. 115, $5, available at Ulta.
Glowy highlighter
Apply this highlighter on your cheekbones, cupid's bow and brow bone to look dewy and fresh every day of the week.
Sonia Kashuk, Knock Out Beauty Skin Glow in 'Golden Gloves,' $20, available at Target.
Summer-approved shampoo
Perfect for sun-damaged summer hair, this shampoo deep cleans and refreshes with a cool minty feeling.
John Frieda Hair Care, Beach Blonde Cool Dip Purifying Shampoo, $3, available at Target.
Tinted lip balm
Juicy lips this way. This balm will keep them moisturized all day.
e.l.f., Tinted Lip Balm in 'XO Red,' $2, available at Target.
Balm-to-oil cleanser
Melt away even the most stuck-on mascara with this solid-to-oil cleansing balm.
Pixi by Petra, Nourishing Cleansing Balm, $20, available at Target.