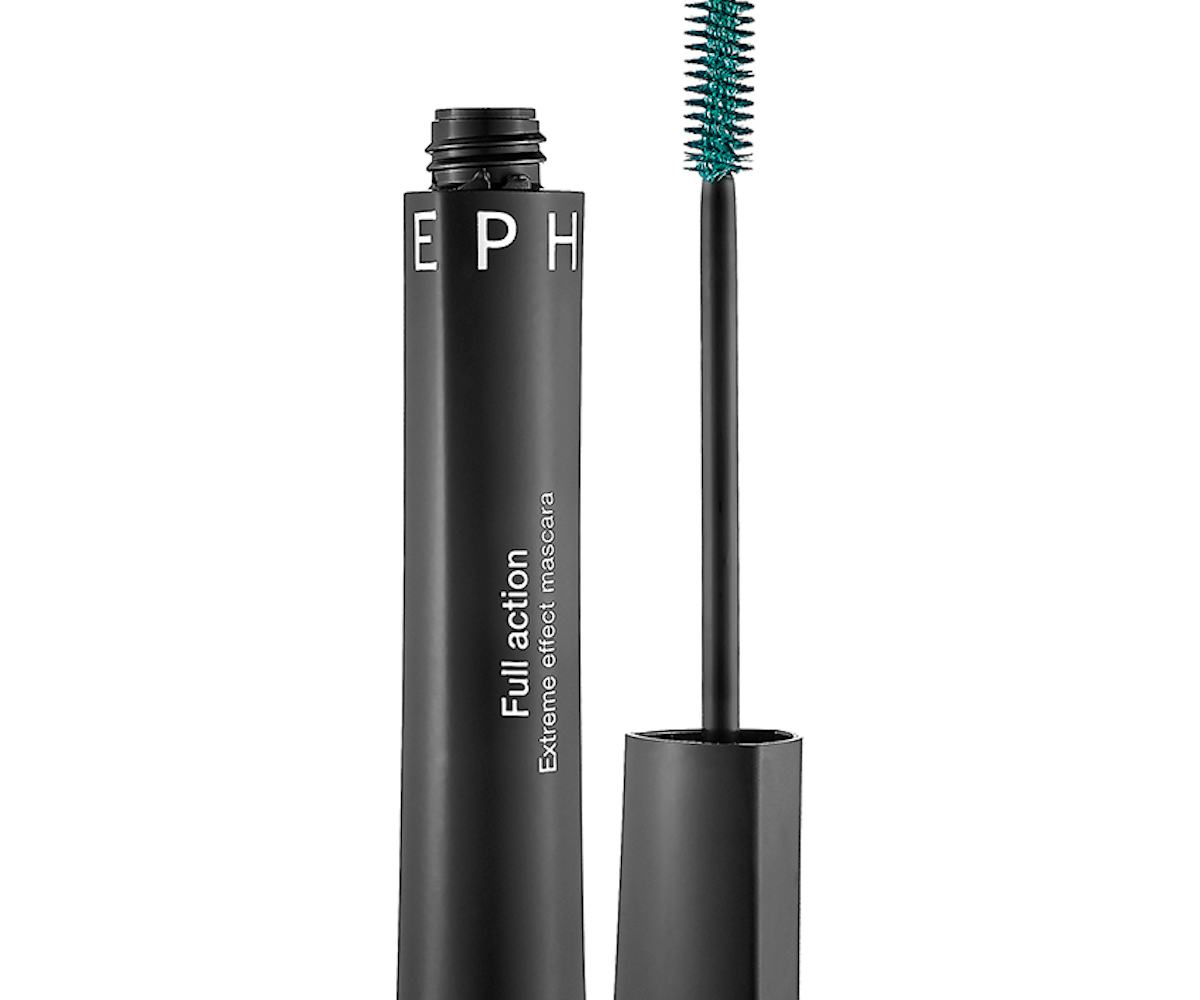 beauty mark: colored mascaras
It's that time of year when it seems winter will never end, and everything is a shade of grey. Sure, I love dressing in head-to-black (mourning the absence of the sun and feeling in my toes), too, but it can be nice to add a bit of color to your life, even in a small way, at least. When you can't bear to go bright in your wardrobe, just add a flick of colored mascara to your lashes. There are many ways to do it: Apply a few coats of the bright hue alone, layer it over black for a hint of color, add it to the tops only so there is a flash of the shade when you blink, or even accent the tips of your lashes. Whether you go all in or ease your way into bold fringe, here are a few great eye-catching options.
Yves Saint Laurent Mascara Volume Effet Faux Cils in No.5 Burgundy, $30
Sometimes you're better off red, or burgundy at least.
Physicians Formula Shimmer Strips Custom Eye Enhancing Mascara Duo in Brown Eyes, $11
Top off the black mascara with the vivid violet one.
Make Up For Ever Smoky Lash #5, $23
The navy color is for those who can't commit to going full-on blue.
Sephora Collection Full Action Extreme Effect Mascara in Turquoise, $15
Make your lashes look like the tropical beaches you're probably dreaming of right about now.
MAC Cosmetics False Lashes in Artificial Aubergine, $21
Just like the navy, the deep plum is the safe alternative to bright purple.
Butter London Wink Mascara in Pistol Pink, $20
Unleash your inner punk princess with a few swipes of this hot pink hue.
Covergirl Exact Eyelights Eye-Brightening Mascara in Black Gold, $9
Yeah, it's designed to make hazel eyes stand out, but this golden black shade will really make any eye color sparkle.
Dior Diorshow Mascara in Catwalk Blue, $25
The go-to for makeup artists everywhere comes in a vivid blue shade.
Chanel Le Volume De Chanel in Khaki Bronze, $30
A metallic tinge will make your lashes shine bright like a diamond or something like that.
Hard Candy 1,000 Lashes in Lush Green, $6
Go the green-eyed monster route minus the monster part.