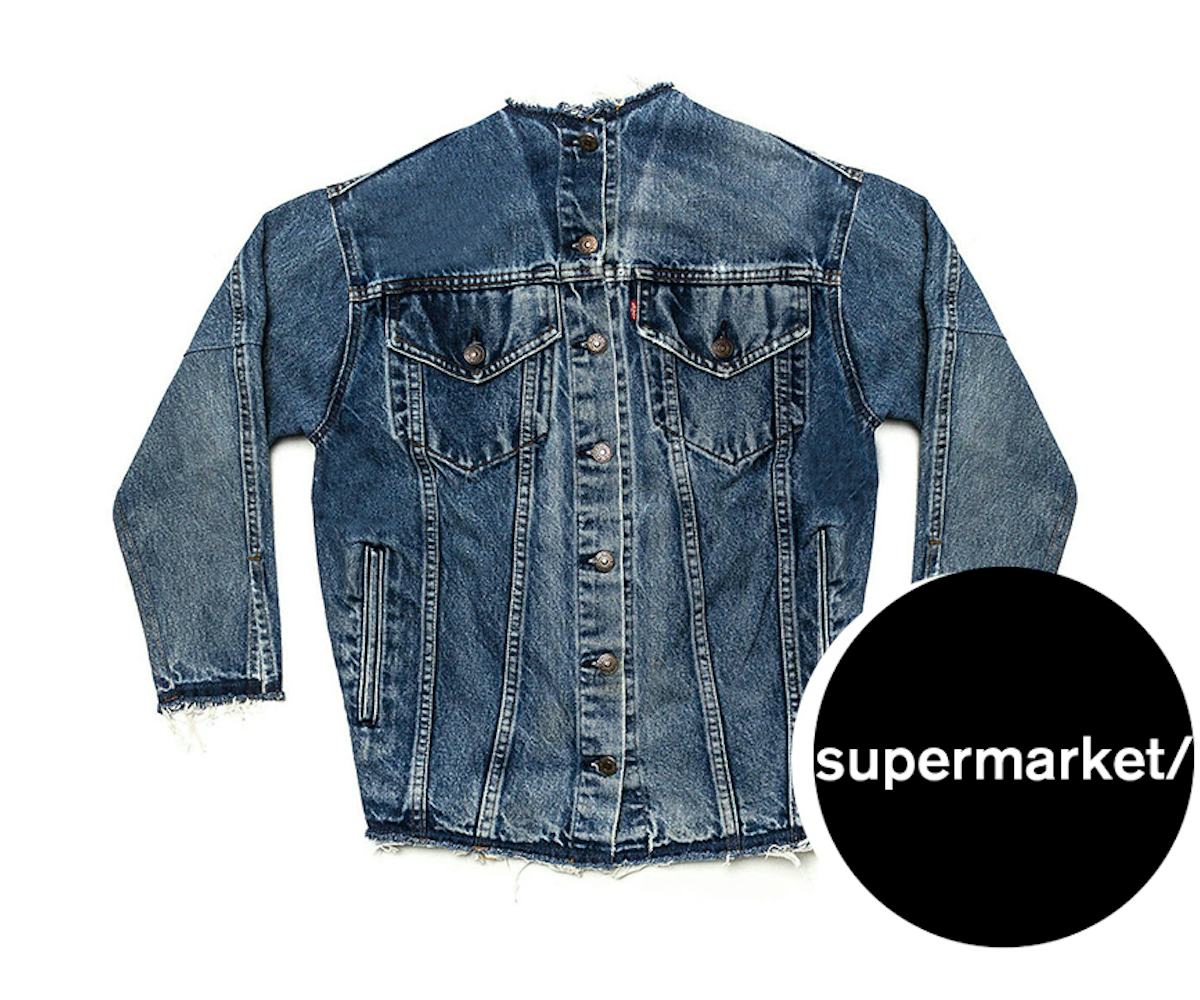 10 Perfect Denim Jackets To Get You In The Mood for Spring
supermarket: jean jackets
Transitional pieces, that will get you through these last few cold winter days and into spring, can be few and far between, we know that. Our best suggestion for you is to stock up on some unique and cool denim jackets. Not only are they easily accessible (you'll find some version of a jean jacket at any store nowadays), but they also come in all different silhouettes and are nothing like the denim jacket you've had since you were 13. Consider going for something that feels different this season, like a denim parka or a denim kimono-style jacket.
Lucky for us, with the endless amount of patches and pins currently available on the market, you can make any denim piece feel truly your own and one-of-a-kind by styling it with accessories. The jean jacket is not only customizable but is also the best type of clothing to get you through those semi-cold mornings and hot afternoons that spring inevitably brings. Pair with jeans and do a full-on Canadian tuxedo, or throw over a skirt or a dress for that perfect laid-back look. Check out our favorite options in the gallery.
Neon Rose, Belted Denim Jacket, $65, available at ASOS.
Levi's, Boyfriend Trucker Jacket, $109.90, available at Levi's.
Forever 21, Longline Denim Jacket, $32.90, available at Forever 21.
Paige Denim, Rowan Jacket, $259, available at Paige.
Citizens of Humanity, Boderline Jacket, $398, available at Citizens of Humanity.
Guess Originals x ASAP Rocky, Reversible Denim Parka, $308.91, available at Guess.
Topshop MOTO, Boxy Crop Denim Jacket, $80, available at Topshop.
Re/Done, No. XSJB125005, $390, available at Re/Done.
Trademark, Indigo Jacket, $428, available at Need Supply Co.
High Heels Suicide, Trouble Maker Denim Jacket, $125, available at NYLONshop.