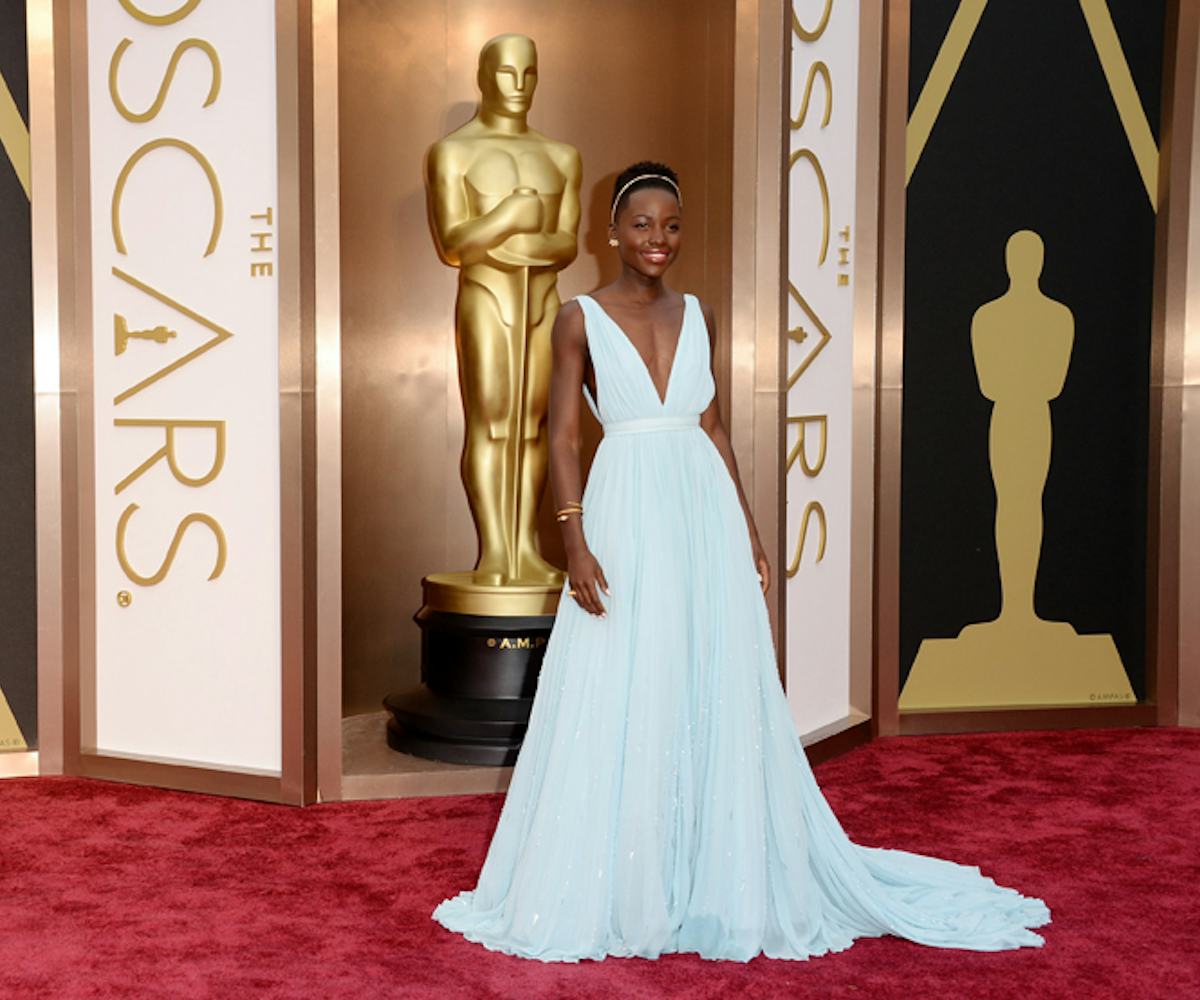 all photos by getty images
best dressed: academy awards
lupita, jennifer, anne, oh my!
While the Academy Award show has yet to start, we've already picked our winners for the best dressed stars.
From Lupita Nyong'o in a "Nairobi blue" Prada dress paired with a headband (attn: Blair Waldorf) to Jennifer Lawrence in a sleek Christian Dior red dress and diamond necklace, the nominees and presenters brought out their best looks tonight. See them all in the slideshow (from Anne Hathaway to Anna Kendrick) and then tell us your faves on Twitter and Facebook. 
Jennifer Lawrence in Dior
Kristin Bell
Anne Hathaway
Amy Adams
Anna Kendrick
Lupita Nyong'o in Prada
Cate Blanchett
Jessica Biel
Charlize Theron
Naomi Watts
Emma Watson
Margot Robbie
Karen O