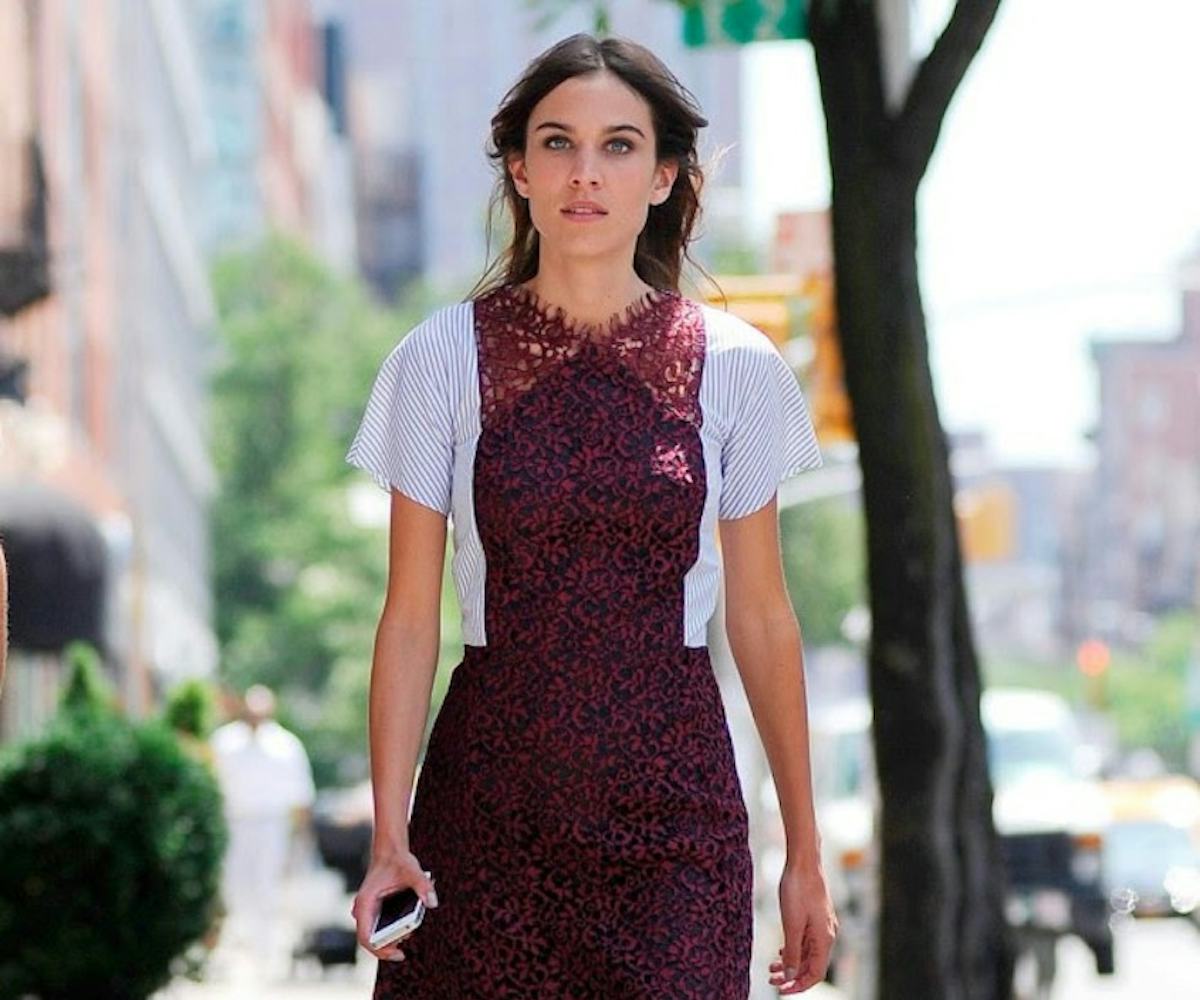 photo courtesy of carven
best dressed: alexa chung
our new fave duo? pinstripes and lace.
Oh Alexa Chung, how do we love thee? Let us count the ways! Actually, we won't do that. Because if we had to sit down and count the number of times we've featured the British personality on our "Best Dressed" list, we'd be sitting here for hours. Days. Possibly even weeks. Instead, we'll count the ways we love this look instead. Okay, deep breath...and...go:
She's wearing the Corneli lace dress from Carven Pre-Fall 2014.
The dress has burgundy lace and blue/white pinstripes. Lace and pinstripes...together! We can't even express how cool that combination is.
Said dress also resembles lace overalls. Our minds are now racing with DIY possibilities...
She's strutting the mean streets of NYC in tie-up pointed-toe heels.
Girl knows that the only thing you truly need is your handy-dandy smart phone, so there's no need to carry around a bulky bag.
Her hair and makeup, as always, are on point. Essentially, she perpetually looks like a well-mannered lady after a good old romp.
MUST: Topshop Petite Stripe Daisy Organza Tee, $45
TRUST: For Love & Lemons Lulu Lace Mini Dress, $184