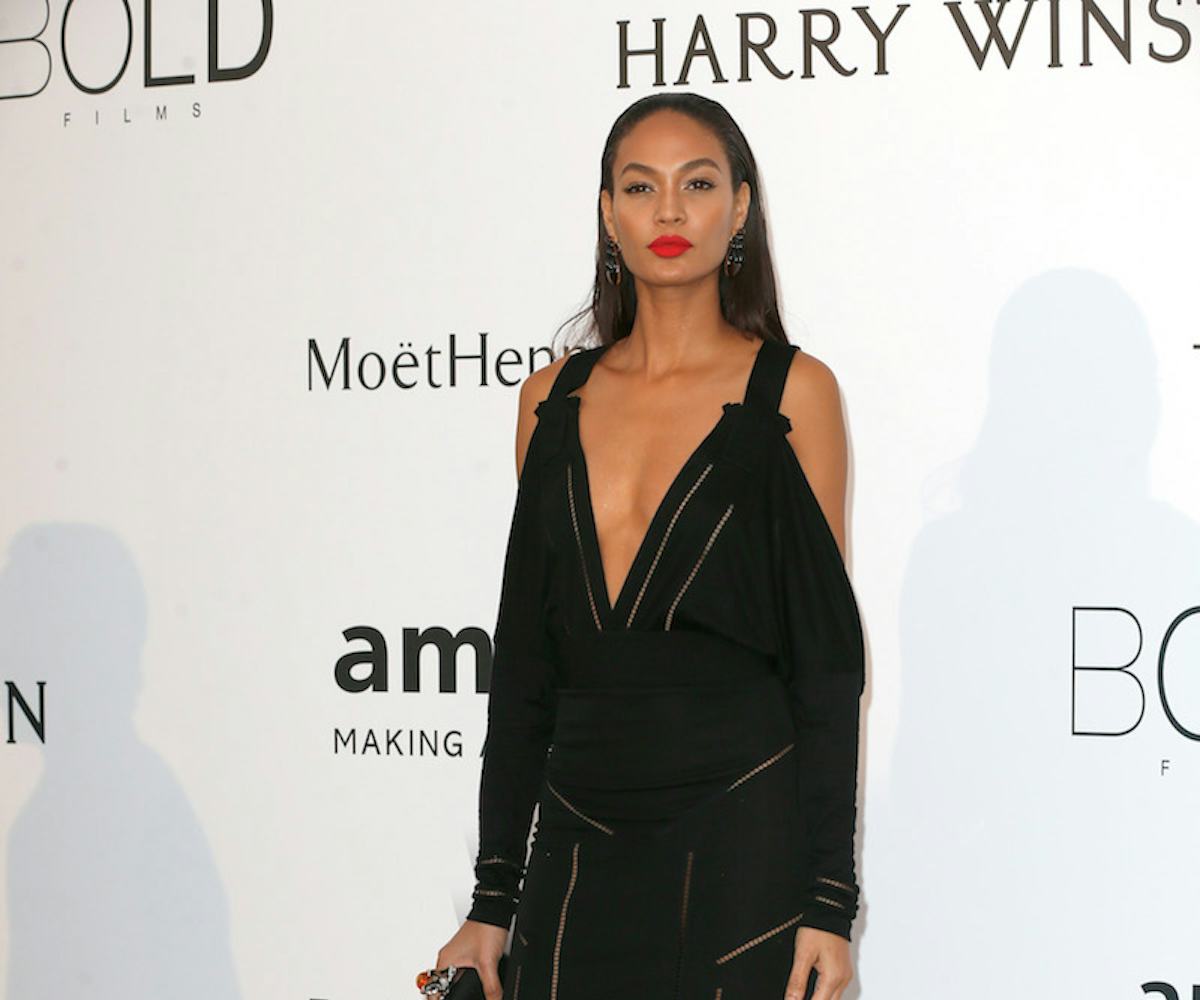 Photo by Tristan Fewings/Getty Images
the best looks from the amfar gala
by yasmeen gharnit + hayden manders
Aside from the Met Gala, where fashion revels in celebrity and all things shiny and grand, most black tie affairs are quite dull. It's sad, but true. So with nearly every imaginable model and filmmaker in tow, the amfAR gala always seems to fight against this generalization. This year, at the 2015 Cinema Against AIDS 22 to Benefit amfAR, stars turned out by the dozens in designer gowns to raise awareness and funds. 
And while the looks were significantly more tame than those we've seen on the Cannes Film Festival red carpet, there were more than a few looks that caught our eye. From Dita von Teese's couture frock to Diane Kruger's pom-pom mini, click through the gallery to see our favorite looks.
Related Articles:
Kendall Jenner Took On Cannes In Alaïa
Lupita Nyong'o's Cannes Dress Is A Must-See
The Best Dressed People At Cannes, So Far
The 24 Best Looks From The Met Gala
SASHA LUSSIt's almost as if Alice met the Queen of Hearts and then dashed off to have tea with the Mad Hatter.
CHANEL IMAN in Zuhair Murad Couture
The Dope actress was, perhaps, the most princess-like on the entire carpet. Murad never ceases to turn out a stunner, and this gown is it: ethereal without being wispy; commanding while still remaining subtle in a neutral palette.
DITA VON TEESE in Ulyana Sergeenko Spring 2015 Couture
Let's hear it for a fashion risk. Von Teese is no stranger to experimental looks, and this couture moment is where it's at. It's entirely feminine but far from bring girly. Is it safe to call it perfection? It is.
ZOË KRAVITZ in Vionnet
All white everything. Kravitz's amfAR look is the definition of slay. It's also asking to have something spilled on it, but who would ever go and do such a thing?
DIANE KRUGER
This look is going to polarize folks. It's part elegant blouse, part pom-pom (a very expensive pom-pom at that!). The clutch is an interesting choice, too. Kruger is, perhaps, the only person who can pull this off with such grace. On anyone else, the dress wearer could run the risk of being mistaken for Fifi from
Beauty and the Beast
.
LI YUCHUN
Yes, Yuchun! Where do we begin: the asymmetric collar, high-waisted trousers, or wide-legged openings? Or perhaps the diamonds? What about the pixie cut? This singer is an androgynous dream. 
CHARLI XCX in Vivienne WestwoodA draped collar, belted waist, and red lip really suit the former raver. Here's a lesson for everyone: When you find your signature black tie look, stick with it.
JOAN SMALLS
Proof perfect that you can, indeed, dress comfortably for a gala and still look like the baddest chick in the building.
KENDALL JENNER in Calvin Klein Collection
It may be Kendall Jenner's first year at Cannes, but the 19-year-old has been taking over the festival since her arrival. Much like the brilliant, flowing
she wore yesterday, this Calvin Klein Collection gown is made for twirling.
, you may have some competition.
SIENNA MILLER in Ralph Lauren
All that glitters ain't always gold. The
Alfie
actress kept silhouette-simple and let the Atelier Swarovski she wore on her wrist and ears do that talking.