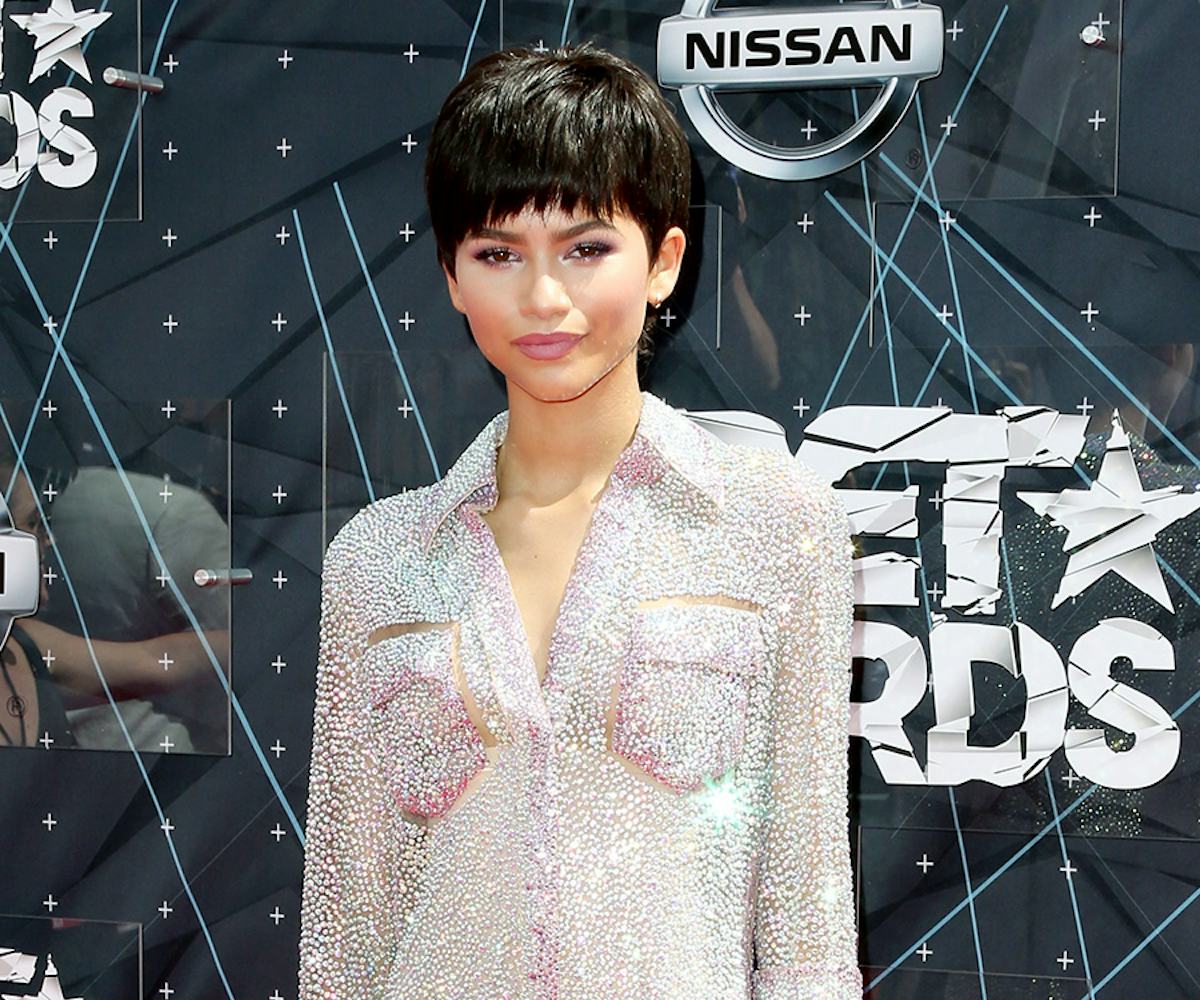 Photo by Frederick M. Brown/Getty Images
the 6 best looks from the bet awards
Last night's BET Awards was easily one of the most palpable awards show of 2015. With performances by Smokey Robinson, Big Sean, the Empire cast, and Patti LaBelle, a Janet Jackson dance tribute by Tinashe, Jason Derulo, and Ciara, and Diddy's ultimate hip-hop throwback with Lil' Kim (and his hilarious but cringe-worthy on stage tumble), Ma$e, Faith Evans, and 112, the show really highlighted the best of black culture, past and present. 
Although the Internet is busy freaking out about Rihanna's "BBHMM" music video trailer (and the fact that she threw money in BET president of programming Stephen Hill's face), we'd like to take a moment to look back at the red carpet—because attendees really turned it out. Click through the gallery to see our favorite looks.
Zendaya in Nicolas Jebran
Despite how insanely gorgeous Zendaya was last night, this look got a lot of criticism. From her new pixie cut to the fact that she went sans pants, it seemed like the general public just wasn't getting it. Luckily, she's one of the most self-assured 18-year-olds we know. "When people don't like your hair but they tweetin bout you tho..... #idgaf #idgaf," she tweeted.
Nicki Minaj in Givenchy
She served some shade on stage, and Addams Family glamour on the red carpet.
Janelle Monae in Safiyaa London
Once again, Monae rocked a tailored dress, cape, and collar. It may be a bit safe at this point, but when you find a look that works, you stick with it.
Ciara in Wes Gordon
If Zelda Fitzgerald was transported to 2015, we'd imagine she'd be wearing something akin to this Wes Gordon number.
Laverne Cox in Dmitry Sholokhov
When you radiate positivity and happiness, it's hard not to look stunning. Cox is actually a ray of sunshine.
Rihanna in Giorgio Armani
Bad Gal RiRi finally found her pants.