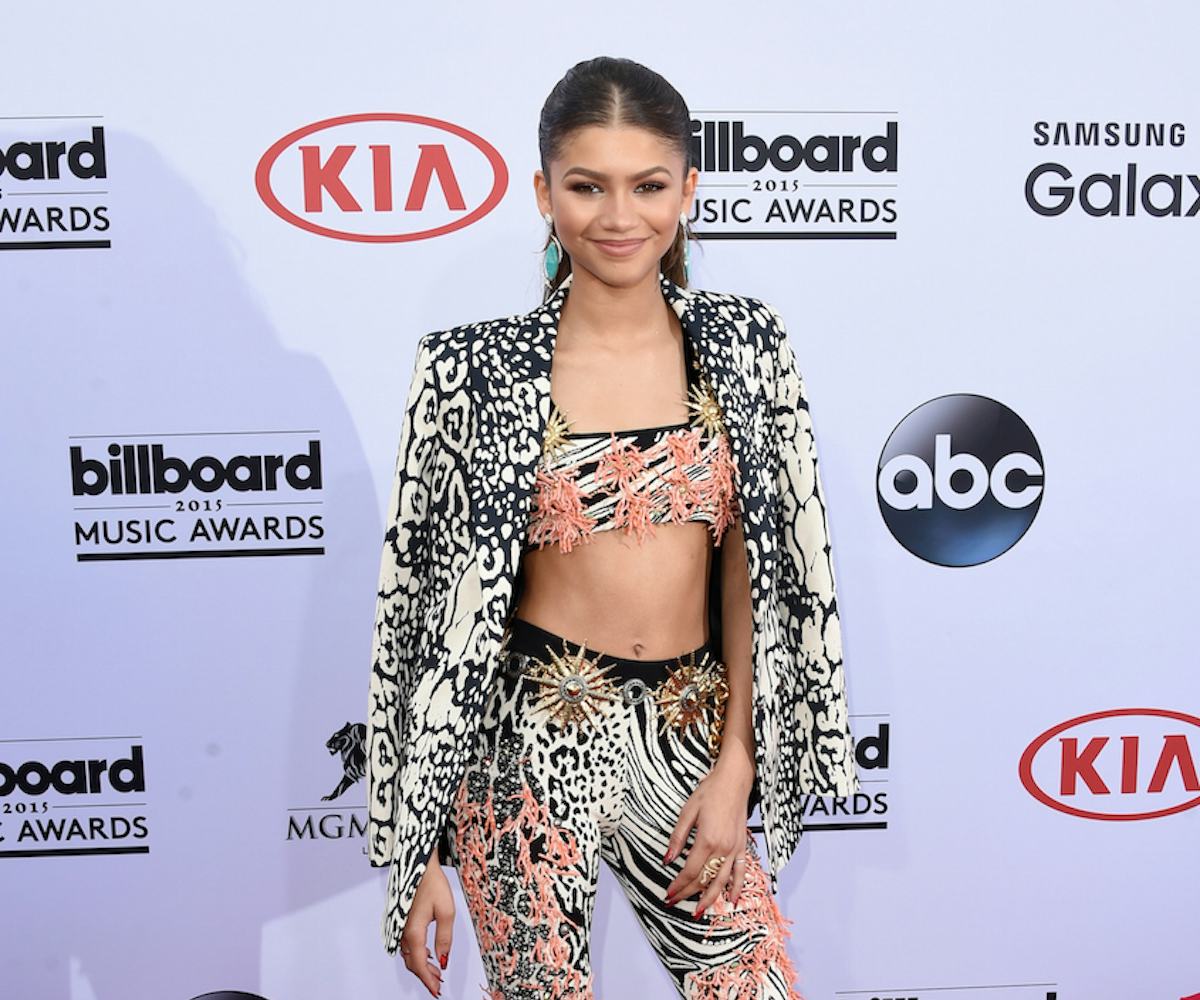 Photo by Jason Merritt/Getty Images
8 best looks from the billboard music awards
As award show season comes to a close, all the red carpet best-dressed lists will be leaving with it. And although the Billboard Music Awards is, refreshingly, not about fashion at all, its attendees turned up in clothing, albeit clothing that required very little fabric to make. Perhaps because of the peer pressure effect, Oliver Rousteing's relevance, or because nearly every other red carpet has exhausted this season's current styles, it seemed like everyone was dressed in Balmain (or, as unveiled last night, H&M x Balmain). And, yes, these looks make up a majority of our best dressed list, but there were also a few unexpected turnouts. Click through the gallery to see our picks for BBMA best dressed.
TAYLOR SWIFT in BalmainLast night was a huge night for Swift—and when you're busy dominating the 2015 music scene, it seems like the best option, according to Swift's stylist, is a super-comfortable '70s jumpsuit. We would also like to, at this time, issue a disclaimer: Band-aids don't fix bullet holes and they don't fix oblique cut outs, either.
KENDALL JENNER in H&M x BalmainIn case you haven't noticed, the key to dressing like Kendall Jenner (or really, any member of the Kardashian clan) is to wear slicked back hair and a deep-cut, lengthy blazer. We can already picture contoured twentysomethings and more, err, seasoned women wrestling over this blazer at the H&M x Balmain unveiling.
LILY ALDRIDGE in BalmainNo, ladies, you probably can't recreate this slitted look with a simple black crop and a high-waisted maxi—but we assume you'll try anyway.
CHRISSY TEIGEN in BalmainChrissy Teigen, light of every single awards show in existence, channeled the '70s, Zebra Stripe, and Beetlejuice, because, why not? We wish she had hemmed the pant legs a bit and paired with a chunky platform, but we all make mistakes.
CELINE DIONOur hearts will go on and on and on for this hunter green leather look. Damn, Dion.
LAVERNE COX in Marc BouwerShe is the future, therefore she wears robotic-inspired, structured pieces. Balmain, be damned.
ZENDAYA in Fausto Puglisi Who can pull off zebra, leopard, and coral embellishments all at once? Zendaya can. 
KYLIE JENNER in BalmainIf you're going to get booed off the stage, you might as well do it in a gold-piped Balmain mini, right?