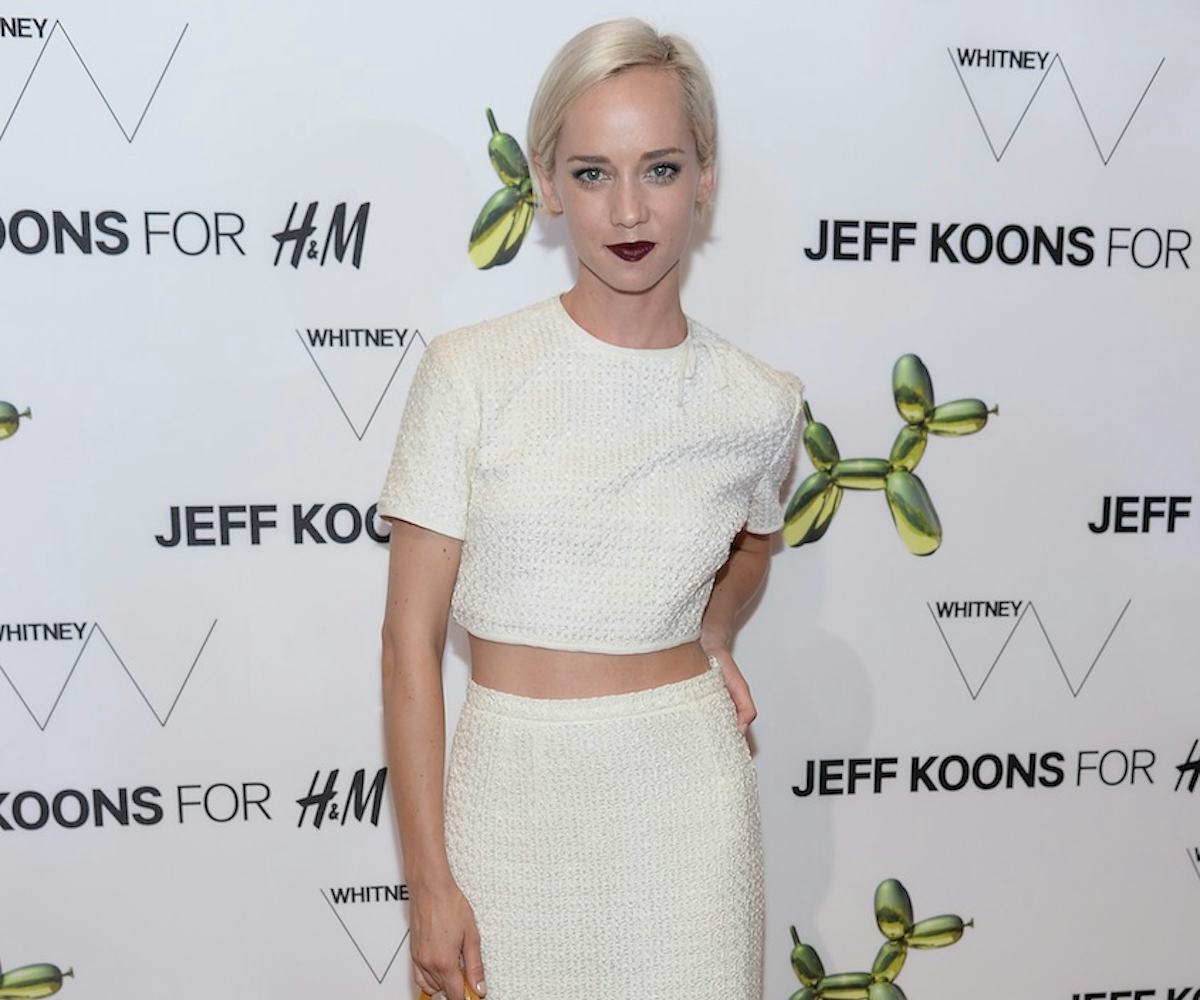 photo via getty images
best dressed: caitlin moe
all white like I got the whole thing bleached.
There has always a certain level of decorum expected at an art-related event. Seriously, the mere mutter of "Jeff Koons" sends art fanatics, or even ordinary folks, into a tizzy. So it's no exaggeration to say that the H&M Flagship Fifth Store launch event last night, where the brand launched a limited edition ballon dog handbag by King Koons himself, brought each guest's style obsession to a near-hysteria.
Among the cream of the crop was DJ/electro-violinist Caitlin Moe. In her white textured crop-skirt ensemble and straw box bag, she vaguely resembled a grownup child of the corn—a statement-making look, for sure. And with her platinum locks and vampy lips, she looked every bit the bewitching darling the art crowd worships. 
MUST: Topshop Lips in Beguiled, $16
TRUST: ASOS Midi Skirt in Clear Check, $72 + The WhitePepper Boxy Crop Top, $53