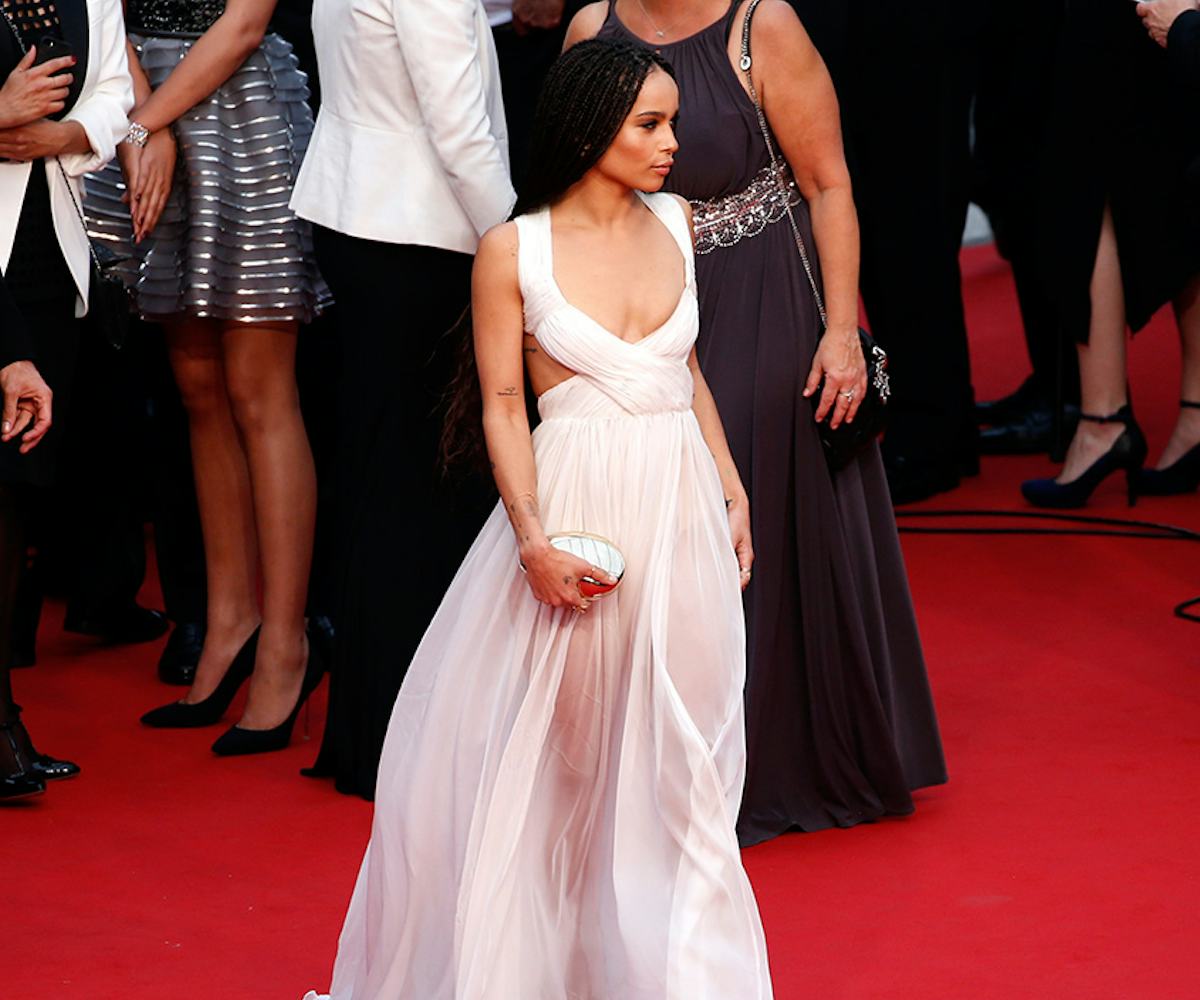 Photo by Tristan Fewings/Getty Images
the best dressed people at cannes
The Cannes Film Festival has always taken its red carpet seriously, but this year has been oddly totalitarian. With a strict selfie ban and a heels-only policy for women, it seems like the festival figureheads have tried to suck all the fun out of the paparazzi-filled event, leaving behind only stale, Old Hollywood traditions. Still, leave it to the international actors and actresses to exploit some loopholes. With what seems like an abundance of sheer, cut-out, and slitted numbers, stars are revealing more than ever. Take that, Cannes. Click through the gallery to see our favorite Cannes looks (so far).
CHARLIZE THERON in Christian Dior CoutureWhen you're 5'10" and gorgeous, a bright color, a long train, and simple spaghetti straps go a long way. You don't really need many embellishments (like, say, the giant crystal gown from her infamous J'Adore Dior ads).
NATALIE PORTMAN in RodarteThe only thing cheekier than this asymmetric Rodarte mini is the back—seriously.
FAN BINGBING in Ralph & Russo Couture  There's a reason why Fan Bingbing is known as one of the film industry's best dressed risk takers. Exhibit A: this heavy cloaked, garden fairy gown.
POPPY DELEVINGNE in Burberry ProrsumHow does one wear little to no clothing to an event with a super-strict dress code? This rock 'n' roll Burberry Prorsum number, duh.
DIANE KRUGER in PradaNothing screams glamour quite like having a handler for your sheer, embellished Prada gown—are we right, ladies?
LIYA KEBEDE in Proenza Schouler​Note to self: When going a screening of Mad Max: Fury Road, make sure to wear the most volcanic, dystopian designer dress imaginable.
FAN BINGBING in MarchesaExhibit B: this floral number.
MINDY KALING in Salvador PérezIf you're going to rip off Emma Stone's Met Gala look, you might as well do it in style.
JULIANNE MOORE in Givenchy CoutureOh, Julianne, raven-haired mother of dragons...
NAOMI WATTS in Elie Saab CoutureA good general rule of thumb: When wearing a classic silhouette, it pays to play with mixed fabrics.
ZOË KRAVITZ in Valentino Sala Bianca Haute CoutureIf Bianca Jagger reinvented Marilyn Monroe's classic white dress, we'd imagine it would look a lot like this number. 
NATASHA POLY in Michael KorsIf Midas visited a young Sofia Loren, well...
SIENNA MILLER in Valentino Couture"Who's to say where the wind will take you? Who's to say what it is will break you? I don't know which way the wind will blow."
CAMILLA ALVES in Gabriela CadenaAs the great Morticia Addams once said, "Darling, I always wear black."
LI BINGBING in Zuhair MuradIf Elsa wore this dress, maybe I would have halfway-liked Frozen.