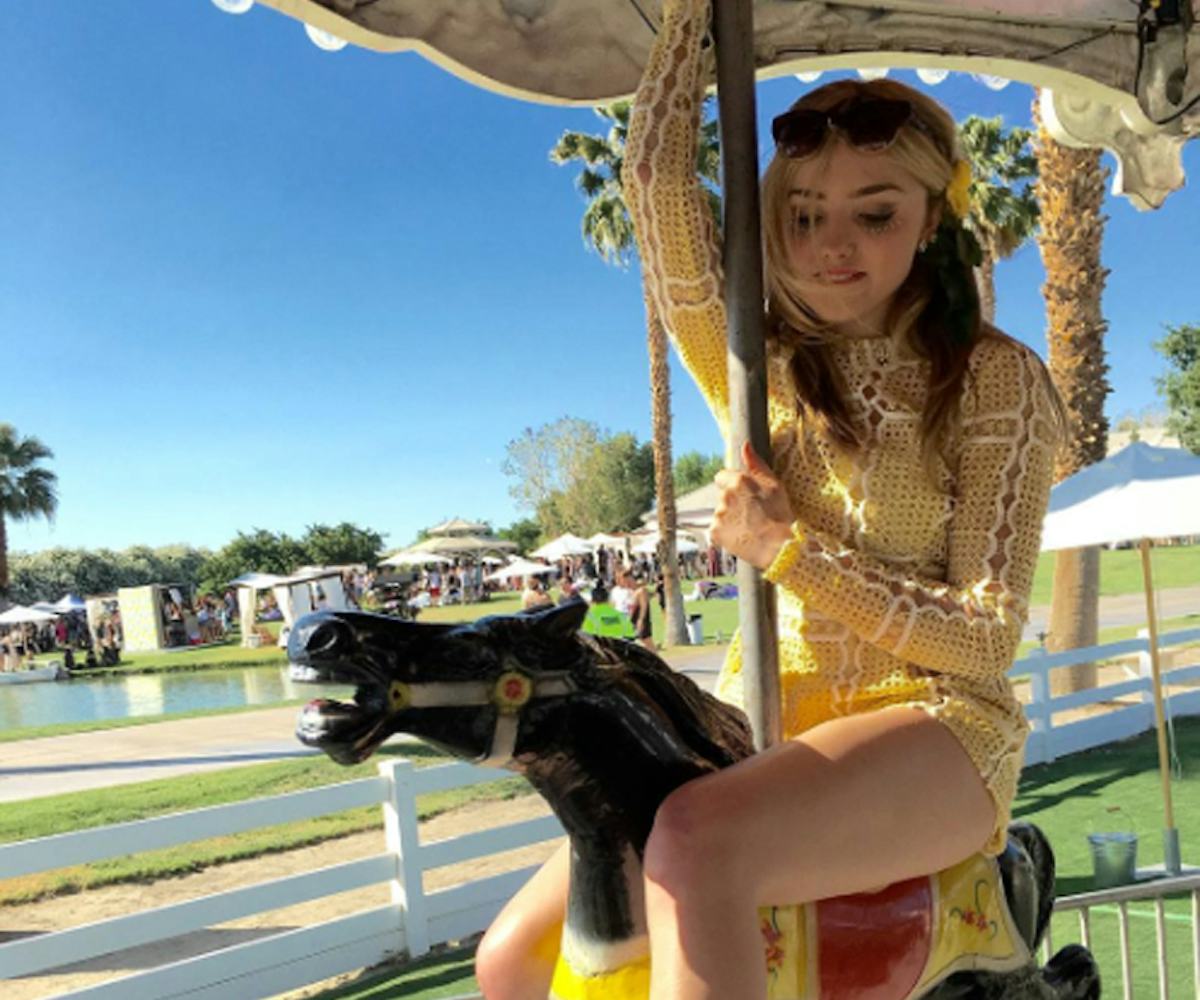 Photo via @peytonlist/Instagram
The Ten Best Dressed Celebs At Coachella
We rounded up weekend one's leading ladies
Round one of Coachella may have just passed, but it's just the beginning of festival season. With that said, what are you going to pack?
Look no further than to our favorite celebrities, who attended Coachella's first weekend, for some serious outfit inspiration. They took festival fashion to a whole new level and dressed to the nines, despite the heat.
While both Kendall and Kylie Jenner took fashion risks (from cowboy hats to rainbow hair) and slayed, other celebrities such as Chanel Iman and Peyton List looked simply flawless in slightly more understated ensembles. The best part about all these looks? None of them are the typical, overdone bohemian looks were used to seeing when it comes to festival dressing, which is quite the breath of fresh air. 
Click through the gallery to check out our top ten best-dressed celebs that attended Coachella, weekend one. 
Because only Kendall Jenner can make a cowboy hat look that good. Also, we love it how she was freeing the nipple (and her its piercing). 
Chanel Iman's oversized army jacket and combat boots toughen up her lace cutout dress.
A great statement coat will get you through chilly Coachella nights, just ask Hannah Bronfman.
We're dying over Peyton List's yellow romper/yellow flower combo.
Long sleeves may seem inappropriate for outdoor desert festivals, but they're totally practical if they're completely sheer, like Hailey Baldwin's.
Kiernan Shipka looks adorable in this sheer dress, accented by shiny, silver shoes.   
It's all about the details for Bella Hadid. Her chain bra, choker, and earrings make a simple black tank top much more interesting.
Serayah and Co. absolutely killed the festival-dressing game, but we're especially loving her sporty vibes.
Okay Paris Hilton, you are now the goth bride of our dreams.    
Kylie Jenner is all about monograms on monograms—but that hair stole the show.