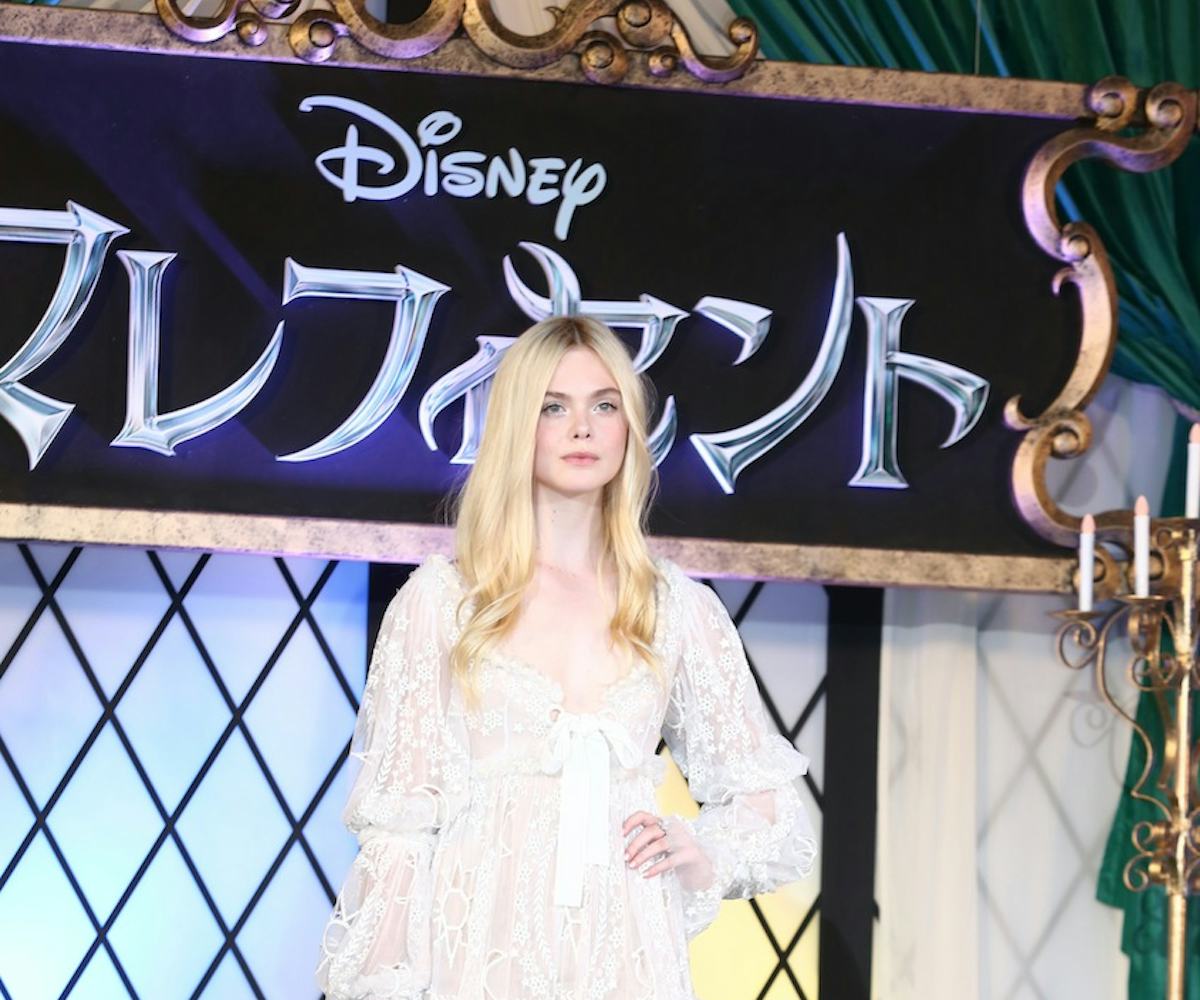 photo via getty images
best dressed: elle fanning
boho goes with everything.
Elle Fanning's entire Japanese Maleficent promo trip has been filled with über-Kawaii frocks and the same fresh-faced beauty approach we've come to expect from the 16-year-old. We imagined the Sleeping Beauty tee dress she wore in Narita International Airport would be our favorite look of the weekend, but then she stepped onto the red carpet in this amazing Alexander McQueen nightgown. Everything about this etherial look is so on-point: the sheer embroidered gown, the tiered babydoll shape, the ladylike bell sleeves, the feathered train, her soft waves, and even the frosted eyeshadow (did we just say that?). 
But what we love most about this look is its pure effortlessness. There's no doubting that an Alexander McQueen dress, meant for bed or not, is formal. But a long white bohemian dress can be worn virtually anywhere—to a rooftop party, backyard croquet match, or even barbecue (beware of sauces). Just pair it with a pair of tan wedges, long necklace, and straw hat, if you so please. Frosted eyeshadow optional.
MUST: Free People Oh Valencia Caftan, $128
TRUST: Jen's Pirate Booty Brazilian Backless Maxi Dress, $198